10 Positives and Negatives for Yonder: The Cloud Catcher Chronicles
Yonder is a title that takes everything you would typically expect from an action-RPG and decides to throw it out of the window. There is no combat, no monsters to go up against, no health bar or anything of the sort; yet you must save the land from a dark corruption known only as the Murk. It's a beautiful land to explore, even when you're helping out all of the NPC's without swinging a single sword the entire time.
10 Positives and Negatives for Yonder: The Cloud Catcher Chronicles
1. Looks Incredible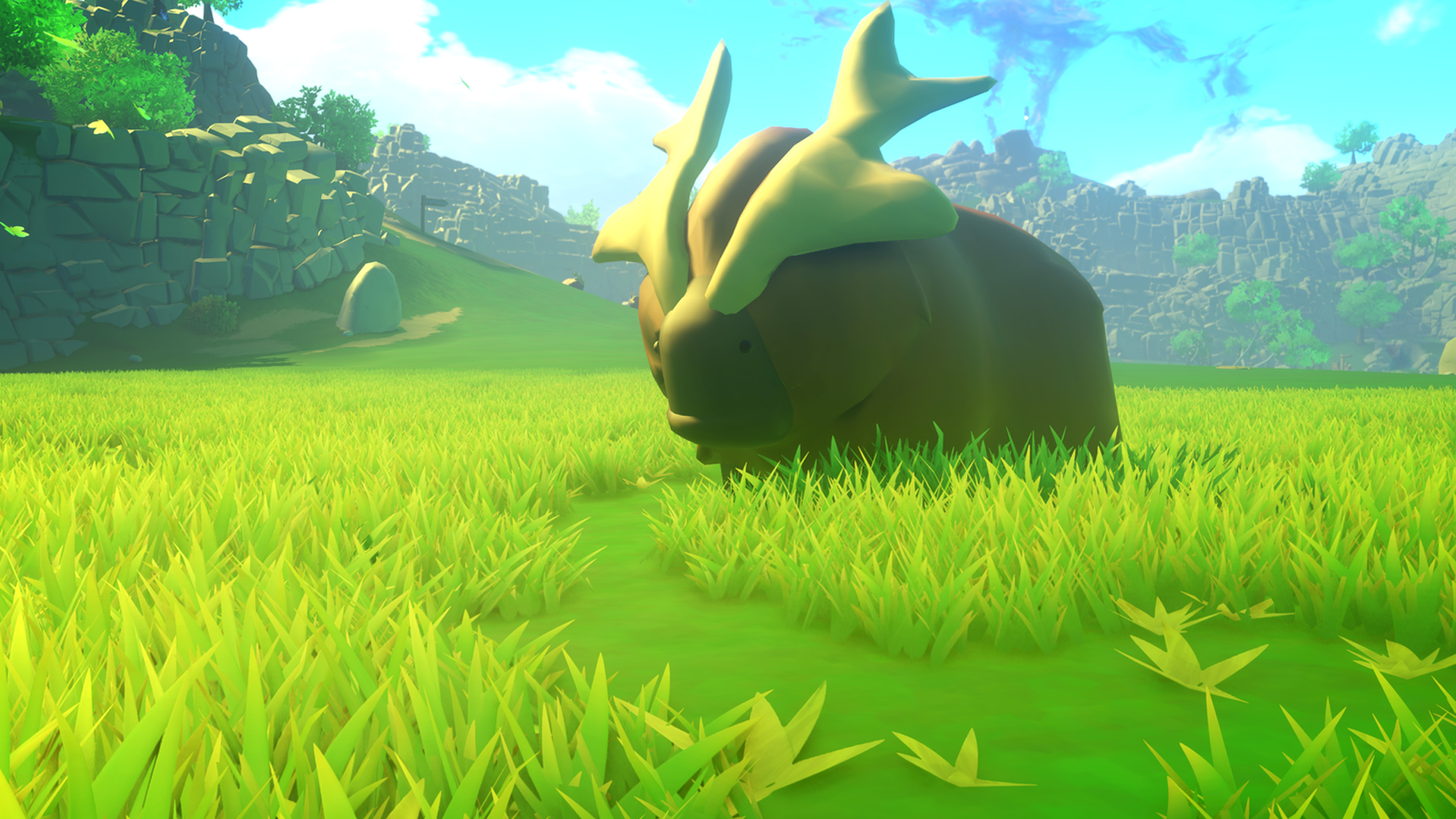 One of the first things that comes to mind when you play or look at the game for the first time is the absolutely gorgeous graphics and art style the game has. Yonder has such a bright and vibrant world, filled with some great looking colours and an environment that just begs to be explored. From the offset, the developers have made it more than clear that they've put their heart and soul into this game's look and art style!
2. No Action is a Let Down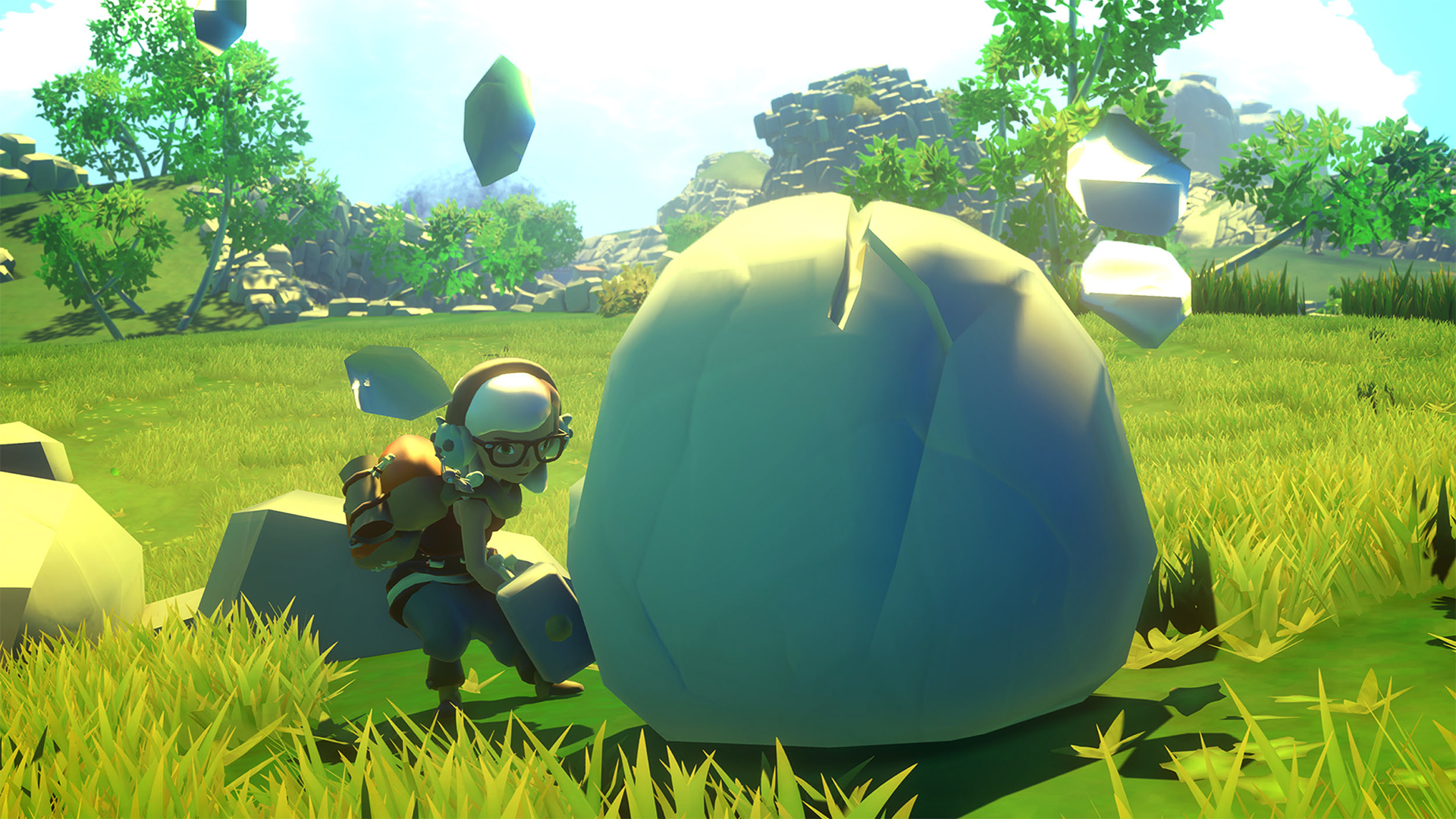 A big part of action-RPG's is the combat and tends to be one of the biggest selling points for that genre. However, in a game that doesn't have anything of the sort, but keeps the same sort design that you would expect from the genre does leave a sour impression after some time. With this major lack of action, it quickly makes you realise that you're not stepping into a typical game of the same genre; where, instead, everything has been replaced with calming and relaxing adventuring – something that can be fun, but can become repetitive after some time if you're not careful.
3. Farming is Fun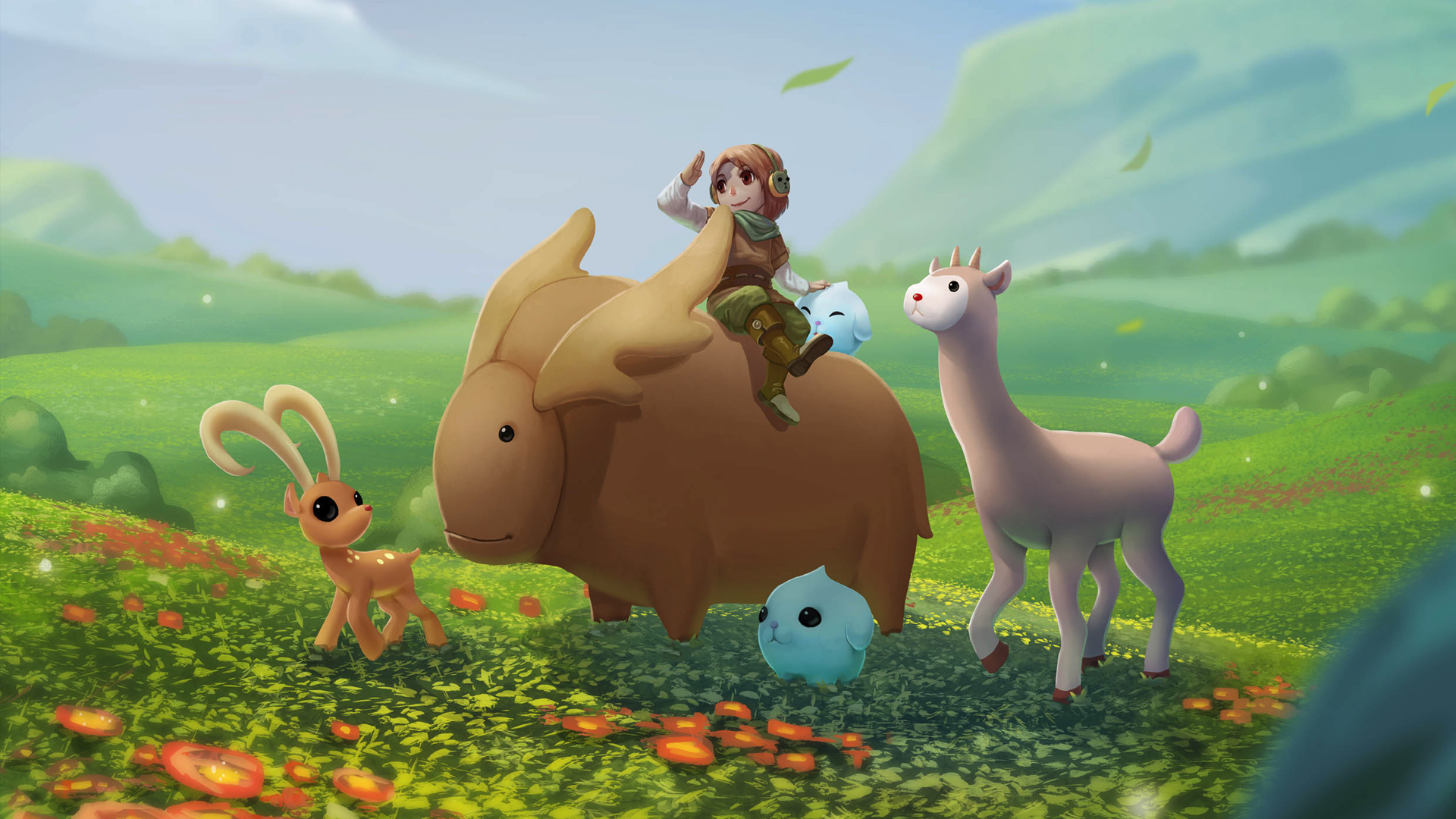 By taking a few ideas from Stardew Valley – an obvious influence in some ways – there is a farming element to the game that has you tending to your crops, looking after your animals, and keeping your farm up to snuff. All of it is rather simple to make a start on and understand how to do, but it's all rather calming and is easily one of the best parts of the entire game. What makes it even better is that at any point it starts to feel a little too overwhelming, the game manages to reel it in just enough so you don't feel forced to keep your farm up to your own standards.
4. Too Many Fetch Quests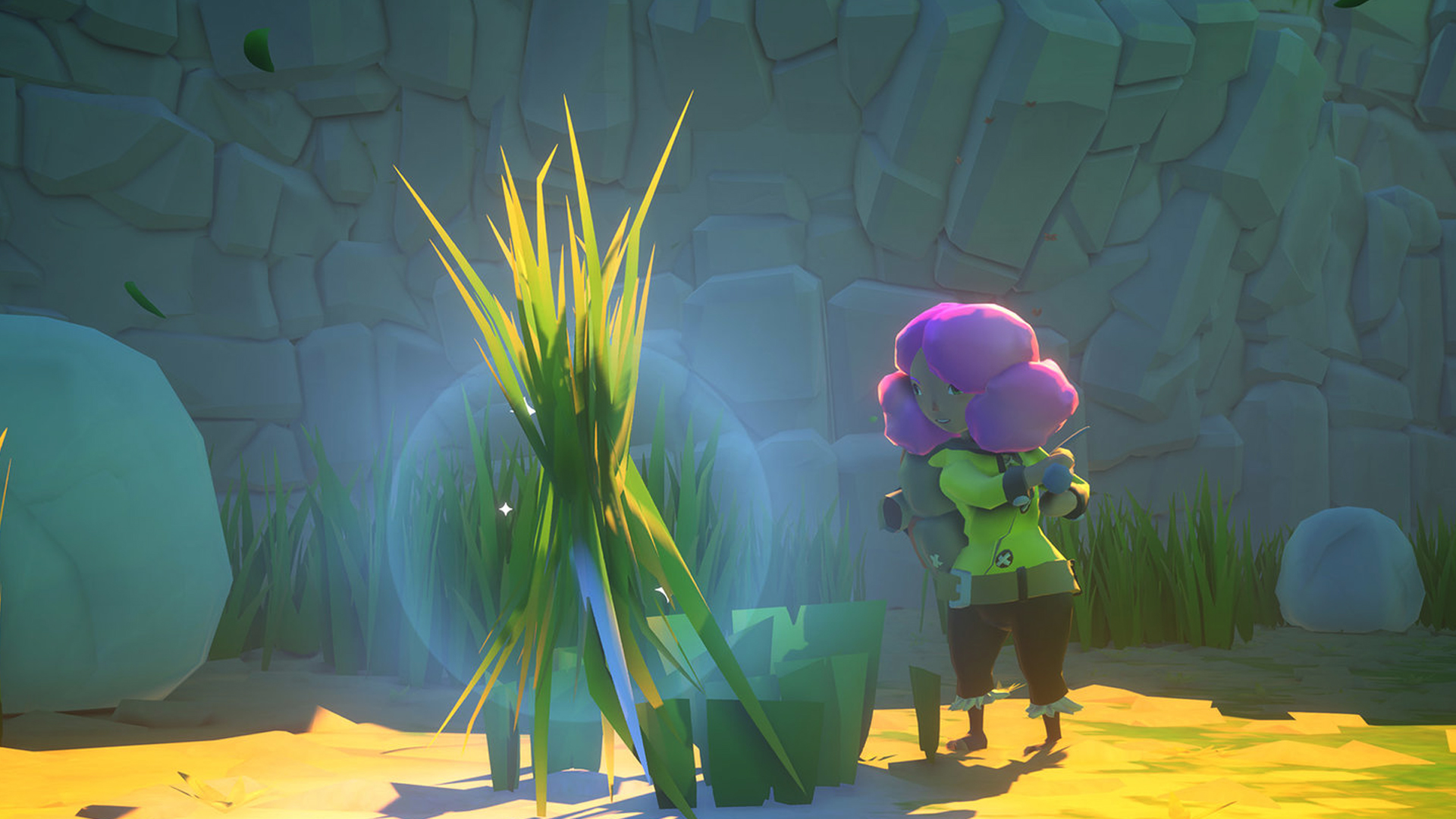 As with anything that comes out of this genre, there's bound to be quests-galore. Unfortunately, for Yonder, due to the lack of combat, you can't go around killing enemies for quests; instead they are simply replaced with fetch quests. At first the fetch quests aren't so bad, but once your hours in the game start to rack up, the fetch quests are going to get quite tiresome when you realise you've got another one to finish before the sun goes down.
5. Exploration is a Highlight
Designed to be similar to that of an adventure game, there's a lot to see and explore in Yonder and that's what makes it such a beautiful experience. If you see something off in the distance that you have this niggling need to go and venture to, then you can just set off upon your own little adventure without the worry of something ruining your day whilst your explore the grand expanses that are before you.
6. Can't Speed up Dialogue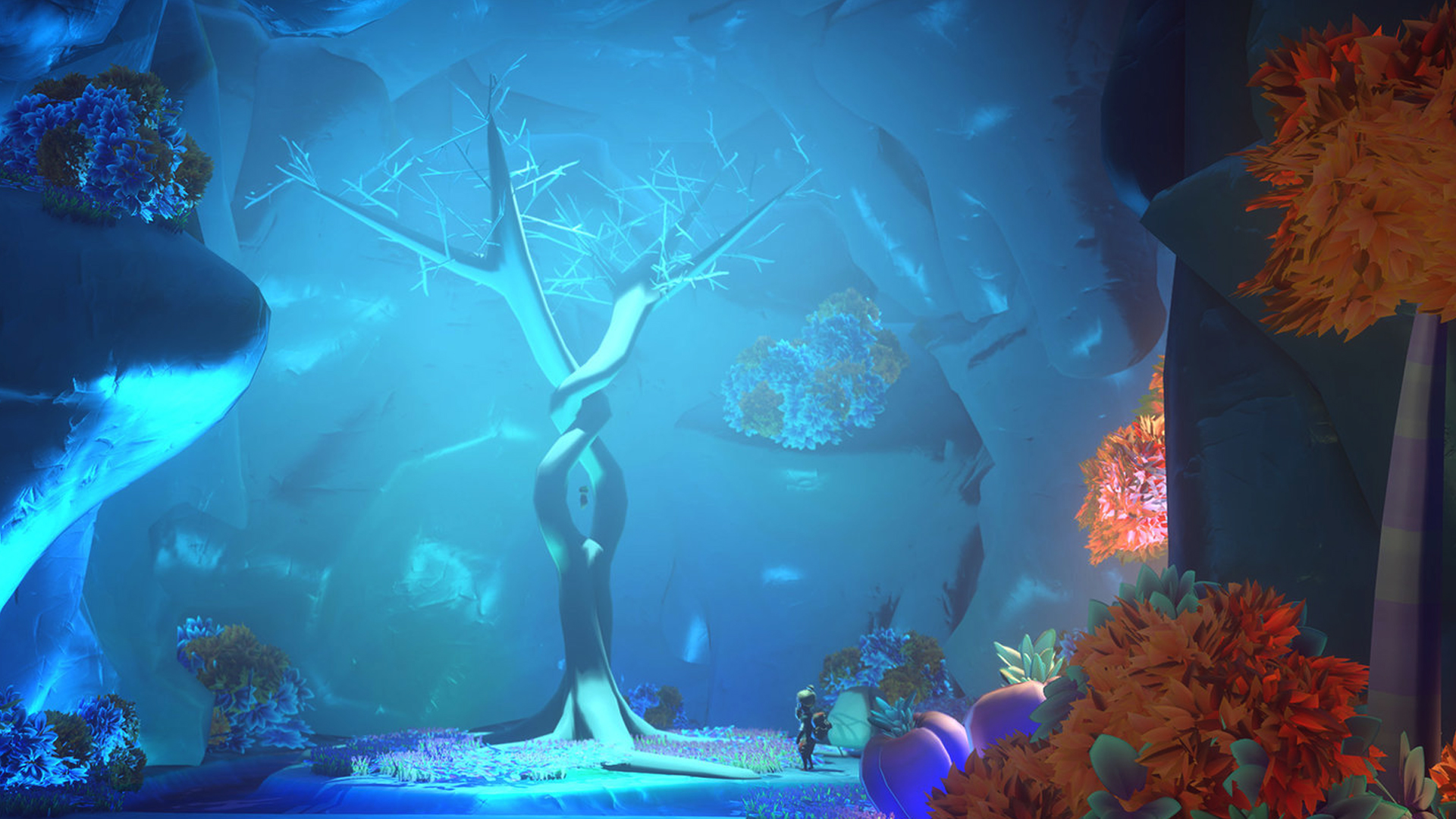 Story in this game is told throughout text boxes and dialogue, and while at first you may have no reasoning to skip dialogue, after a while you're bound to be sick and tired of being told about another item that you need to go and collect. When it comes to the story you don't need to worry about skipping any dialogue, but NPC's don't always have something worthwhile to say and it just ends up wasting time.
7. Fishing is Relaxing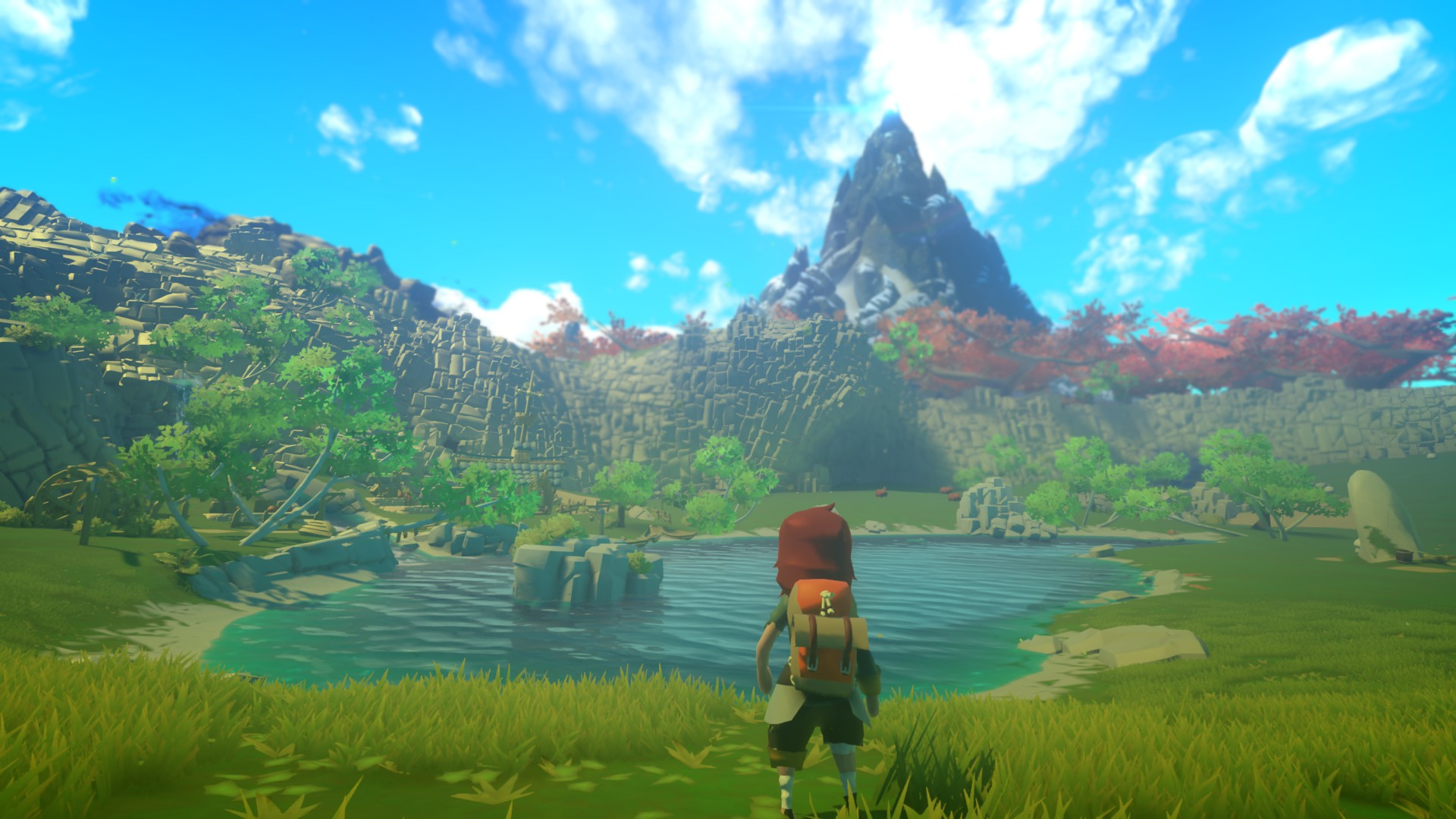 There are a number of different things for you to do in Yonder, many of which are quite calming and relaxing, but fishing seems to be one of the more enjoyable of the lot. All you have to do is go for a little wander, find a body of water, and cast out your line. From there, you get to enjoy some peace and serenity, as you sit back and wait for the reel to finally catch you a fish. At first I wasn't expecting fishing to be all that fun in the slightest, but after the first couple of minutes it is hard not to realise just how calming and satisfying it really is to take a few minutes to fish every now and again.
8. Story Mode is Lacklustre
Upon entering the world of Yonder, the game makes it quite clear that you're here to learn about your family history that is nothing more than a complete mystery to you. Further you delve into the game you will learn more and more about your lost family history, but by the time it's all over, you simply return to the land of Yonder as if nothing happened. Despite discovering everything you can about your family line, it felt like it had practically no impact on the game at all and unfortunately that's the best the player is going to get in the form of an ending – lacklustre.
9. Lack of Pressure is Refreshing
The developers for the game have made it quite clear that they want this game to be available for anyone and everyone who picks up and plays Yonder. At no point are you required to go and create your farm, explore, or clear out Murk. Every single moment in this game is your own, so you can spend that time exactly as you see fit; whenever you see fit. When you load up the game, you can simply go into the world of Yonder with whatever expectations that you're comfortable with and set off to do exactly as you please – if that turns out to be fishing, while you watch the sunset, then so be it.
10. Bound to Become Repetitive
Even though Yonder is an absolutely gorgeous game that should be experienced by everyone who enjoys a good adventure, before too long it does start to become repetitive. After all, there's only so much you can do with your farm, there's only so many fish you can catch, and the exploration will eventually come to a halt; as sad as that is to say. Going back to the issue of no combat, if it was there, it would quite easily extend the life of the game by a fair amount, but because it's not in the game in the slightest, all of the other activities you can do will become repetitive as a result of the lack of combat and there simply isn't anything that can be done about that.