5 Things I Hate about Cities Skylines Console Edition
After seeing various videos on YouTube of great cities built in Cities Skylines since it was revealed the game was coming to console this game has been on my radar but since finally grabbing the game did it meet my expectations well kets look at 5 things I hate about the game.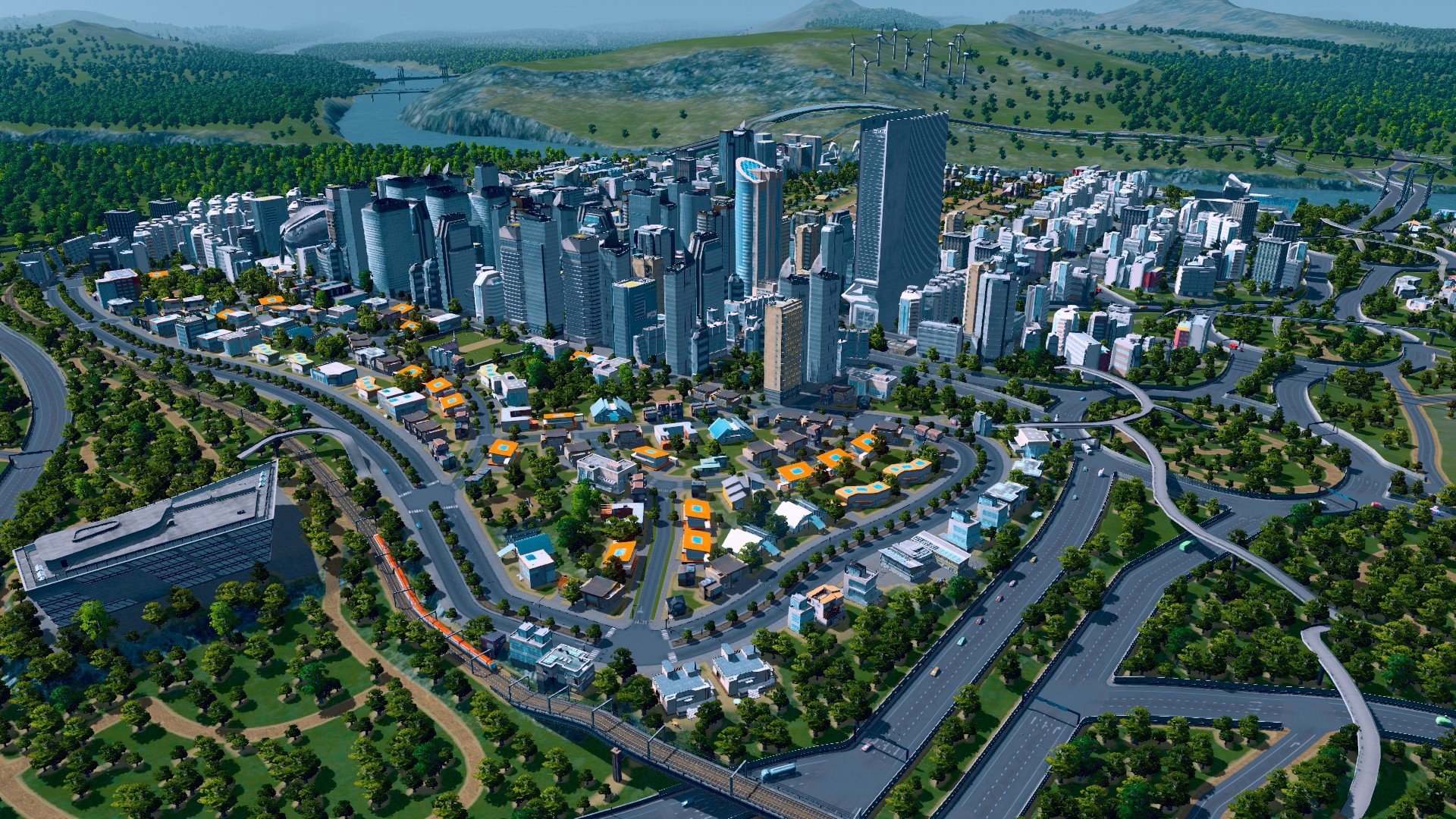 No Tutorial
The game does well to provide tips and hints to get you started or helps when things are not going your way with the lil twitter bird but I did find it strange that there isn't a official in game tutorial. Most things I have had to look up online as I might not understand a specific icon or warning sigh which ends up slowing down playing time. I understand that there is so much depth in this game that a tutorial covering everything might even become boring or unrealistic but if you new to these types of games it does feel as if you thrown into the deep end to figure things out. I have had to start again like 20 times after figuring something out after 4-5 hours of playing that if I knew from the start would have save me time.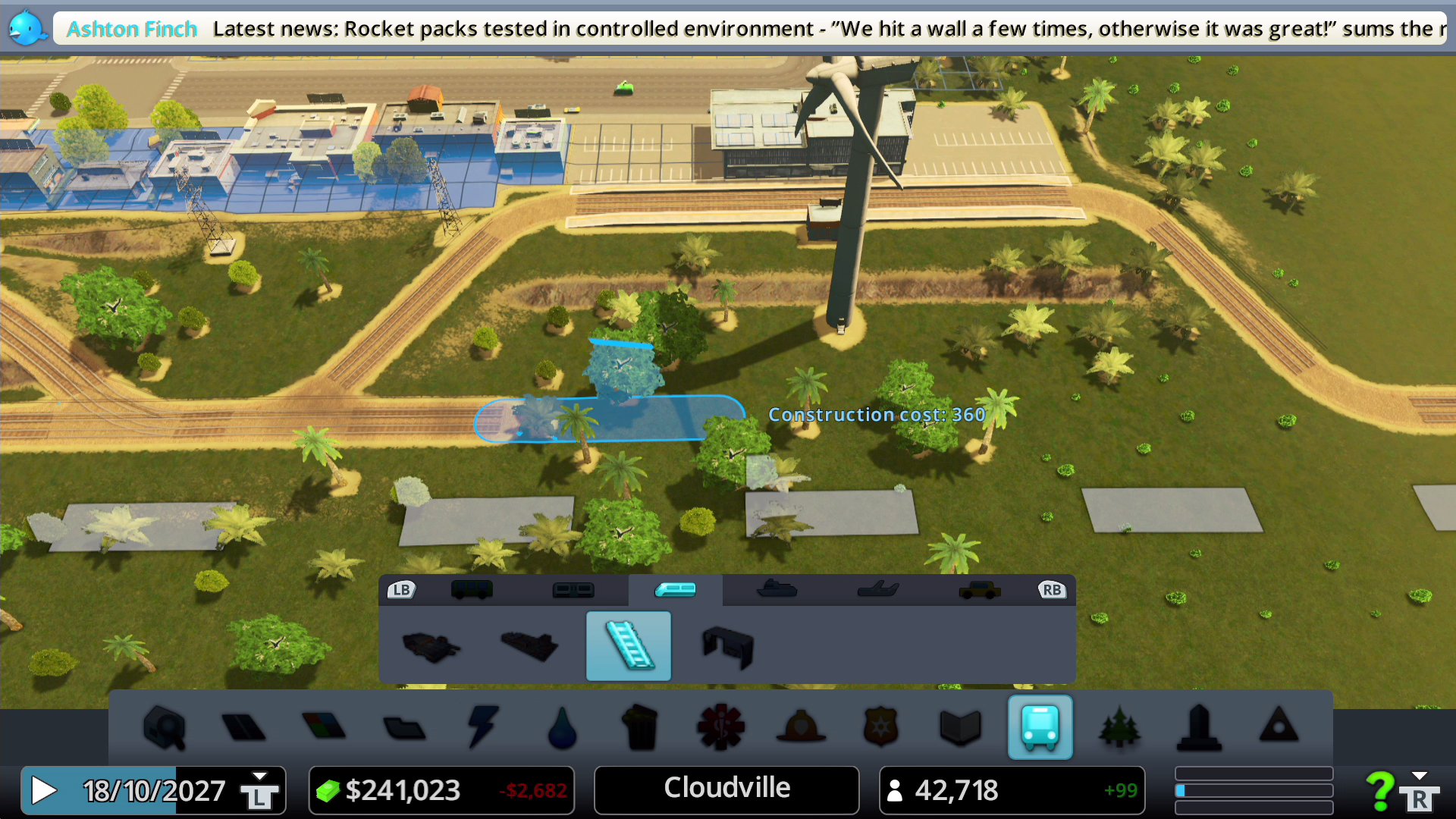 No Undo option
OK keeping it real this is just me nip picking and this isn't really a major issue but more of an annoyance for me and that is the fact that there isn't really an official undo or revert button. OK before the fans destroy me in the comment section saying that there is a demolition tool and yes that is a great feature but sometimes I find that if I place a road down over a house by accident and didn't want to remove a section, or even place a bus line down wrong or simply get trigger happy there isn't a more efficient way to reinstate or remove a simple unless you been consistently saving or obviously, you could use the demolition tool. As I mentioned this isn't a deal breaker but it is something that I personally find annoying especially when you do something by mistake when building your city like maybe selecting the wrong building or placing the road over the wrong section or whatever you find you do by being trigger happy and I know it's me being clumsy or not concentrating at times but it's something that has happened a few times to me in my experience.
Idle periods
Between each milestone you will find that there are a few periods where you are kind of doing nothing and just sitting thee waiting for either your population to grow or just waiting for your money to go up and will sometimes just  sit there twiddling your thumbs until you are required to fix something in your city or create something new. whilst this is therapeutic at times listening to the relaxing in game music there has been times when a in game couple of weeks has passed and I was just looking at the screen. Maybe my city isn't big enough for me to be occupied completely but it was something that happened quite often.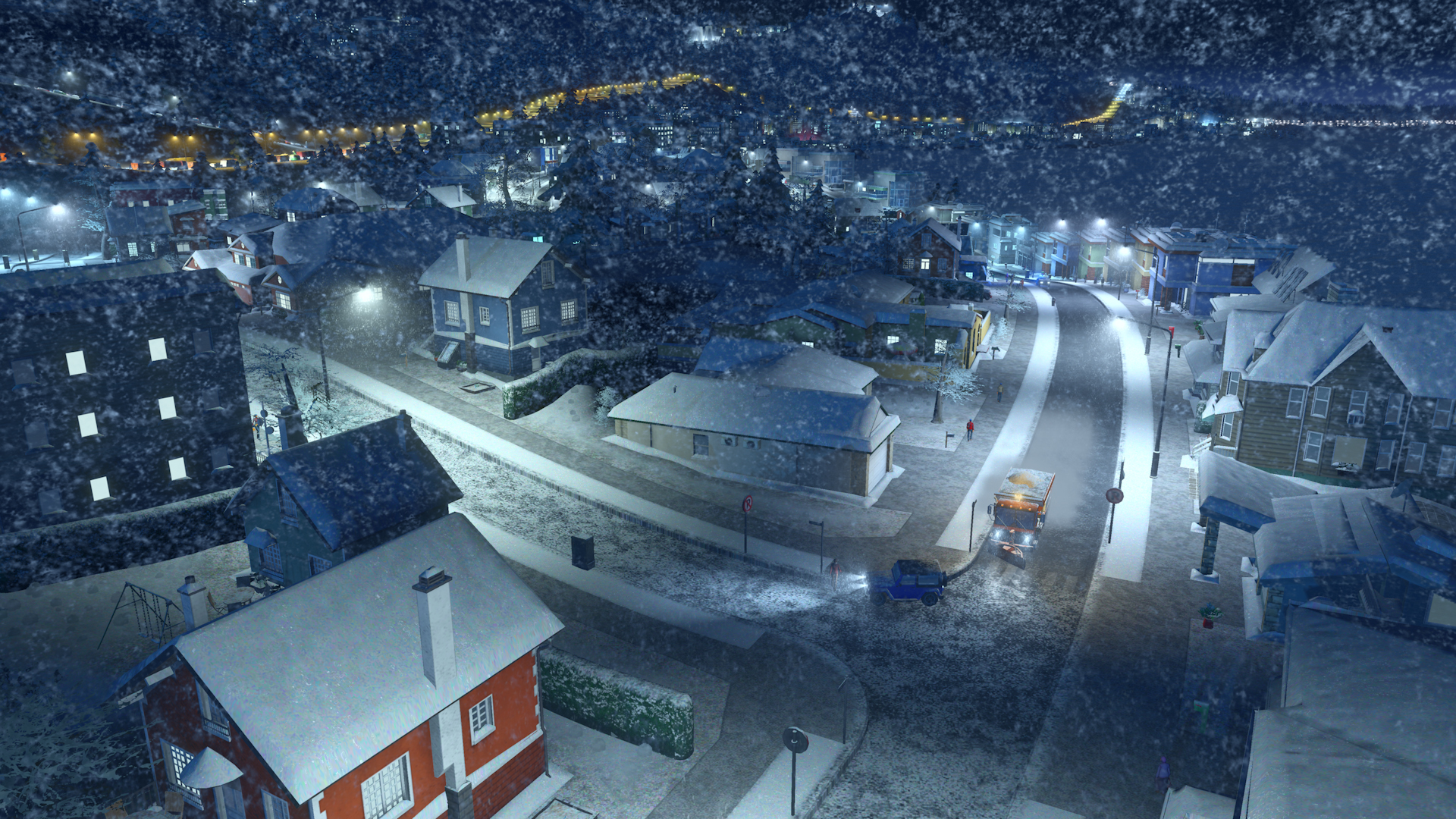 Lack of DLC in Overpriced Season Pass
City skylines on Console has been out for close to 9 months on the Xbox One and I am shocked that there isn't much DLC available considering that there is a £30 season Pass Available.
Now don't get it twisted this game to me probably doesn't need DLC as there is so much to do but when I saw the season pass I was under the impression that there was loads of DLC especially after seeing quite a few packs available for the PC such as cosmetic packs, music packs and the other expansions just made me think at close to 9 months since it release we should see more than just the snowfall pack.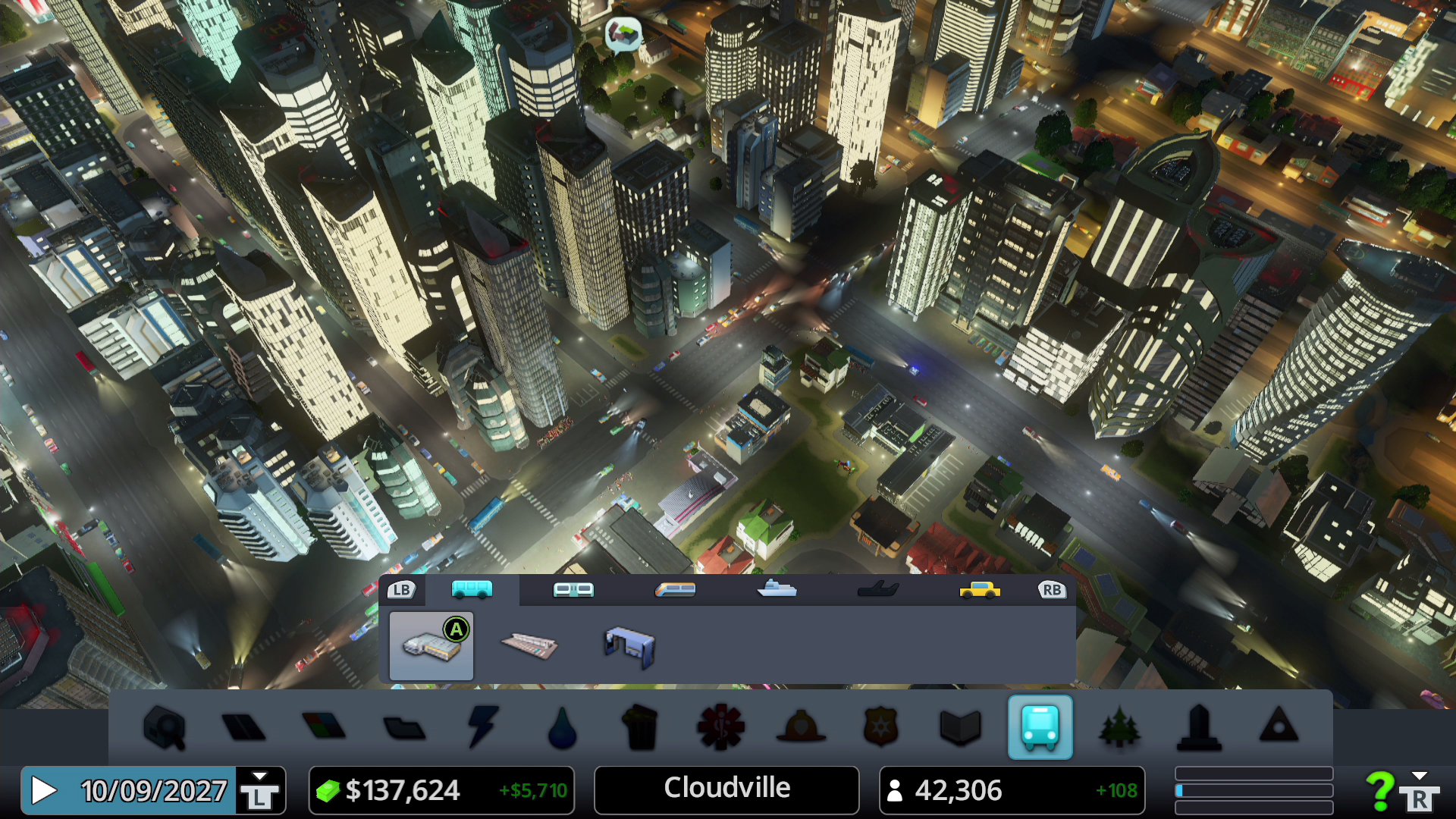 Day Night Cycle
I do like the aspect of seeing your city at night with the street lights lit as it adds to the atmosphere of the game but what confuses me is that the night sometimes last for a week in game. which sometimes makes it hard for you to see when trying to build or fix something. I understand that the game isn't minute by minute and a day can last a few seconds if you speed up the time but there is times when I ask myself when is daytime coming.
With the 5 things that I pointed out as issues for me I still think that Cities Skylines is a phenomenal game.
I was shocked how much detailed is embedded into this game and even shocked at how addicted I became. You literally will be wanting to reach each milestone and the sense of achievement when your city grows just feels great. whilst the graphics ain't groundbreaking and the lack of tutorials will make it a steep learning curve if you are into city builders this is a must own game. I got it on the Xbox One and haven't come across any bugs that has ruined my experience but yet again mu population is only over 7000 so maybe when I reach 50000 who knows what I will encounter but for the time being I am pretty chuffed with this title.