5 Things I Hate About South Park Fractured But Whole
After experiencing what I consider one of the greatest TV show to enter a video game in South Park Stick of Truth, Once it was announced that we will get a sequel in Fractured but whole I was in great anticipation for this title to drop. I finally got around to playing the game and after multiple delays was the worth well worth it and did it live up to the standards of stick of truth well keep it locked as I look at 5 things I hate then give you my final verdict.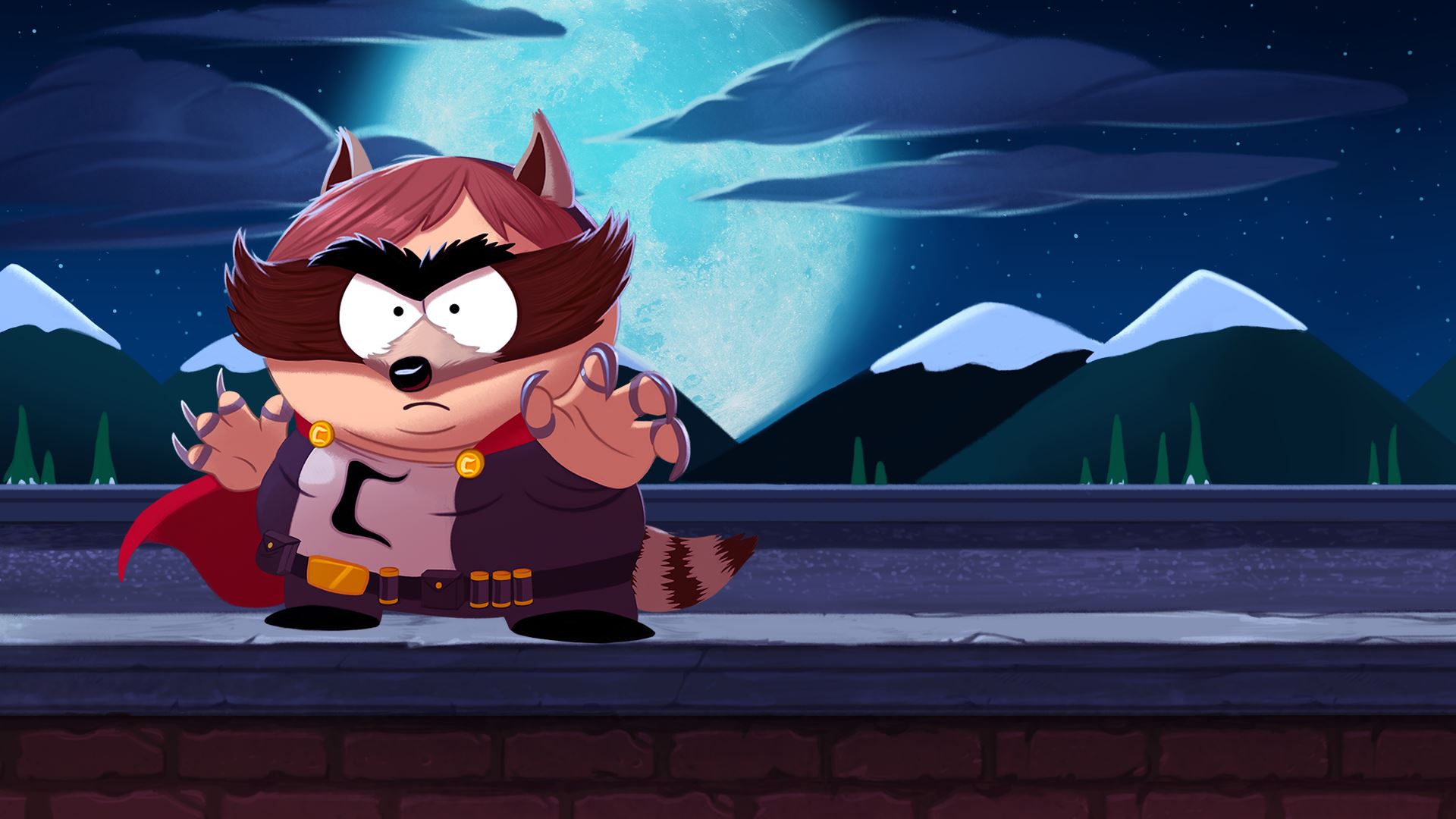 Still Not Perfect
For those who don't know Fractured But Whole has been pushed back a number of times as the developers was aiming for perfection and whilst there are great attention to detail throughout the game there are just some areas which should have been addressed when considering the delay in release. I have come across a few glitches where the game has literally frozen and I have had to restart a mission a few times. Thank the lord there is an auto save feature which doesn't mean you have to potentially redo 30 mins of gameplay since your last play. I also find small things to be a little weird such as turning off a TV whilst people watch and they don't say anything. I feel if there was some form of comment from the viewer it would add to the overall experience feeling as if the game is polished.
Some Side Quest Feel Lacklustre
Fractured But Whole is jam packed with side quest to keep the game going for a while and I suppose side quest in any games are not the essential part of the game but more of a nice addition to keep the longevity of the game going. but with that being said I have found that there are a few filler side quests that in a sense feel that they are put there to just increase the length of the game rather than actually feeling as if they keep the excitement of the gameplay going. It got to a point where I was a little fed up of doing some of the side quest as they didn't feel as if they added much value to the overall experience of the game.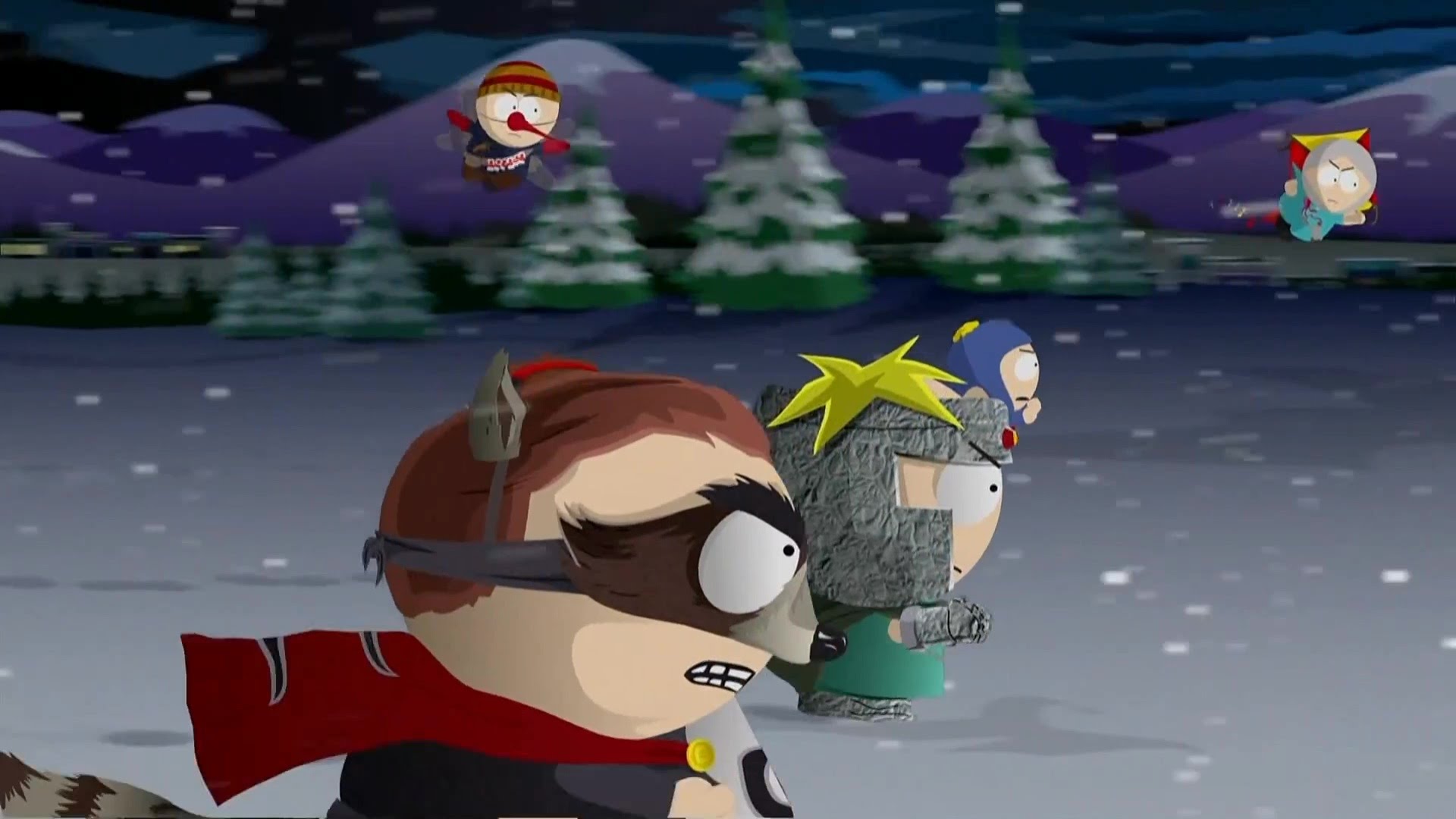 Story Falls Off After A While
As a south park fan the first few hours in Fractured but whole kept me contempt and felt the story was pretty cool at first but as the game progressed there was periods where the story started to feel a little uninspired and not as engaging as I would have loved. The story is still overall pretty entertaining and certainly not the worse that I see in a video game but still just felt like it could have been more concise to keep the engagement high. Even when I got to the end of the game I was like it didn't really feel like the story ever reached the heights that you thought it would reach but the story still pretty decent so don't make me put you off.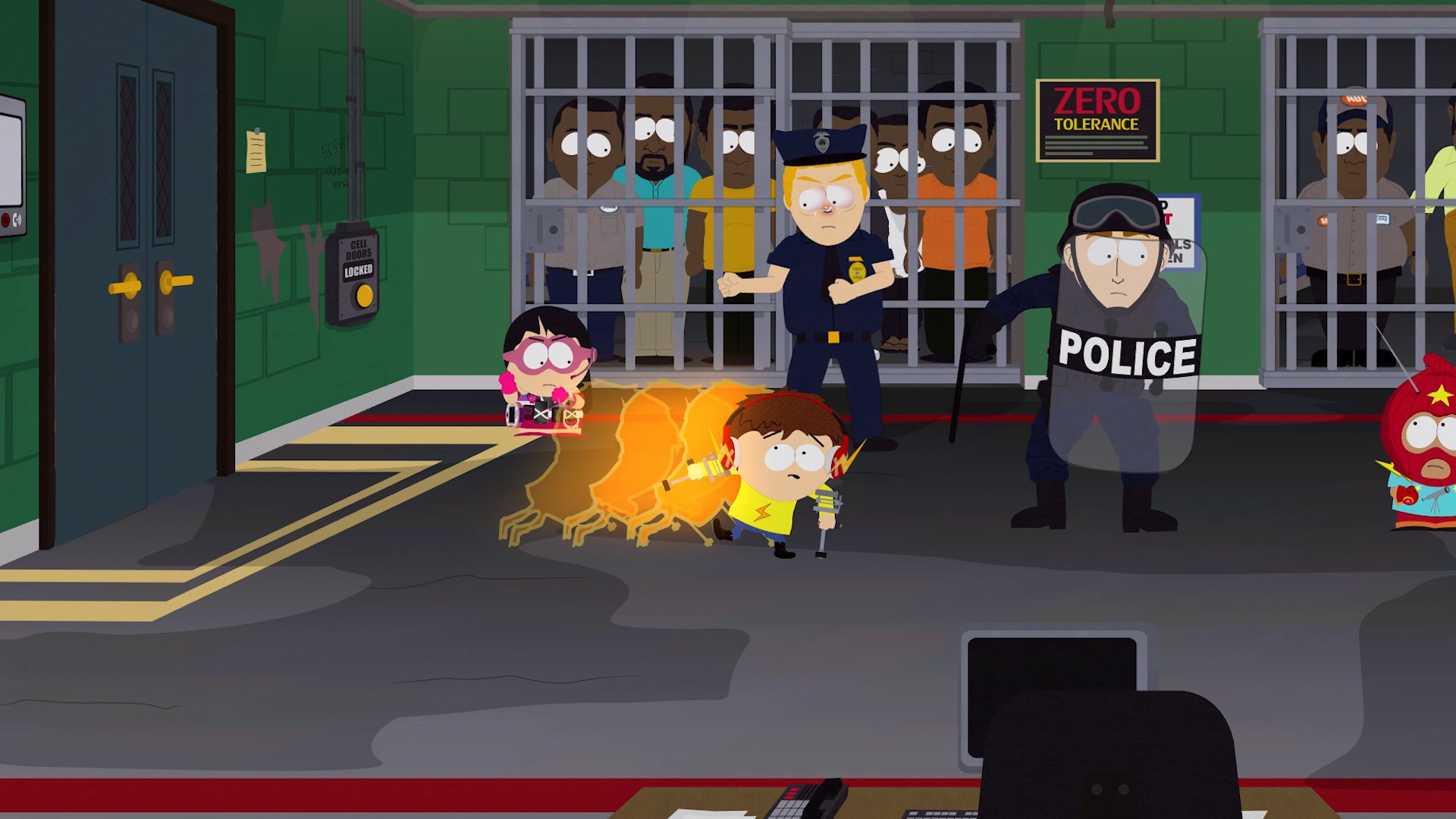 Not As Funny As I Was Expecting
Stuck of the truth to me was such a hilarious game where during my first play through I was literally in stitches by the end of the game. I don't know if it's been toned down a little or maybe my sense of humour has died down a little but whilst I did chuckle at moments in the game I didn't find it over the top hilarious as I was expecting. There were times where I was asking myself was that supposed to be funny. Obviously, there are going to be laugh out loud moments but I just felt that if you compare it with Stick of Truth it just felt that the jokes were just OK rather than fully hilarious throughout the game.
Easy Combat
I love the strategic approach that the developers took when structuring the combat in Fractured But Whole. The grid system is something that I grew to love and I loved the choices of moves to use to take out your opponent.
I know this game isn't by any stretch a hardcore RPG game like final fantasy and maybe I am not playing on the hardest difficulty but in most combats that I encountered there was rarely anytime that I felt that I had to use my initiative to outsmart the energy and I still came out victorious. I just assumed considering how much strategic depth they applied to the battle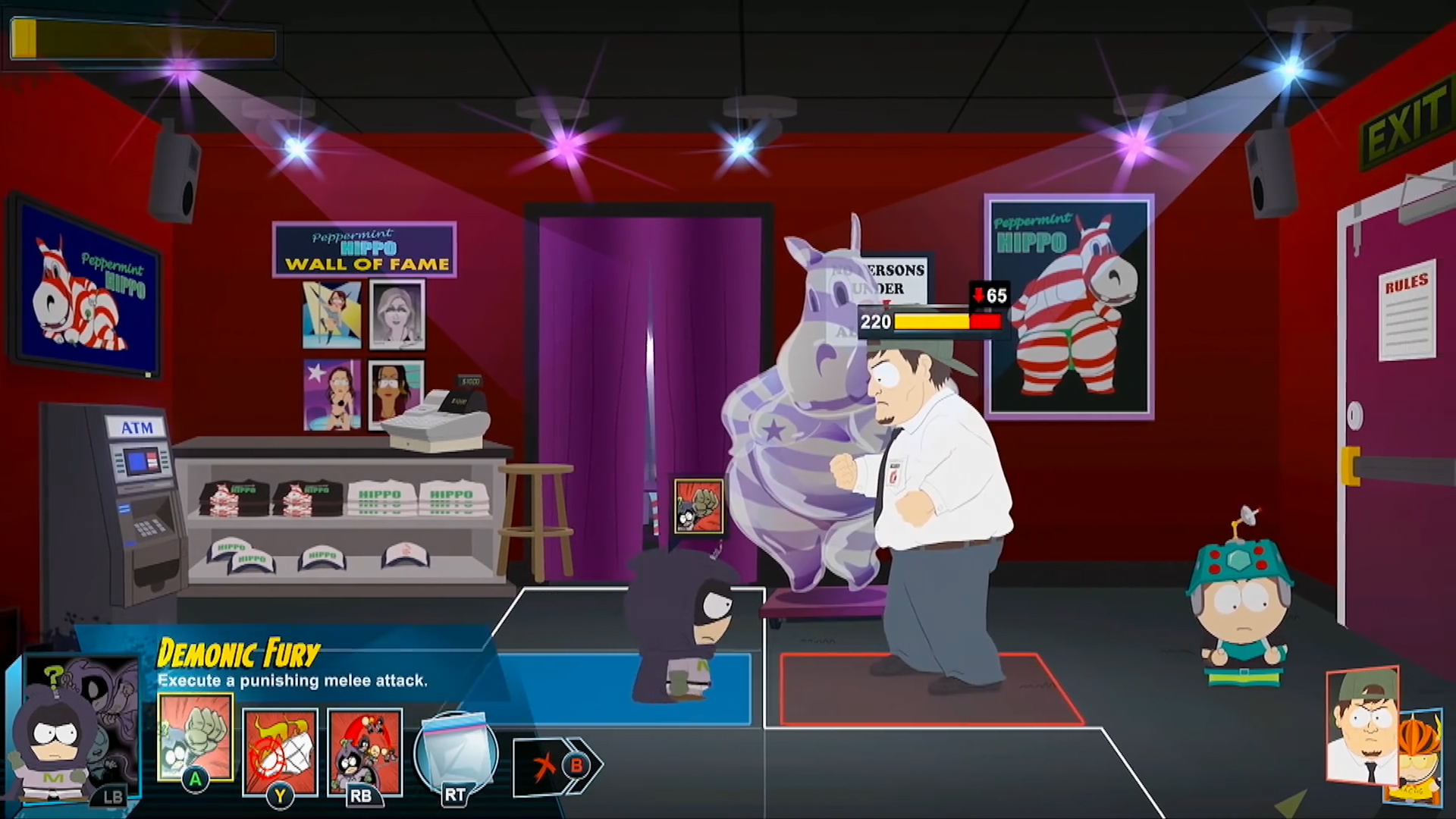 Overall I will say that South Park Fractured But whole is a pretty cool game. Visually the game looks epic, the game is jammed with content that will keep you occupied for hours and the battle system is super fun. I will say though as someone who loved South Park Stick of Truth I just feel that Fractured but Whole didn't really take the series to the next level and kind of just felt like a cool game but didn't have the same effect or impact as the first entry. Fractured but whole does improve on Stick of truth in loads of areas such as combat, the visuals and a more explorable area that doesn't feel too but I just always felt the overall experience just miss the mark. Do I recommend the game well if you a south park fan and enjoy RPG games with elements of humour then yeah? But if you not a fan of RPG games and not really into south park and got a crazy back log of games to get through then I wouldn't say that it's a essential to put this game on your priory list but still feel its a game that you should consider for a future purchase as it is still a good laugh.