Best Fighting Games of 2017
A close look at the best fighting games released in 2017
Best Fighting Games of 2017
A fair number of fighting games managed to come out this year, many of them really fun to pick up and play, along with to learn as well. Despite this, there are 5 particular fighting games that stand out for me this year and I've decided to piece together a short list to highlight them all in order.
5 ARMS</u>
Nintendo's first foray into the fighting game genre in some time and the first ever fighting game they developed for their new console, the Nintendo Switch was a quick hit amongst fans. The game took the easy to pick up and play approach that Wii Sports Boxing managed back in 2006 and instead of being a fun, little mini-game to play with your friends, they managed to flesh it out to be a completely new fighting game experience that we hadn't really seen before. ARMS had you pick from an incredibly colourful and vibrant roster of characters, all with their own unique set of ARMS (weapons) that played out differently from one another and had you dodging and swinging at your opponent with the JoyCon controllers. While ARMS was a rather casual approach to the genre, pro fighting game players and fans of Nintendo alike came together to praise ARMS for being a unique twist on the fighting game genre that everyone seemed to enjoy.
4 Ultra Street Fighter 2
Capcom had known for a while now that their hardcore fanbase of fighting game fans wanted a new, updated version of Street Fighter 2 and with the release of the Nintendo Switch it turned out to be the perfect excuse to bring the game to fruition. Ultra Street Fighter 2 took everything that people loved about Street Fighter 2 and threw them into this great new remastered game, added the option to switch between a new, HD visual style and the classic one; an online mode that the original Street Fighter 2 never got; and a couple of new characters to change up the roster. Anyone with a Switch and is a fan of fighting games should pick this game up for their library, as it sure isn't meant to be missed.
3 Marvel VS Capcom Infinite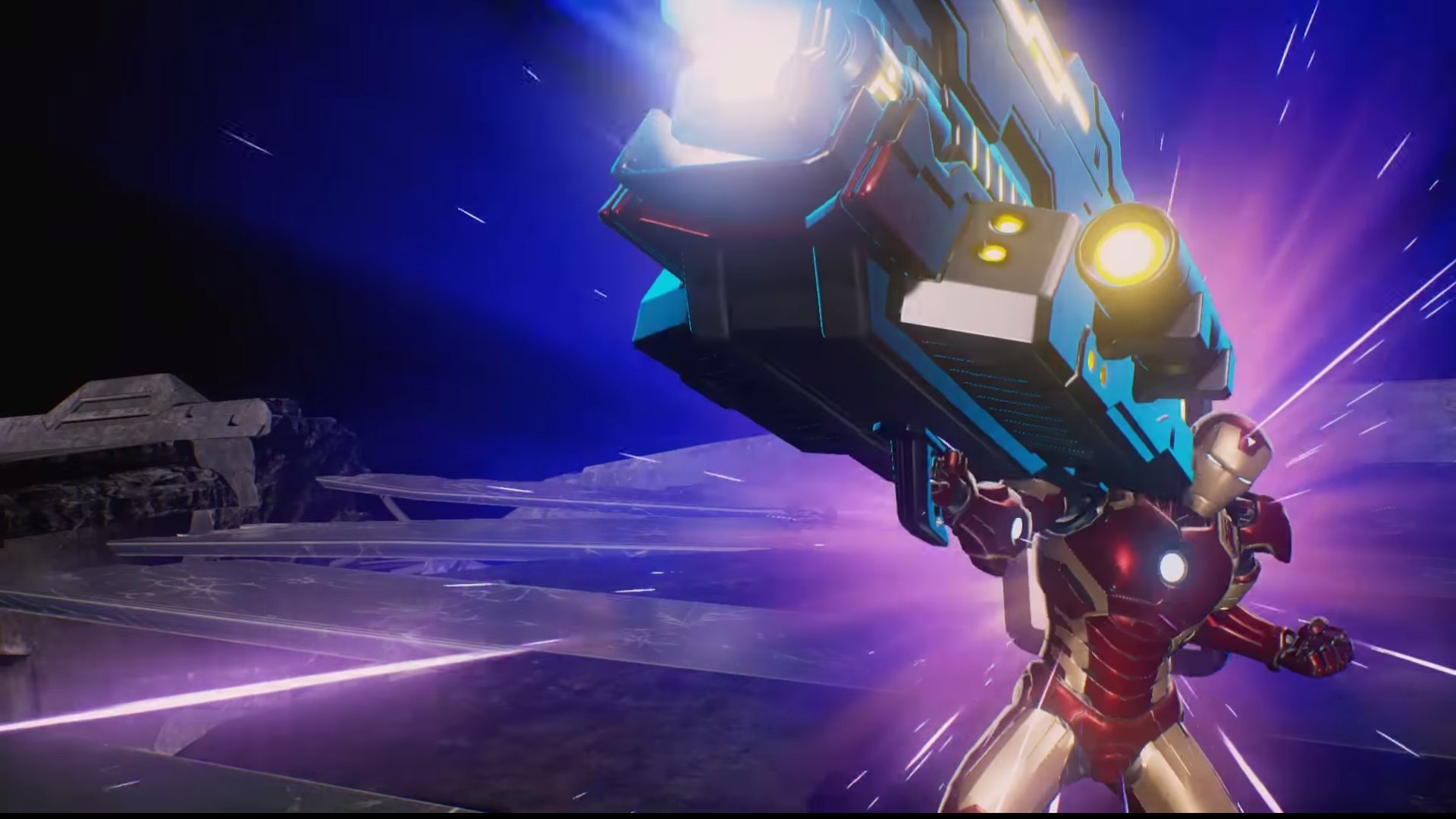 For a while, people were starting to get a little bit worried about Infinite, as the game just kept being held back and the roster of characters wasn't quite as fleshed out as some of the previous games, but that didn't hold back the game in the slightest. The roster of characters ended up being as fun to play as previous instalments and the approachable nature for the game meant anyone could enjoy the game, regardless of their skill level when it came to fighting games. For fans of this series, you got another great Marvel VS Capcom game to sink your teeth into, without being completely overwhelmed with how much there is to learn from the onset.
2 Tekken 7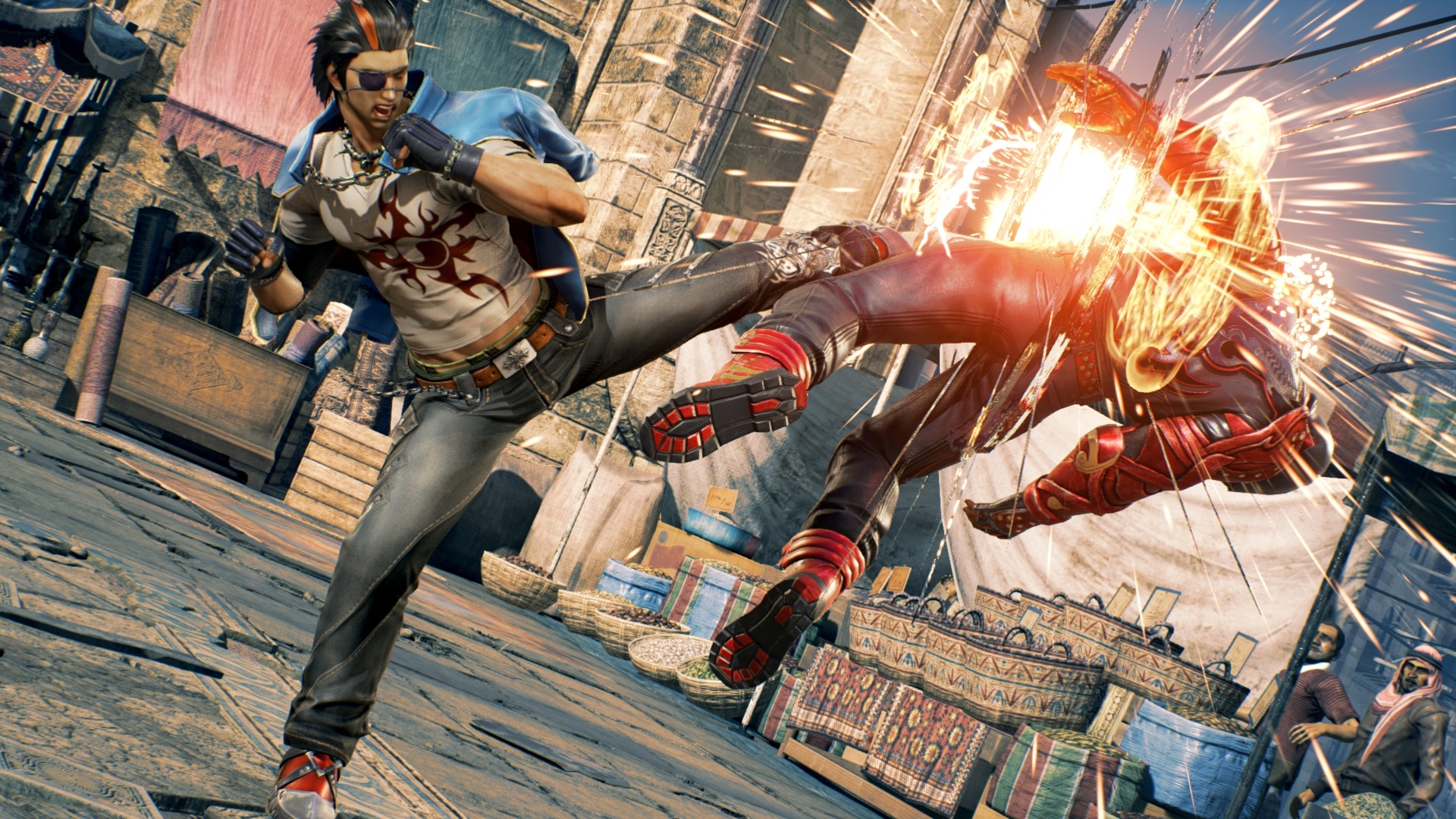 People had been pining for a new Tekken game for quite some time now and it makes sense considering the world hasn't seen a good 3D fighting game in a while, but it appears Tekken 7 cleared that particular void and with no problems whatsoever. On first impressions I wasn't really a fan of Tekken 7 I was disappointed simply because I felt if you was a noob it was pretty difficult to grasp the concepts but after giving the game a little more time and attention I started to find much more fun and amazement with Tekken 7. . With a large roster of characters to pick from, there's always someone new to discover and practice with if you're previous main started to get a bit stale. Not to mention just how strong the online play was, it made being an online only player a complete treat that you don't commonly see from this genre of games.
1 Injustice 2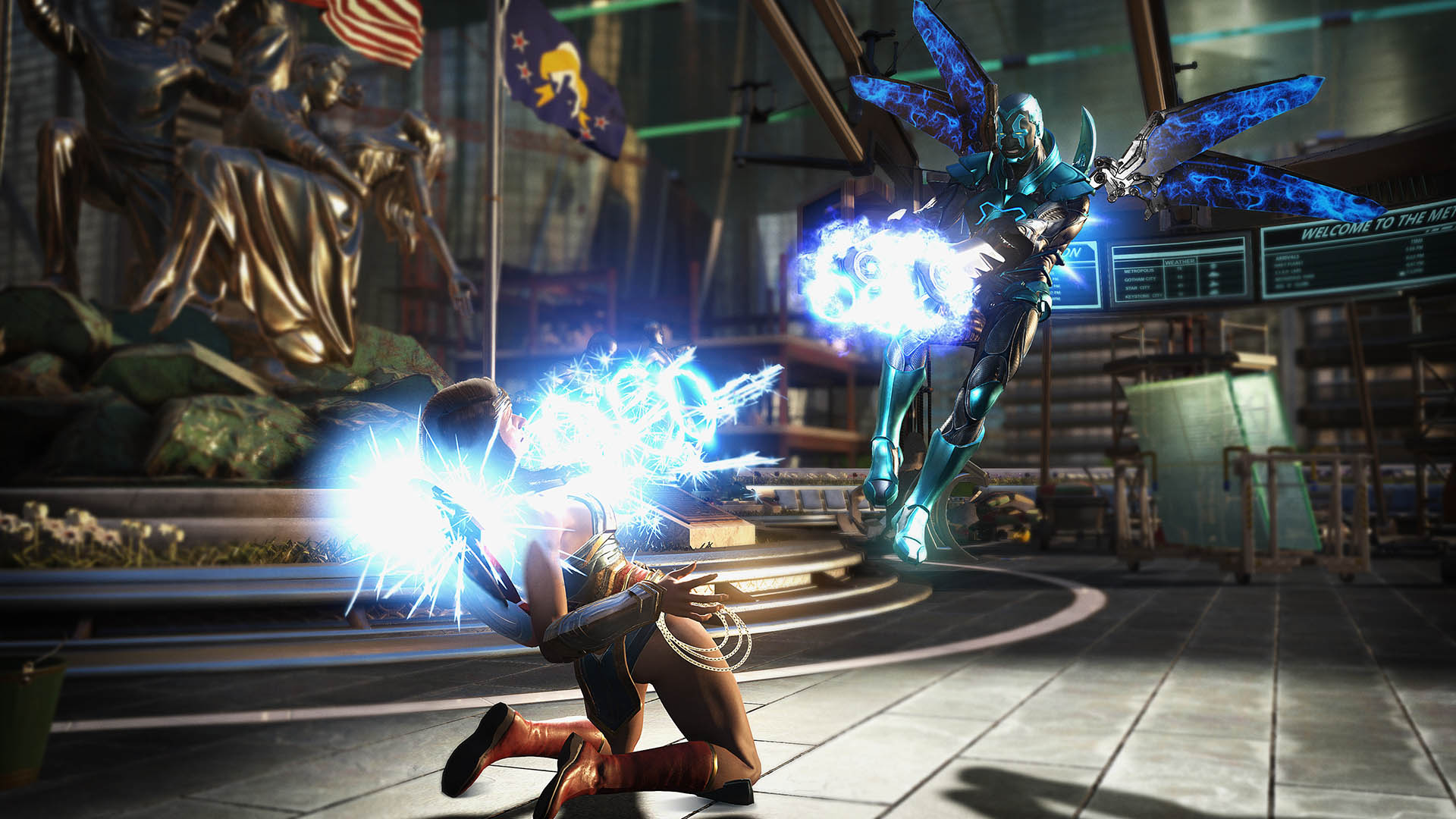 Easily one of the most anticipated fighting games of the year, Injustice 2 was the continuation of the previous Injustice, a franchise of fighting games that takes about 30 different DC superheroes and villains and throws them into a singular game for fans to go crazy about. Just like with the previous Injustice, the story was still just as strong – a complete rarity with the genre – and the selection of characters was top notch; it was nearly impossible to find a character you didn't like or couldn't enjoy playing as. There was just so much variety in the game that surpassed not only the original Injustice, but so many other fighting games that were released in the same year as Injustice 2.
Comments
comments
Five Must Buy Video Games for 2018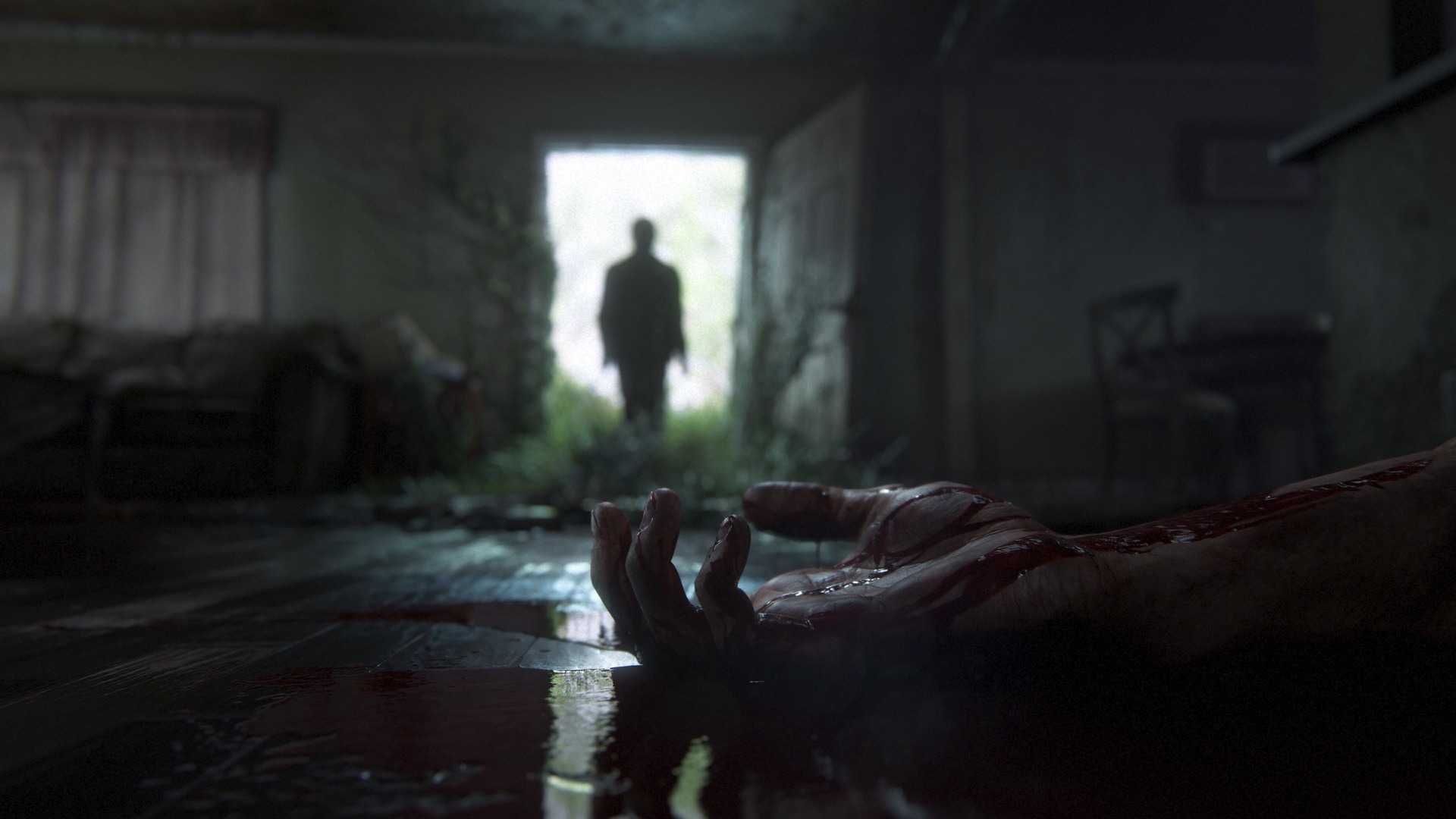 Five Must Buy Video Games for 2018
2017 is slowly but surely ending and while it is easy to look back on the year for what's already came out, we should be looking forward – all the way to some of the best games of next year. Hence, I've decided to compile a small list of some of the must buy games for 2018 that no one should miss, providing they have the chance to experience them!
5 – Far Cry 5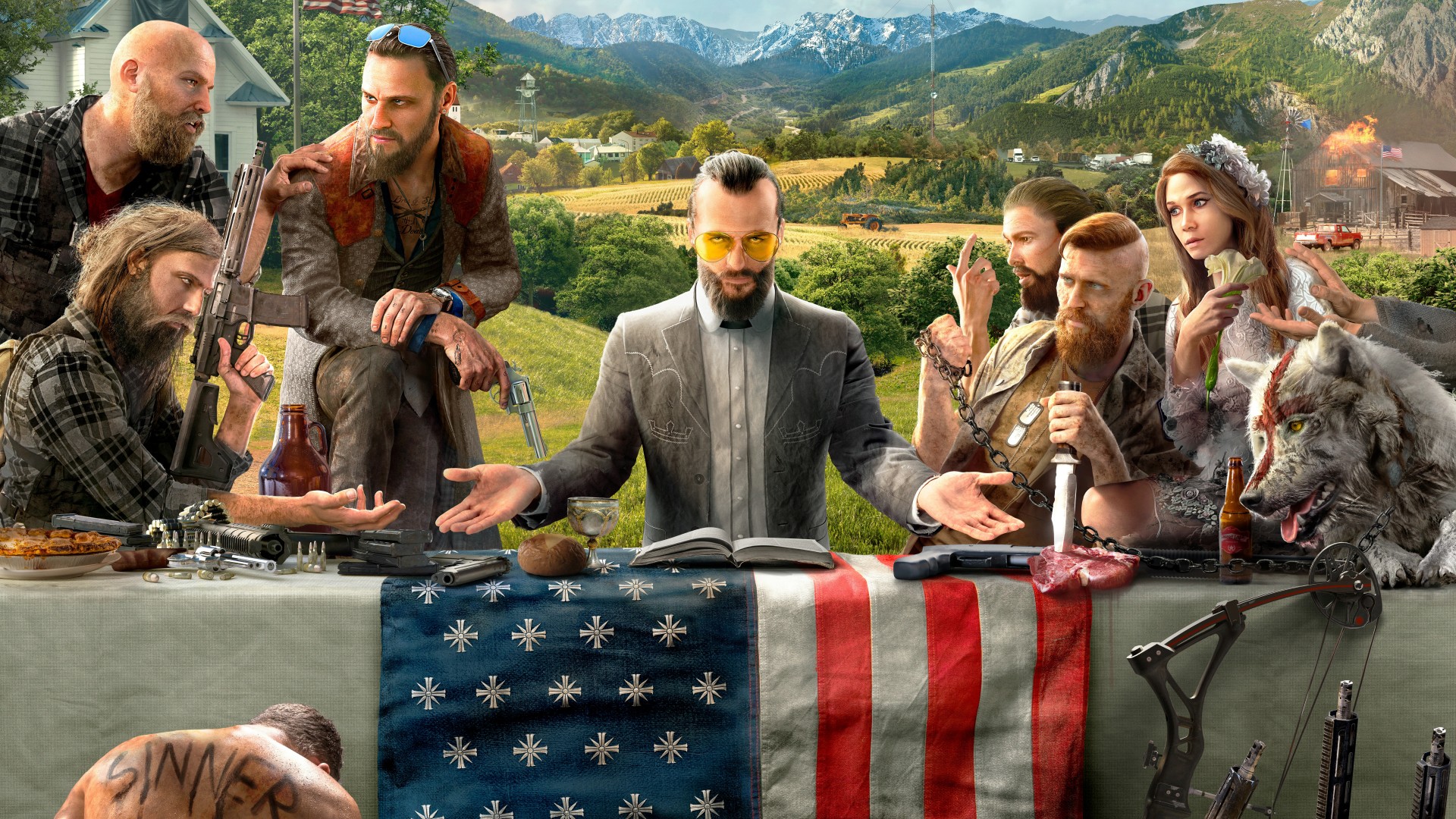 Ubisoft have steadily been releasing a new Far Cry game every 1-2 years and while you'd think the Far Cry formula would start to get stale at this point, it surprisingly has yet to do so and that only appears to continue with Far Cry 5. This new Far Cry will focus on a new story set in US soil, about a religious preacher and his cult have taken over the fictional town of Hope County, leading to an engrossing story alongside the enthralling and entertaining first-person gameplay we've come to expect from the Far Cry franchise at this point.
Yakuza 6: The Song of Life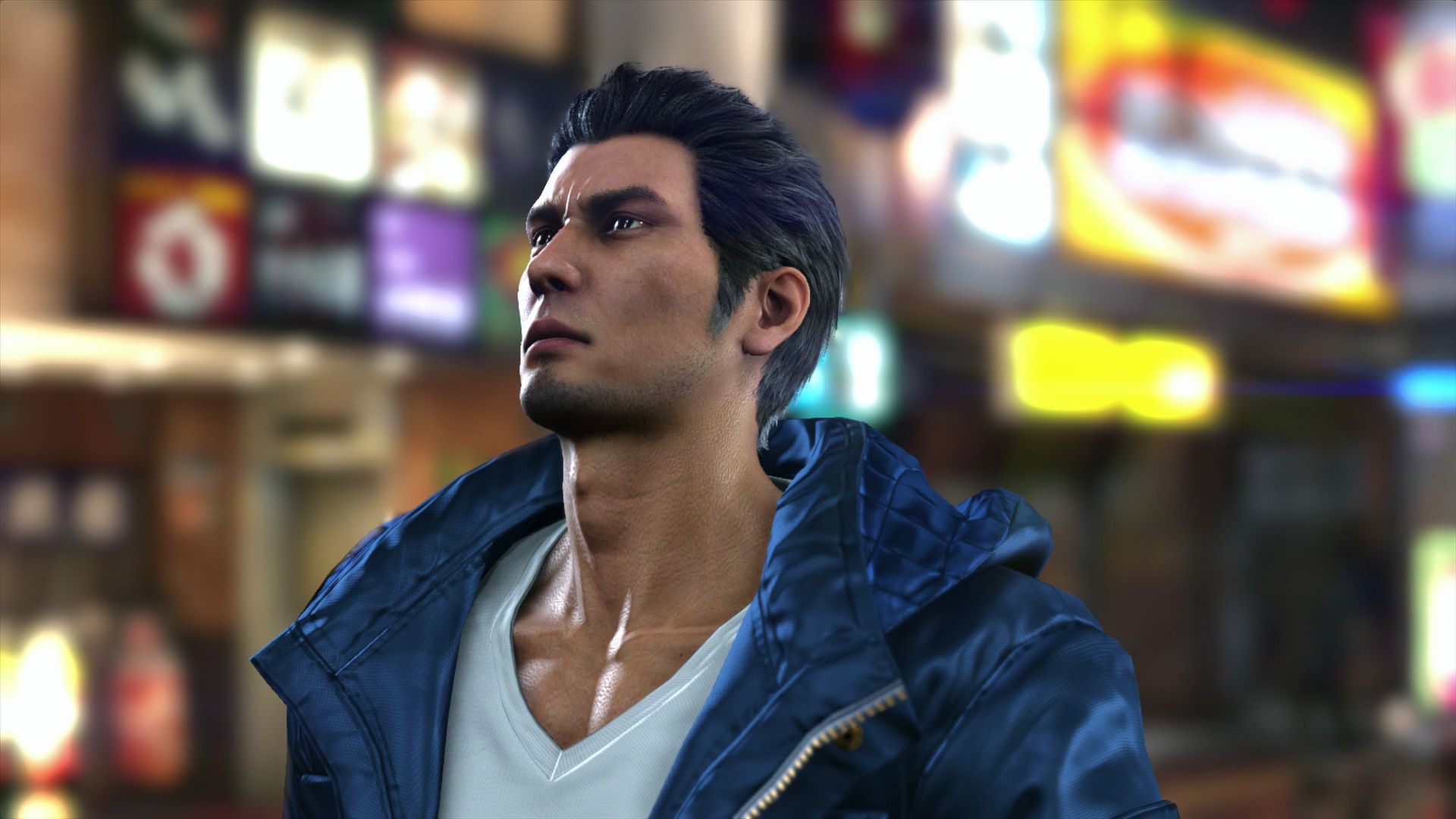 Yakuza has been a flagship title for Sega for quite some time now and with each passing iteration the series only manages to get stronger. The classic Yakuza style of gameplay from the great Japanese brawler and beat-em up game is something many fans are going to be looking forward to; even more so when you realise the great storyline for the Yakuza franchise is going to be continued and brought into even more depth with the next iteration in the series that is set for release next year.
Shenmue 3
Quite honestly, very few people were expecting Shenmue to ever see a sequel, considering that Shenmue 2 came out back in 2001 and while the story was absolutely top-notch, it was what made the lack of a sequel for the game all the more disheartening. Despite this, Shenmue 3 was finally announced and revealed to be out for release in 2018 and considering this has been a series that has been on fans minds for so long now, there's no shadow of a doubt that it's going to disappoint.
The Last of Us Part 2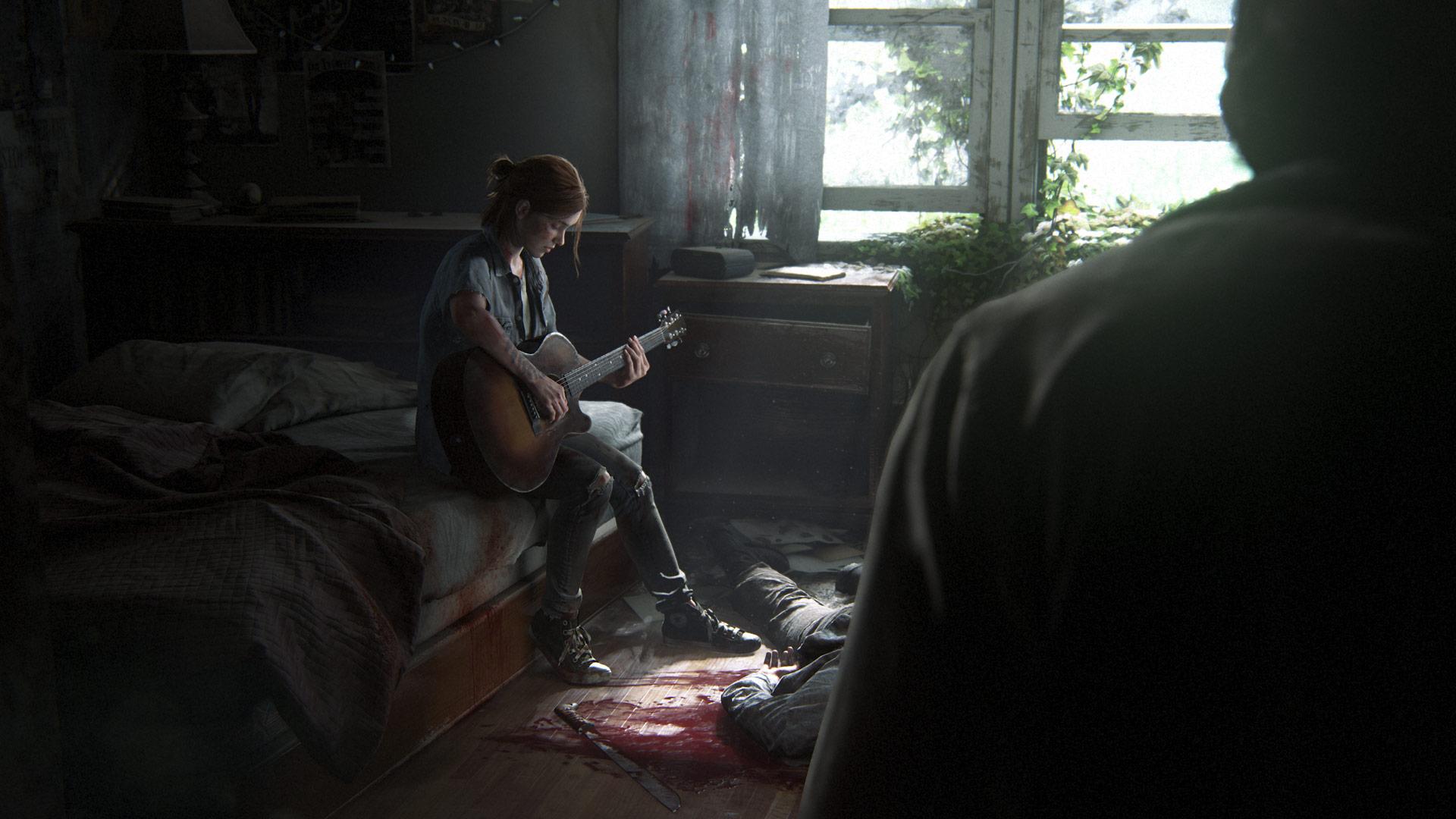 The Last of Us was the quintessential game to end the old gaming generation and was received to much critical acclaim and that's by no surprise. When it came to the gameplay, it was some solid 3rd person shooter action that you'd expect from Naughty Dog, along with their absolutely incredible storytelling and character development. So, when they announced that there was going to be a sequel, the world pretty much blew up in excitement because while the gameplay is bound to be similar, that world and the characters living within it are going to tell a story that you won't be forgetting in a hurry.
Red Dead Redemption 2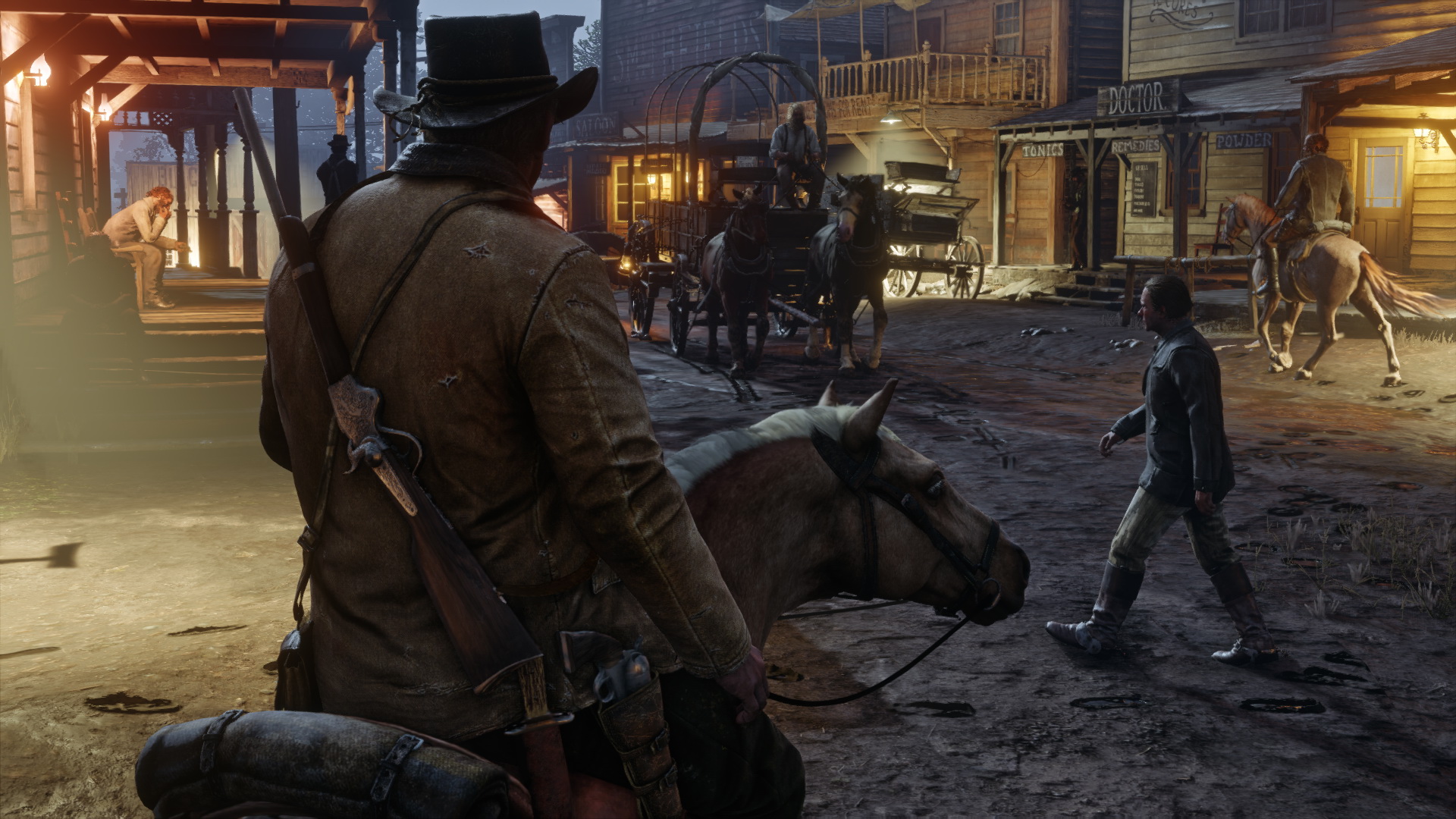 Considered one of Rockstar's very best stories and open-world games, Red Dead Redemption is an incredible game that was almost impossible not to fall in love with. Every inch of the game was incredibly memorable and ended up being one of Rockstar's best games as a result. Somehow, the sequel is coined to be even better than the original and if that's even somewhere close to the truth, Red Dead Redemption 2 is going to easily be one of the best games of the year and a must buy for 2018 – hands down!
Comments
comments
Leaked Characters of Wii U Pokemon Fighting Game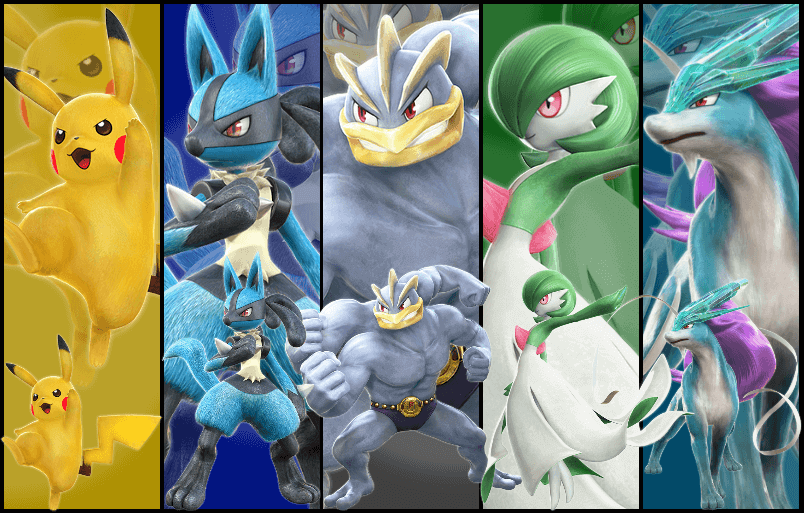 Leaked Characters of Wii U Pokemon Fighting Game
Pokemon owned by The Pokémon Company that is a media franchise with Satoshi Tajiri as the creator in 1995. The game is centered on fictional characters and stories, and due to its unique stories and features, out became a hit since it came out. If you are an avid fanatic of Pokemon, this is good news for you. The latest fighters from the forthcoming Pokken Tournament game have been revealed, not by the company but via Japanese magazine. This happened before their official revelation. For the fans of Classic Pokemon, you will be pleased to know that Mewtwo is playable in Pokemon. CoroCoro Comic, which is popular manga magazine, revealed the new characters (as leaked earlier).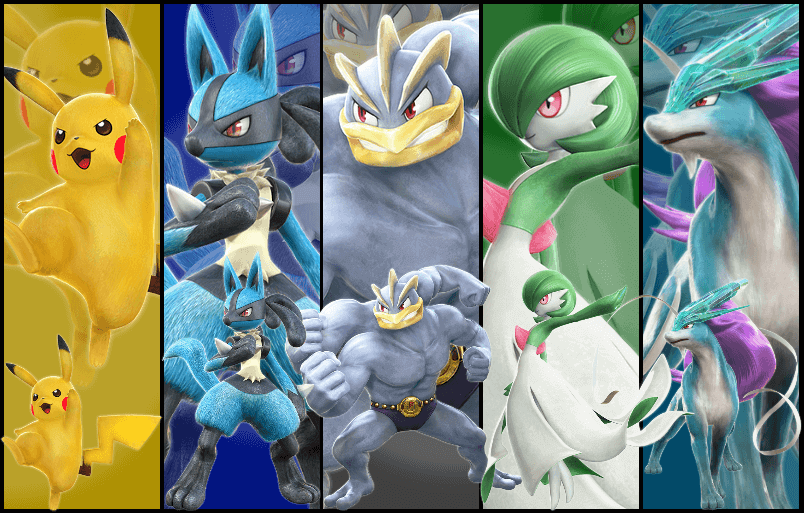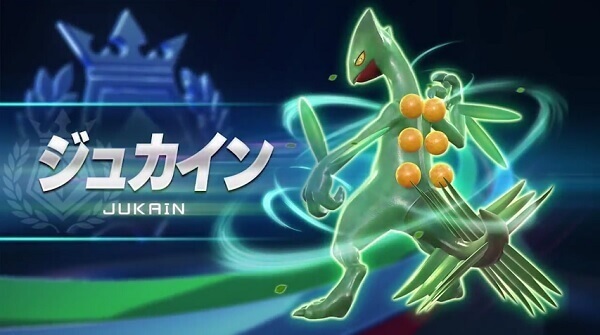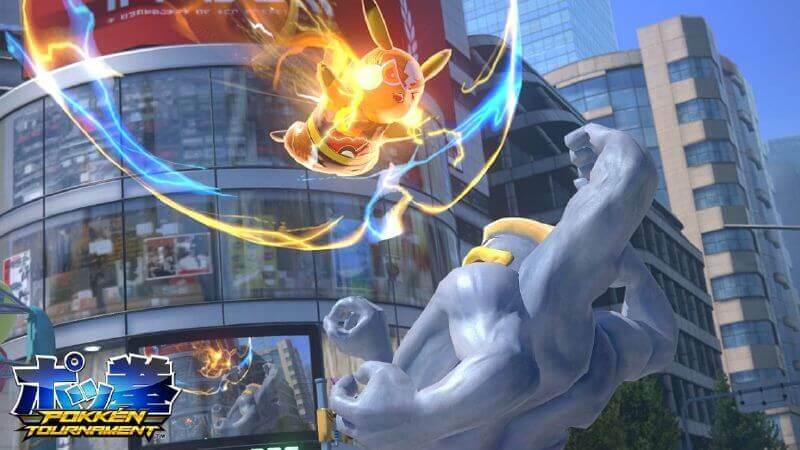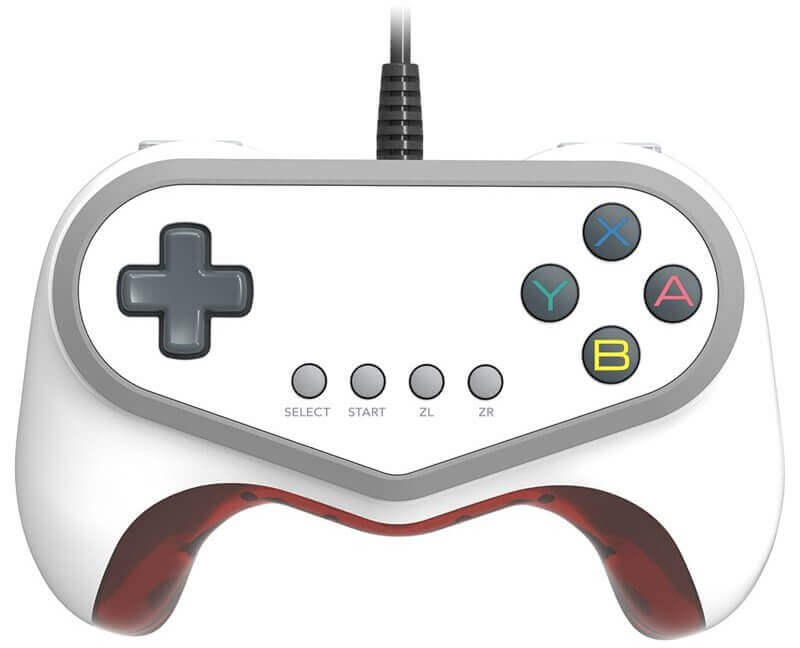 The dragon type Garchomp, Fire fox Braixen and the legendary Pokemon Mewtwo are playable when the fighting game of Wii U releases in the month of March. The new Pokemon, Shadow Mewtwo, as previously announced would be playable.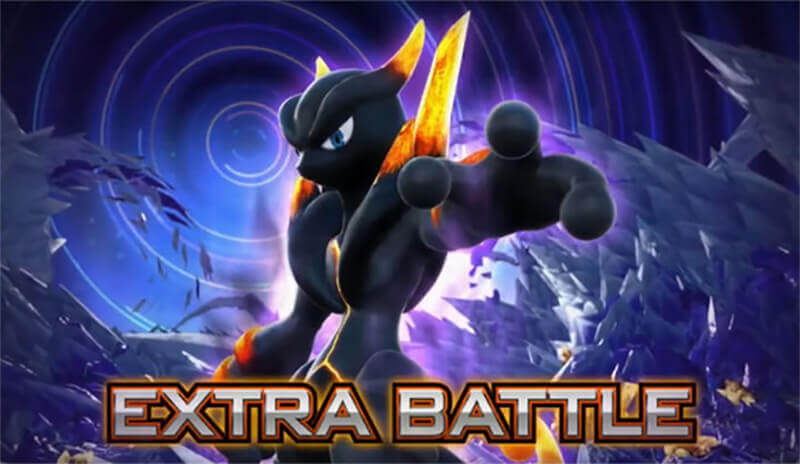 It has also been revealed that Garchomp in the Power category Pokemon will make use of the moves like Dragon Rush and Sand Tomb. According to the magazine, it shows that it has a Mega Garchomp, which is a mega evolution. On the other hand, Braixen will mostly focus on the range attacks, through moves like the Fire Blast.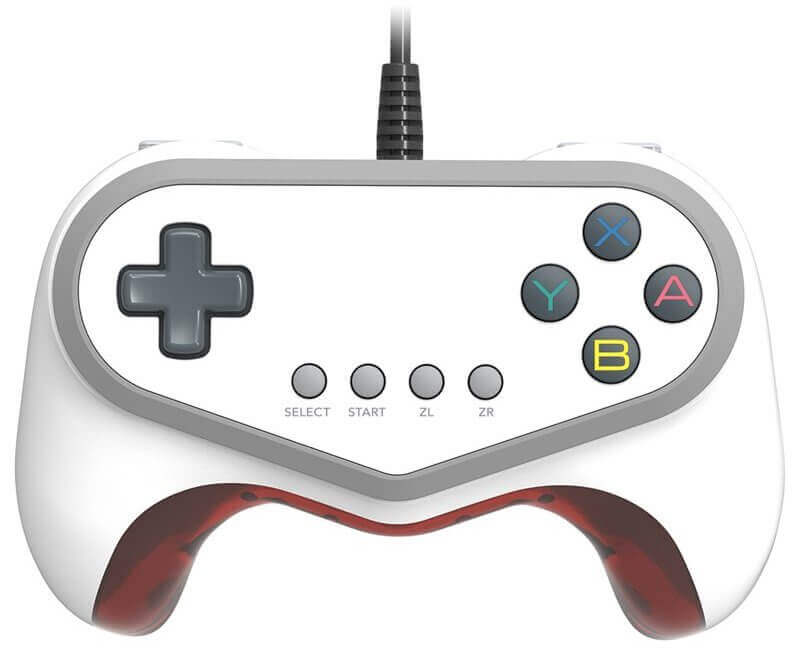 Last month, it was also stated that a unique controller designed for Pokken Tournament is to release for the Wii U platform. The sad thing is, it will only come to Japan at this point. Other character that also confirmed was the Grass Lizard Sceptile.
Comments
comments