Are you a big fan of video games that you are eager to have a coffee table shaped like a PlayStation controller? For the amount of $3,000 this week, appealing and great Dual Shock3 PlayStation coffee table made from birch wood and custom-cut glass was created.
Technabob broadcasts that Wood Curve made the game-inspired coffee table from ¾" birch plywood, with a custom cut ½" tempered glass top with refined edges. It looks amazingly well crafted that matches the PlayStation 3's Dual shock 3 designs very well.
The table also shows a fold-down door for space of games, controllers and everything else. But it is not clear if the thumb sticks can move. Much better if they wouldn't so that it will not lead to spills or more.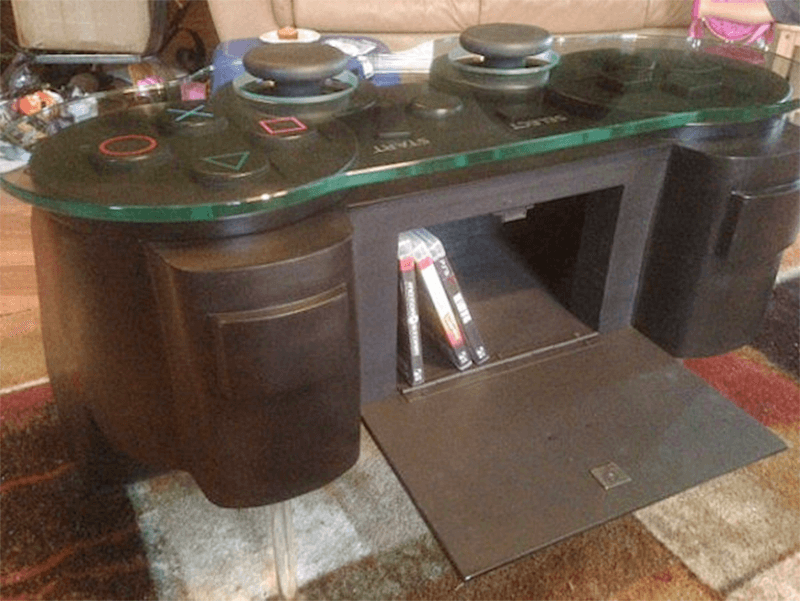 OK the table looks great but I don't think I could possibly ever justify splashing out $3,000 on this Dual Shock 3 Coffee Table. I guess I'm not as big as a game fanatic as many people out there as I know there will be tons of fans queuing around the block to pick up the Dual Shock 3 Coffee Table.