Compile Heart's Genkai Tokki Revelation of Seven Pirates
Genkai Tokki Moero Chronicle, commonly known as Moe Chronicle in English is a dungeon role-playing crawler video game with Compile Heart as the developer for the PlayStation Vita. In Compile Heart's Genkai series, it is the second game. If you can remember, the Monster Monpiece is the first. It was on May 15 that Moero Chronicle was released, and there was an uncensored release.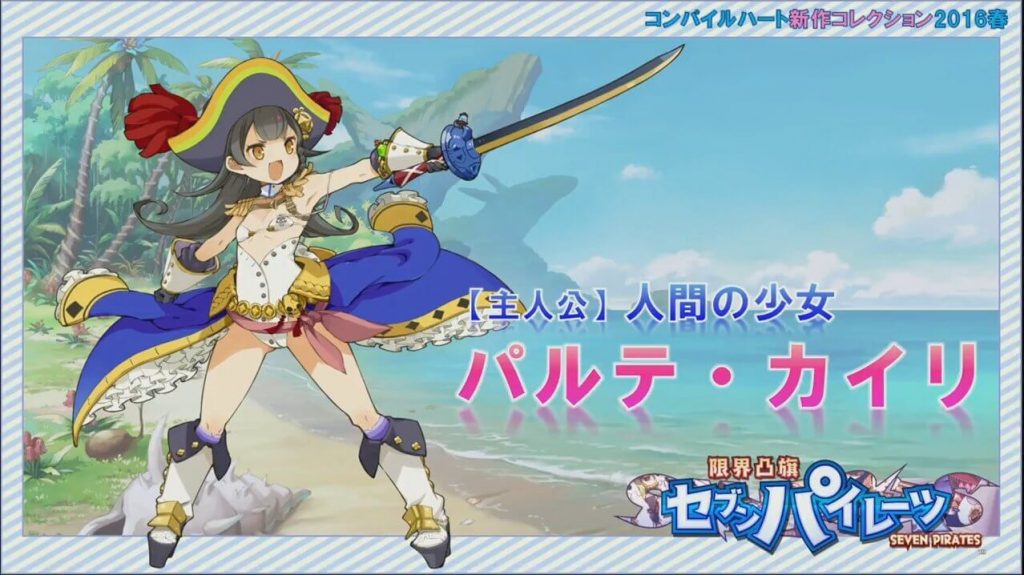 As for the gameplay, the players are required to navigate the maps that include enemies. The battles involve different attacking parts of the enemy monster girls so that all the clothes will fall off. The player came up with a decision on which monster girls to be placed in the party, and can swap their underwear, which is the primarily customized equipment of the game. The changing underwear routine affects the capacity of every girl, in addition to skill points.
Recently, Compile Heart is said to be ready for its release for another game. In Genkai Tokki: Seven Pirates there are plenty of pirate treasures and adventures, and it seems more oppai. After Moe Chronicle and Monster Monpiece, Seven Pirates will all about the breasts. Until it was modified to a sinister theme, one boob will say that there's nowhere to run.
Another thing, it has been revealed that seven girls will be the major cast of characters, in addition to other monster girls. There will be an increased breast system wherein the player can influence the breast size of the character through rubbing. Of course, you can make them bigger. Since it is ll about the breast, the breast size itself becomes the dominant influence of the gameplay.