Dead Or Alive 6 Desexualisation
Every fighting fan knows of the Dead or Alive franchise. Between the fighting games and the extremely sexually suggestive 'Xtreme Volleyball' games, developers Team Ninja are the prime example of video game 'boob physics'. With the E3 announcement of DOA 6, it was clear that they want to reduce the sexualization of their female fighters. The real question is where or not their 'fans' want that.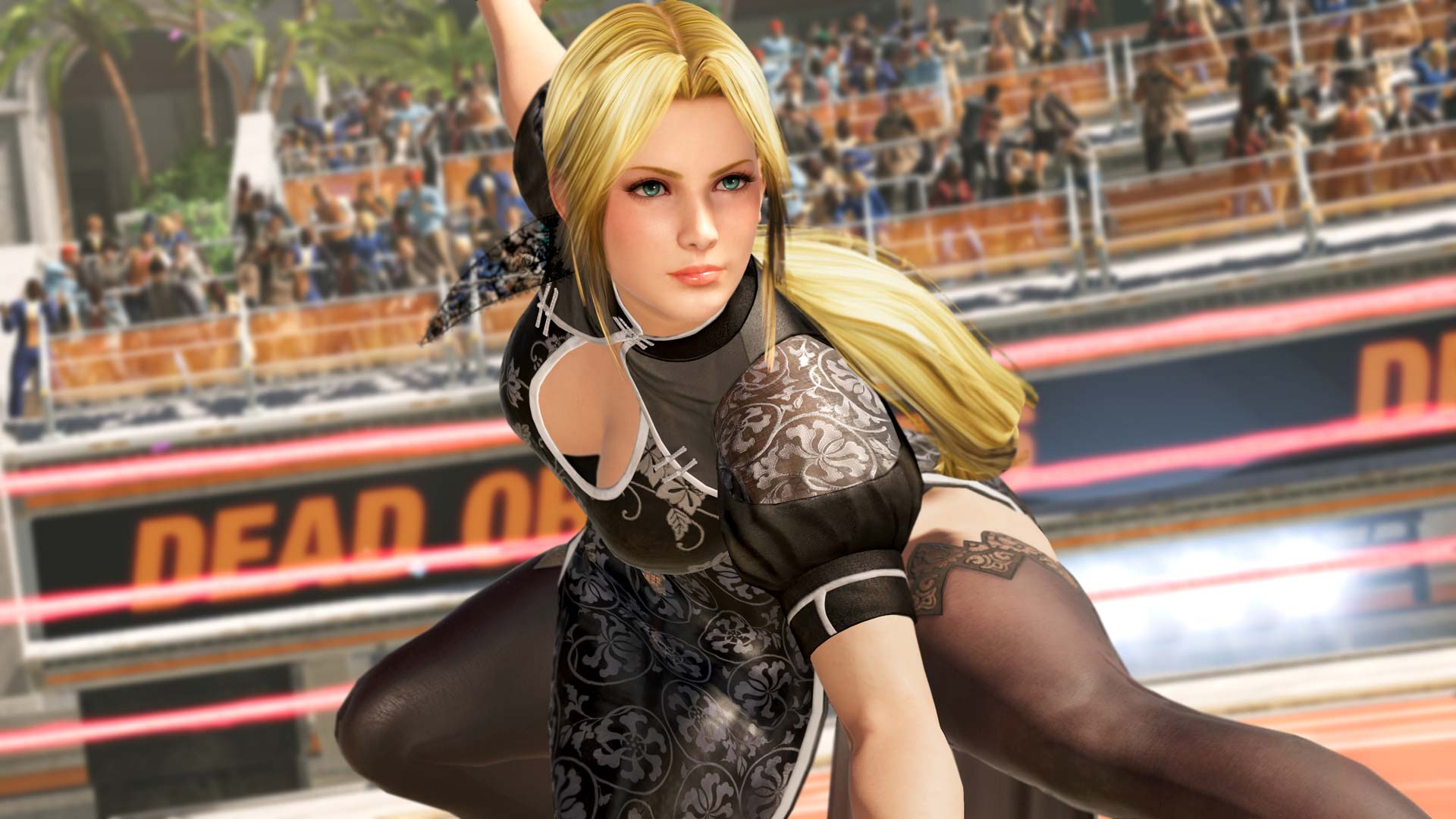 Let's face it. The Xtreme Volleyball franchise that accompanies the Dead or Alive franchise is cringy to watch and play. Everything from cutscenes to odd poses to skimpy bathing suits that almost come undone made it clear that the purpose was not to make a quality volleyball game. Even the fighting game itself had the female fighters in some questionable outfits and poses that were highlighted by the ridiculously unnatural bobbing and wiggling of the womens' oversized busoms. While the fighting game mechanics themselves were never bad, it was clear that it wasn't much of a concern in the past.
At E3 producer and game director Yohei Shimbori told Eurogamer that their concept for this game is "intense fighting entertainment".
"This is a fighting game. We felt people were not looking at this as a pure fighting game. They were looking into something that was in the wrong direction. So, we wanted to make sure this is a fighting game first", Shimori said.
He went on to explain that this was done for two reasons:
– Global trends for sexualisation to be toned down, "so everyone can play without being embarrassed."
– To "avoid the silliness" (which is probably referring to the exaggerated breast physics)
Instead, DOA6 seems to be focusing on a more realistic take on fight inspired by mixed martial arts. With the 'intensity" in mind the producer went on to talk about showing the damage the fighters are taking as well as details like sweat flying and injuries.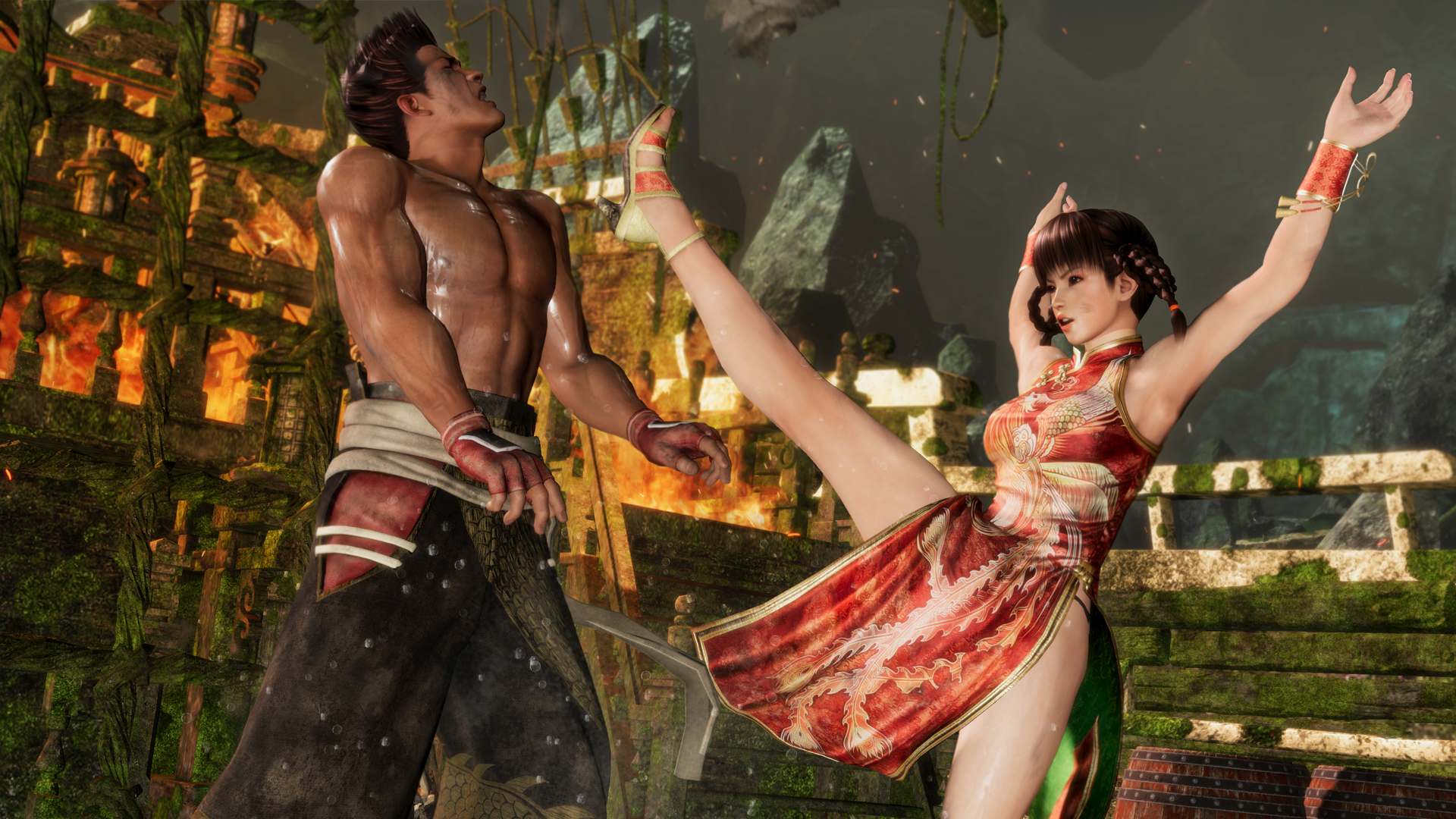 With this turn in focus, it is pretty clear that Team Ninja is aiming for being a staple in Esports (most notably EVO). From stills and various press impressions, the 'watchability' of the game was something Team Ninja focused on. Hits look more painful. The action seemed more focused on powerful blows rather than strings of ticky tack hits in some of the previous versions of the game.
"In some cases, it's really hard to enjoy an E-sport, or even a regular sport if you don't understand or know the rules," Shimbori said in an interview with Variety. "But that can be ignored if a game is extra interesting to watch, that's why we added a little bit of slow motion, the fatal rush move, and the break gauge– all things that make the action more exciting to watch and participate in."
Dead or Alive already features a dedicated community of fighters and is regularly featured in fighting tournaments as is. Now that their focus is changed to natural 'body physics' and less revealing costumes, we'll see if their fans (and potentially new ones) respond with the same enthusiasm for their newfound realism.