Last week, the so-called fight of the century happened, but it didn't live up to the hype. Boring, isn't it? But maybe another version will entertain you. Before the Mayweather-Pacquaio fight, Noober Goober uploaded a YouTube video on Saturday before the game. The funny thing is, the fight being predicted has happened almost perfectly. In a real fight, Mayweather came out, but controlled the match beginning from the opening round. Methodically taking the majority of the rounds, Mayweather won the fight, which many people labelled as underwhelming and boring.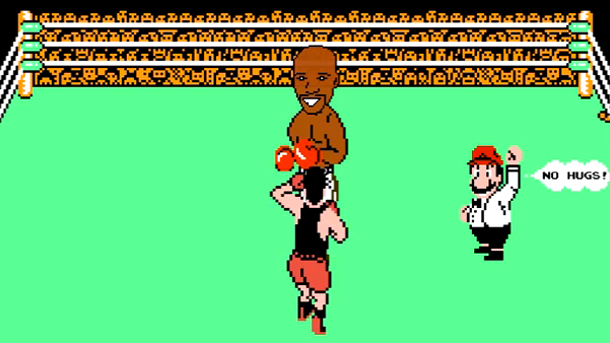 When you watch this funny video, it won't cost you $100. Before the punch-out game, players must agree to the following rules mentioned in the video:
(1) To get less money than him
(2) Submit to daily drug tests daily
(3) Fight at the MGM
(4) Stay in the hotel basement
(5) To wear his gloves
(6) Sell TMT shirts
(7) Accept that there won't be a rematch
If the player says no, it will lead to Game Over with a picture of Mayweather saying "Maybe next time you will agree to my terms." In the video game version, avatars of Mayweather and Pacquiao throw a few punches and then Mayweather can't stop hugging Pacquaio. While hugging, Pacquiao says, "This must be really boring to casual fans," and then Mayweather replies, "It doesn't matter. We already got their money." Of course, it is about making lots and lots of money. The fight ends with a referee declaring "Meh."
In case you missed the Mayweather vs. Pacquiao fight, this recreated Mayweather-Pacquiao punch-out game version has you covered.