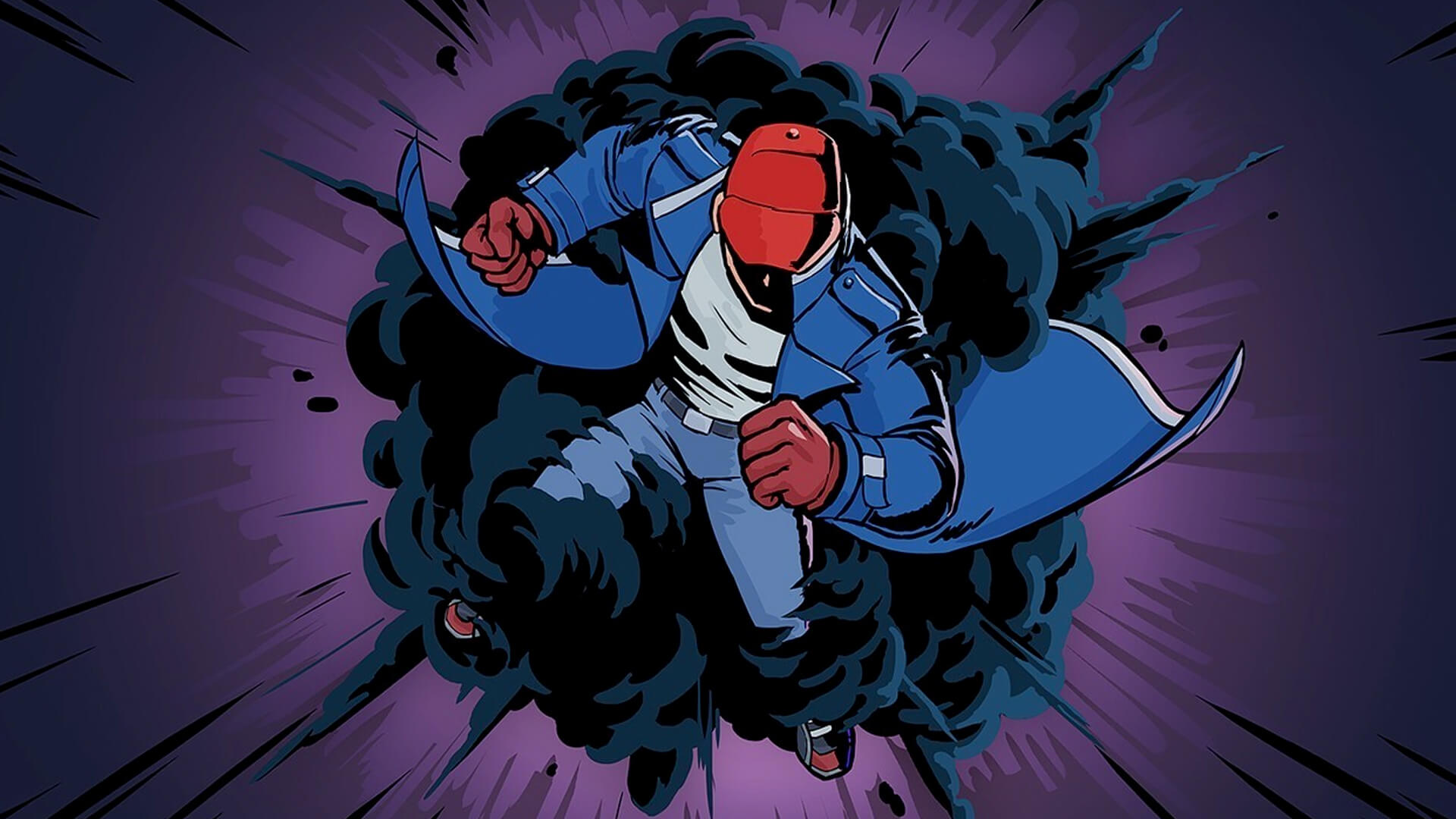 Mr. Shifty Review
Mr. Shifty is a brand new game from the developers over at tinyBuild Games that has been released for PC, PS4, Xbox One, and even the Nintendo Switch. Barely 2 weeks old, is the game worth the purchase? Read on to find out!
Gameplay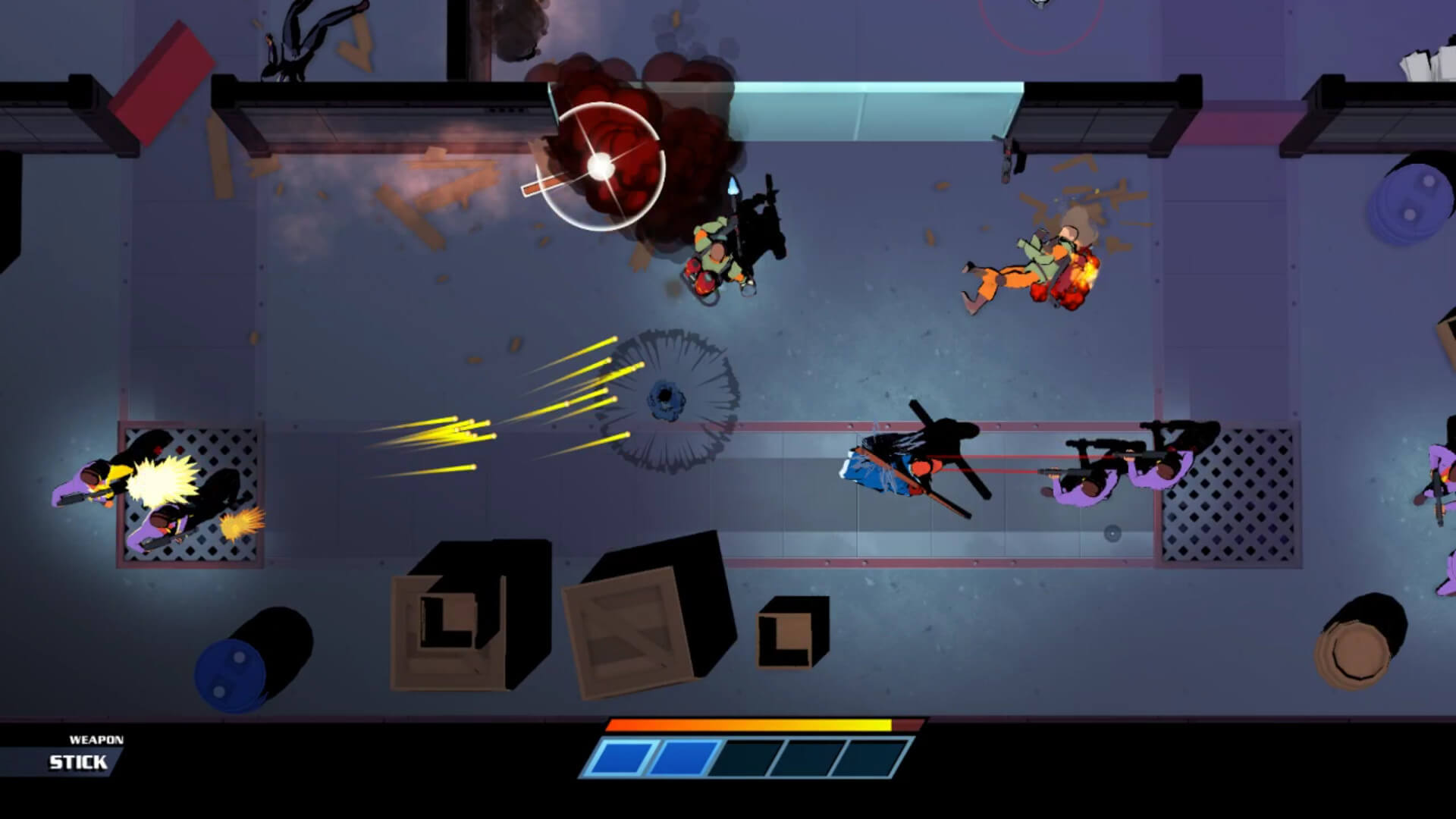 To get straight to the point, Mr. Shifty is a top-down stealth focused title that has you going through a wide variety of different stages, with difficulty ranging from low-to-high depending on how well you're doing throughout the game. The way the game plays, it reminds me a lot of Hotline Miami, except with less murder and blood, and instead plenty of shadows and sneaking. To prevent yourself from getting caught, you've got an ability known as "shift" that allows you to teleport a short-distance that can even traverse through walls – providing you use it correctly. With the use of slow-motion to avoid flying bullets and shift to get out of sticky situations, you'll be making it to the next level of the game without any problems.
Positives
When you play the game for the first time, you're put through the tutorial relatively quickly and after getting through it the first time, you'll quickly come to understand just how fun and easy to pick up the whole system is. It doesn't take any longer than a few short minutes to understand exactly what it is you're meant to be doing and that's part of the charm of the game. Not to mention, as a result of this, when things start to get in a "less-than positive" way and all hell has broken loose, it's when the game really starts to pick up in terms of satisfaction. By the time you're out of the sticky situation, you'll be breathing a small sigh of relief, but at the same time you're going to be pretty proud of yourself for managing to get out of such a difficult scenario with nothing more than your skill.
Negatives
One of the main problems I've found with the game is the occasional frame rate drops at times that really aren't appropriate. In the instance that I'm about to get caught by a guard and need to use my slow-mo to get out of the way safely, if a frame rate drop hits me at that particular moment, the likelihood is that bullet he's about to shoot is going to kill me; leading to both death and frustration before too long. For a stealth game, the enemies are meant to be smart to some degree, but in this game they tend to make decisions that are relatively questionable at times.

Final Verdict
Don't get me wrong, Mr. Shifty does have its fair share of issues here and there, but they get outweighed by the positives almost the entire time. I understand that the frame rate does have some issues, but that's something that can be fixed in a future patch; whereas the gameplay wouldn't – not that it needs to with how good it is. From an overall perspective, the game is a great addition to anyone's gaming library, regardless of the console you decide to purchase it on.
Mr. Shifty Review
[nlog_text_box layout="horizontal"]
If you are seeking the hottest gaming related videos then be sure to check out Urban Gameplay Gaming channel for the latest game related videos.
[nlog_button text="SUBSCRIBE NOW" url="https://www.youtube.com/channel/UCmvatYcLgvTOTsSc1ULKsRA"  fill="true" color="#141414″]
[/nlog_text_box]
Comments
comments
Is Overcooked 2 Worth Buying?
Is this the best cooing game around?
Is Overcooked 2 Worth Buying?
Oh, look, a review for a game that you are interested in. Is it going to tell you that it's amazing or that it's rubbish? Does it really matter? Aren't you going to go get it anway?

Fine, allow me to entertain this charade and skip to the part that you want. Overcooked 2 is a lot of fun and you should totally check it out. Happy? Awesome sauce. If you think about it? Did the game really have a chance to be a cash grab soulless sequel? Well, yeah, of course. But this also isn't a Rockstar Game we are talking about here. You're not playing Overcooked 2 for its intense and thought-provoking storyline. You're playing it because it's a fun puzzle game full of kitchens and recipes.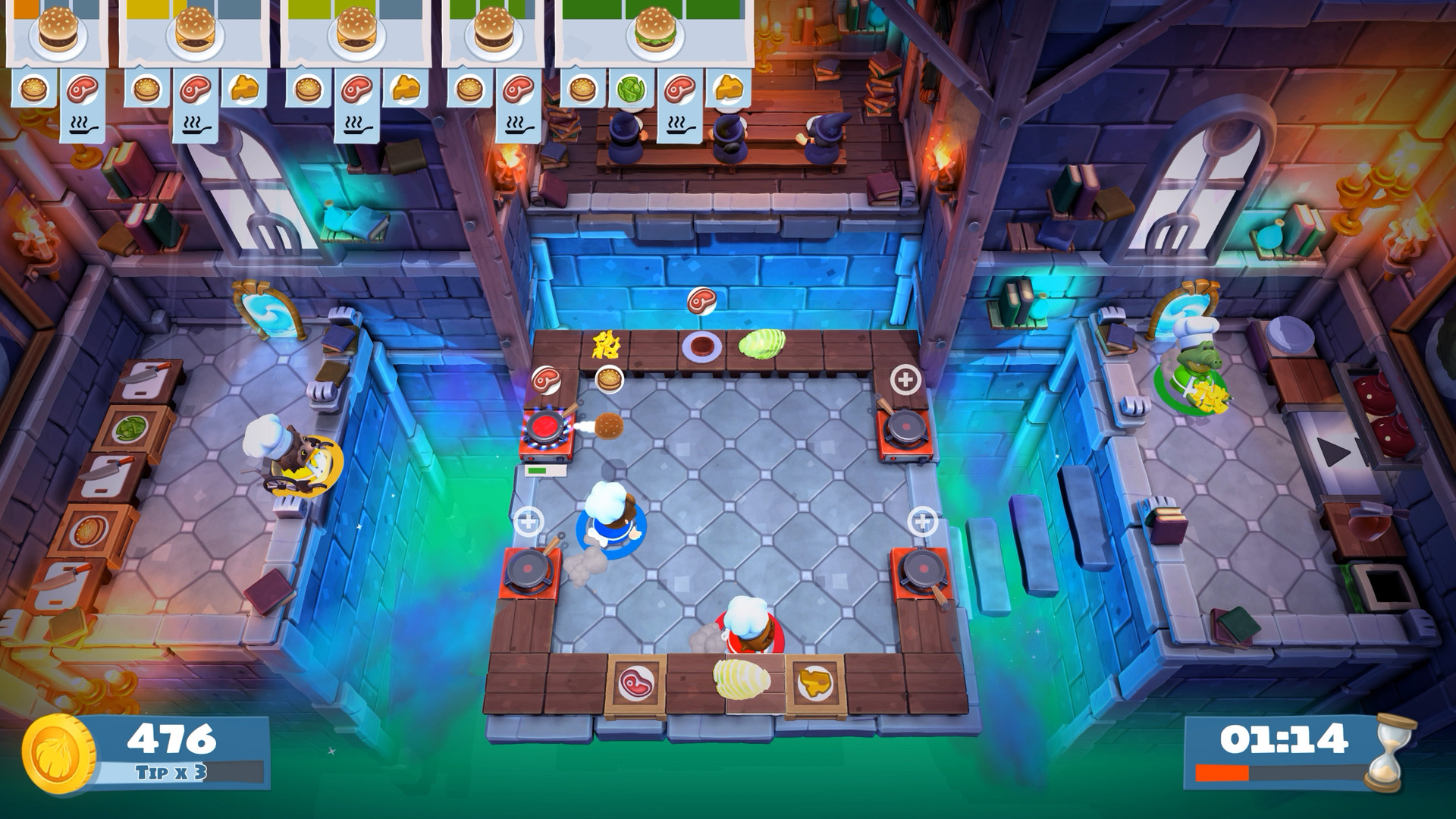 While the game adds a lot of new features, like the new throwing mechanic, it continues with the exact same charm and gameplay that you loved about the first one. Just, you know, more of it.
Think of Overcooked 2 like a real professional kitchen, you walked in thinking it looked interesting and had an amazingly fun time and tasted some amazing food. You might have come back for a nibble from time to time, but you were looking for a reason to put on a bib, belly up to the buffet and hoe down for another glutenous time.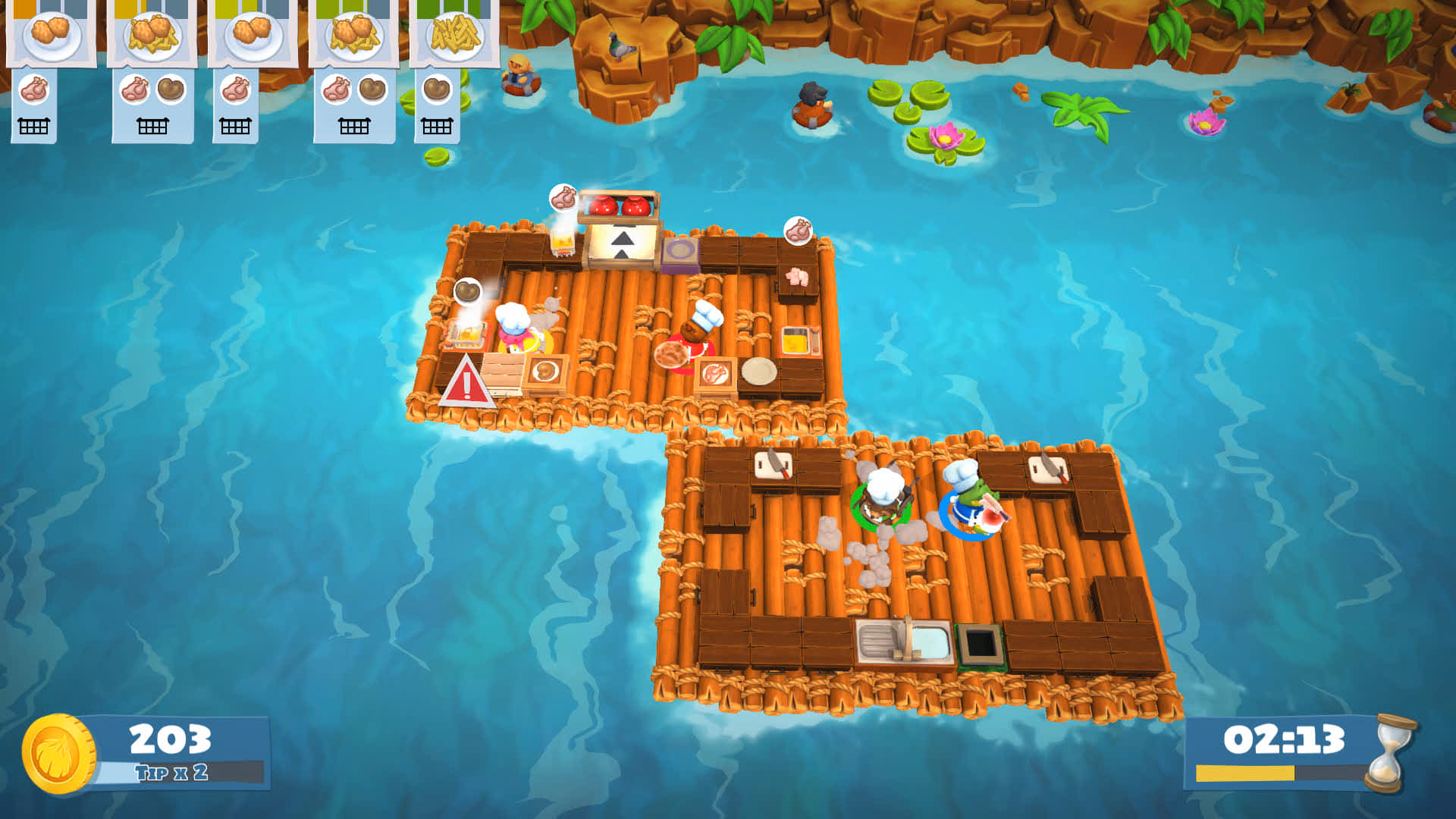 Here is the reason! Overcooked 2 is everything that you would want in a second course. It's filling, hits the spot, and serves up enough surprises to keep even the most jaded of gaming taste buds happy. I would recommend this game, and I would also recommend some Uber Eats because I don't know about you but all this talking about food has made me famished!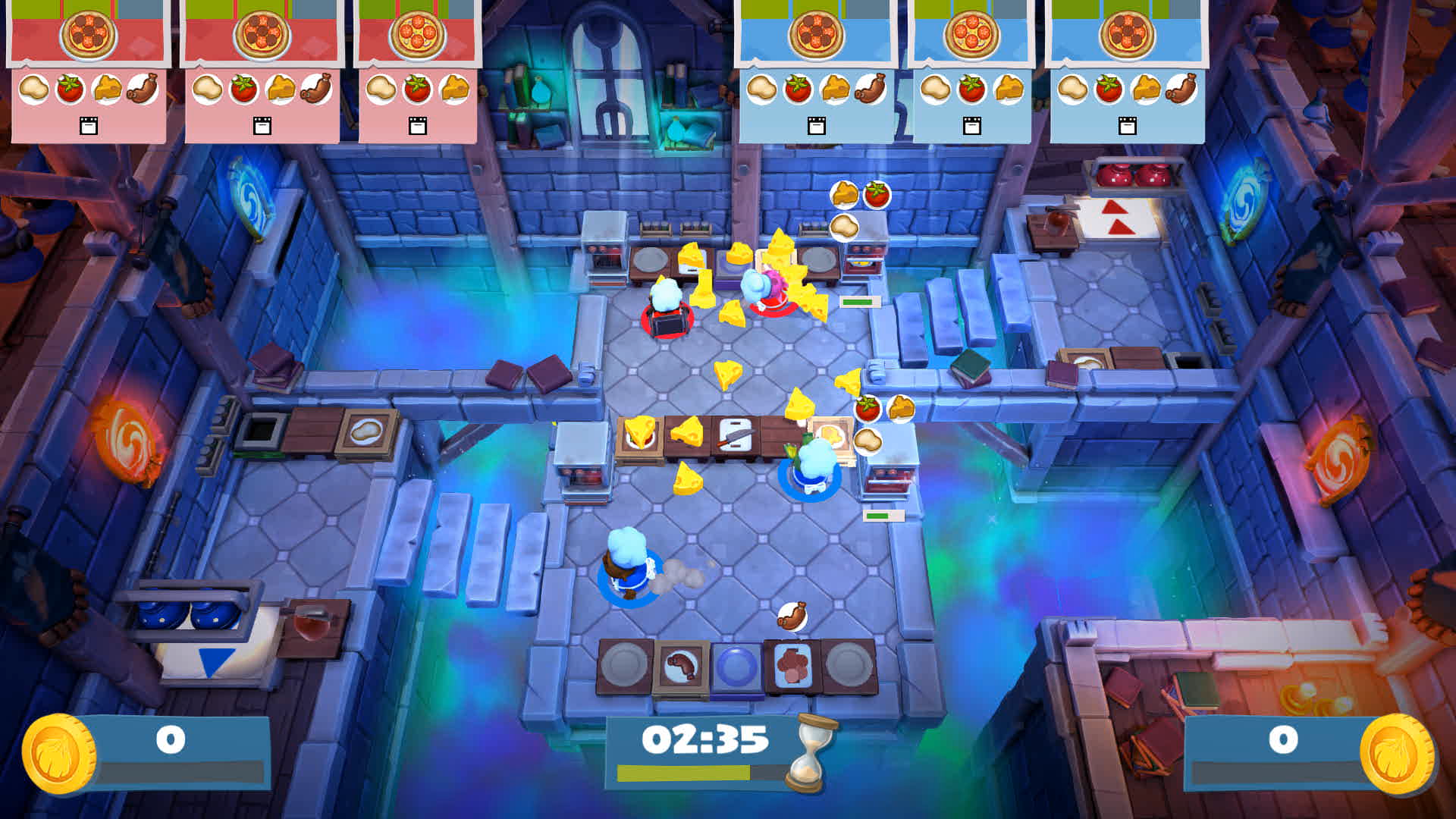 Now the choice of whether to not to get this game or not isn't hard, the hard choice is what meal to order to compliment the time. Hmmm… I'll keep you posted.
Comments
comments
PES 2019 – 5 Positives and Negatives
Does Pro Evolution Soccer 2019 Own The Pitch?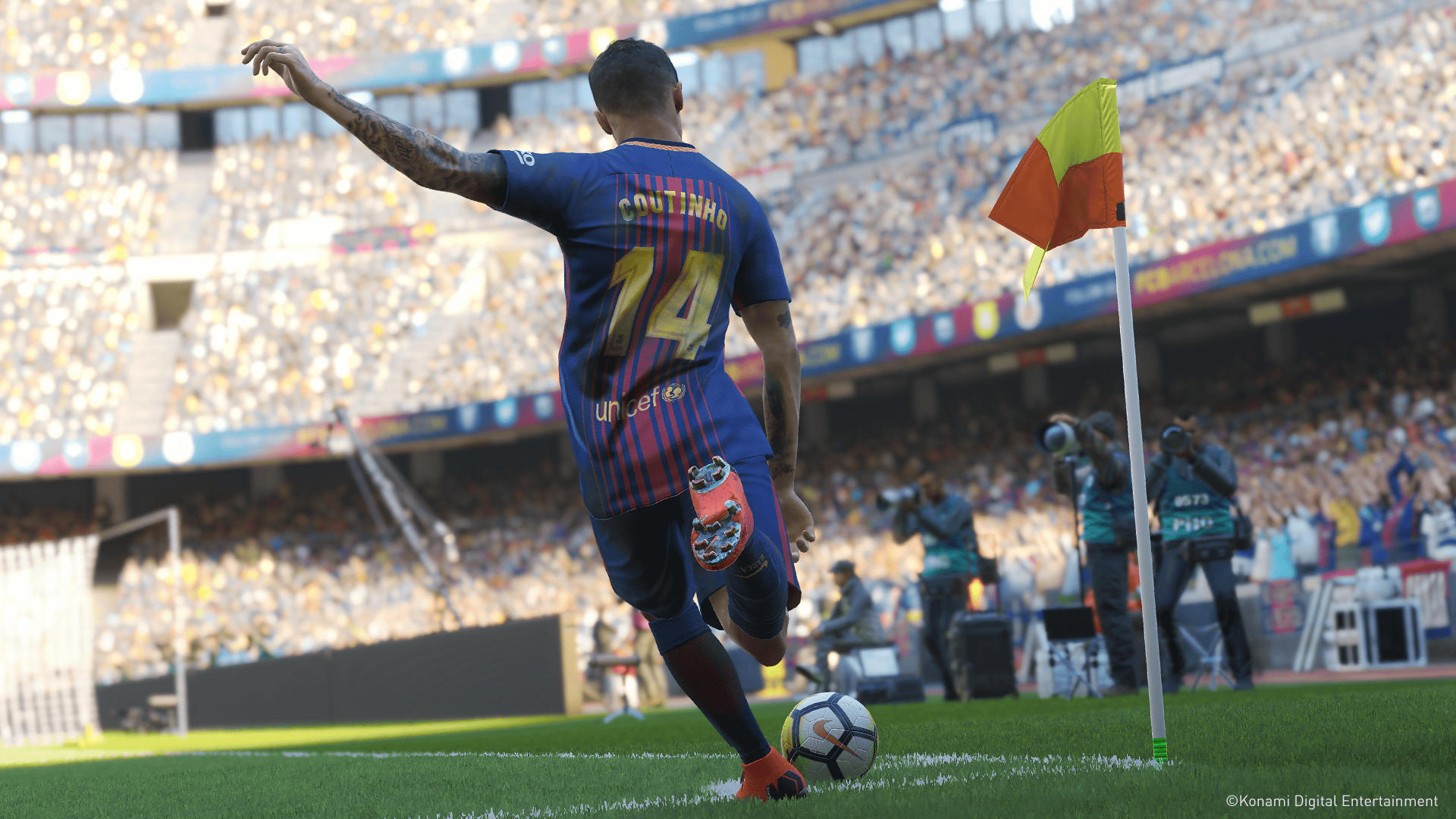 PES 2019 – 5 Positives and Negatives
Another year another PES, that seems to be the trick with most sports games nowadays. Even PES can't escape this cycle and has got itself into creating yearly entries into the franchise, but the question is, are they getting any better? Well, through a comprehensive list of 5 different positives and negatives, we can finally decide if PES 2019 is worth purchasing or not.
To make things easier to understand, the list will list off the first 5 negatives and then follow up with the 5 positives to balance the pair out!
1. More of the Same
Let's get the most obvious negative out of the way for most people, and that's the fact that it's primarily more of the same. For the most part, if you've played one Pro Evolution Soccer game then you've played them all and for fans, that's great, as it means you simply get more of what you love. Anyone that's played these games before, though and didn't find themselves enjoying their time with them, then this latest iteration isn't going to change your opinion on that.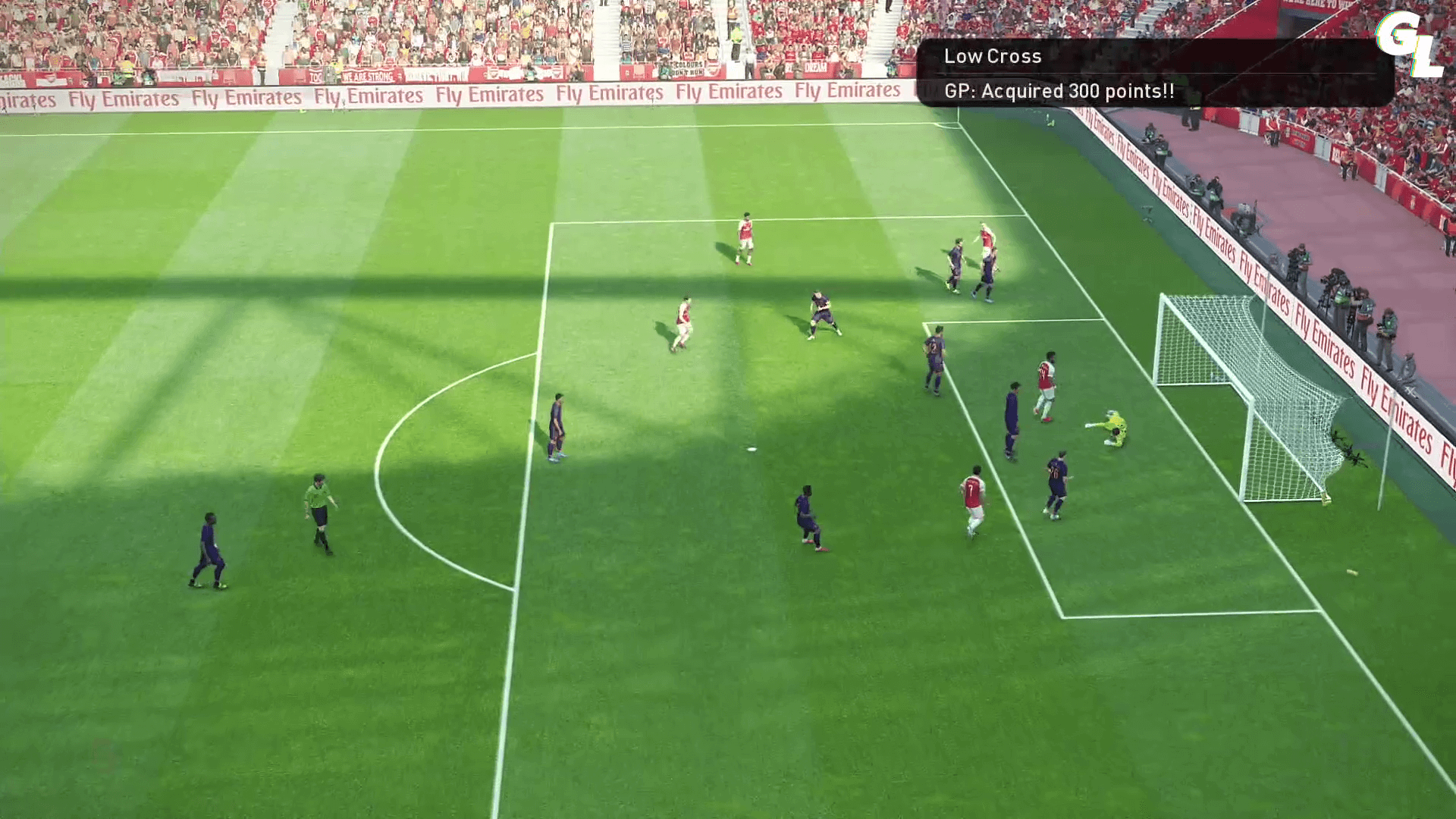 2. Commentators are Rather Repetitive
This tends to be a regular occurrence for most sports games, but it's just one of those things that's hard to avoid; not that it means it's any less irritating once you notice it. The commentators quite quickly end up repeating many of their same lines and hearing the same thing over and over again can become quite repetitive after a while. The only way to truly avoid this problem is to have them muted from the very offset.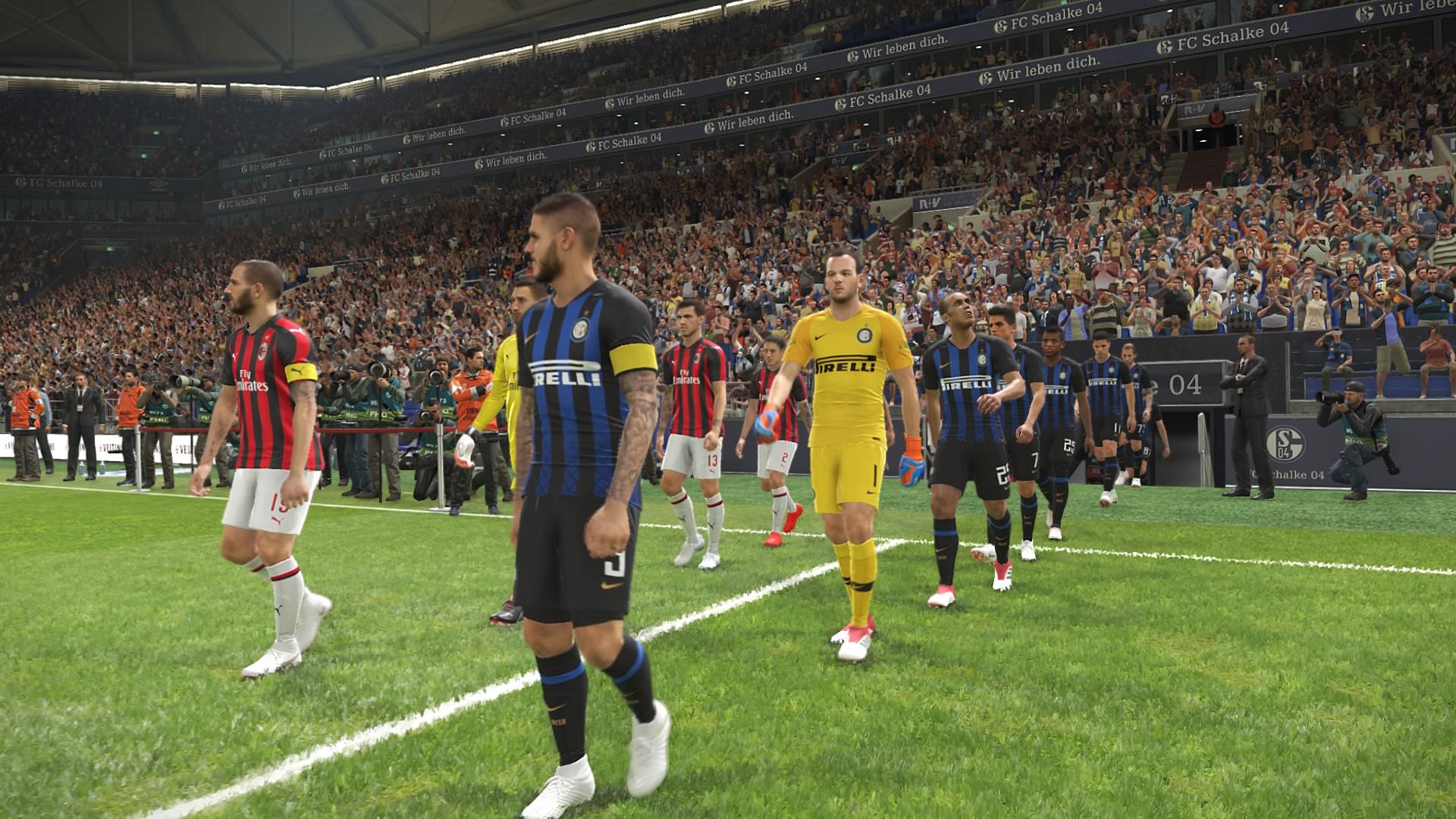 3. Master League is no Different
Once again, the sin of making very little changes strikes again, this time around in the Master League. For instance, if you found any issues involving the Master League the first time around, you're going to be very disappointed knowing that your cries of woe have yet to be heard. It would have been nice to see some more changes to this area of the game, but it looks like we're going to have to wait until the 2020 version of the franchise before we see something new it seems.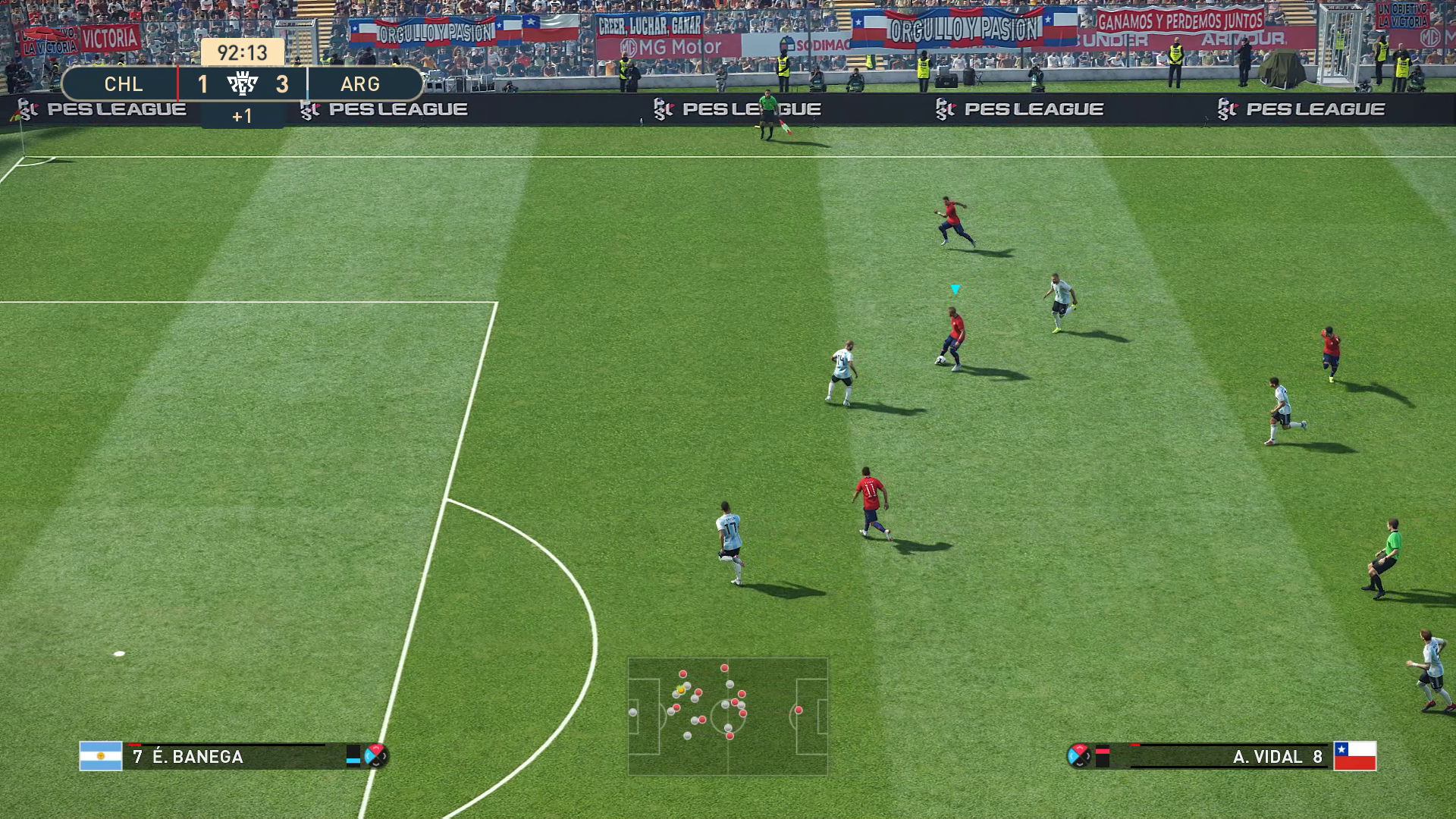 4. Missing 2 Important Leagues
Over the years we've seen PES do its best to beat out its competition FIFA with everything it has to offer, but unfortunately, once again, PES has not got away with all of the licensing deals that they were hoping for. As a result, two of the biggest leagues in the whole game – UEFA Champions League and the Europa League – aren't available in the game and that's a big part of Football history right there. Missing out on such a major part of Football really hurts the game, even more so for fans of the sport and those Leagues respectively.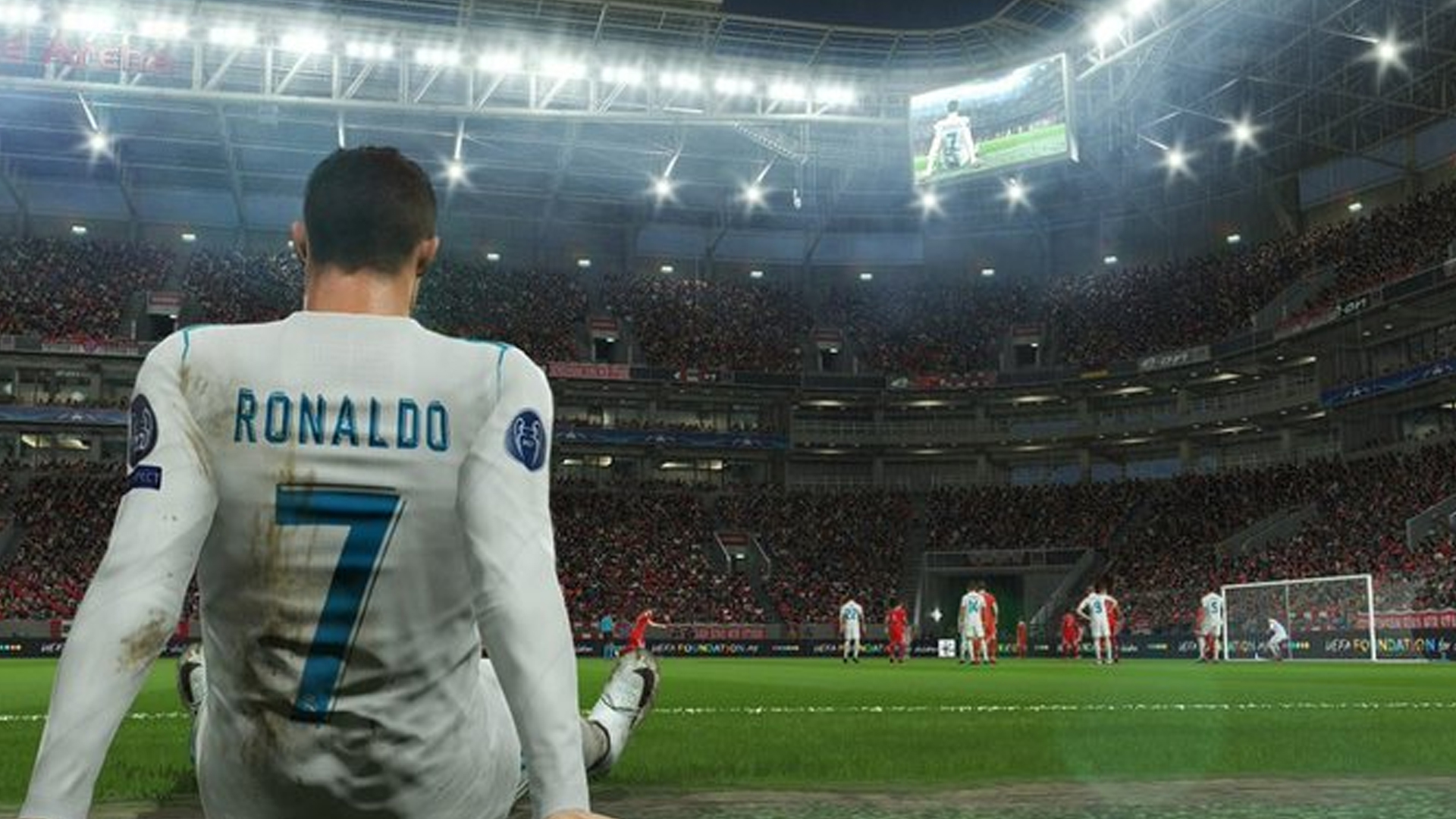 5. Not Enough Variety
PES' counterparts have always been one-up on the game modes and even with the latest iteration in the franchise, that hasn't changed much. PES has always been about pure Football and while that's all well and good for fans of the sport, it'd be nice to have a little change of pace here and there every now again, but with PES 2019 that hasn't fixed that unfortunate nature of the game, sadly.
After the first 5 negatives, it's time to move onto something more positive – the positives of the game!
1. Looks Absolutely Incredible
As is no surprise with the most updated version of a franchise, the game is going to look great, but PES 2019 is on another level. The visuals have all been updated and vastly improved, with many people saying it's the best-looking Football game out on the market right now, with almost no competition. This year it even seems to be beating out FIFA with its visuals and graphics this time around, which isn't an easy feat most of the time.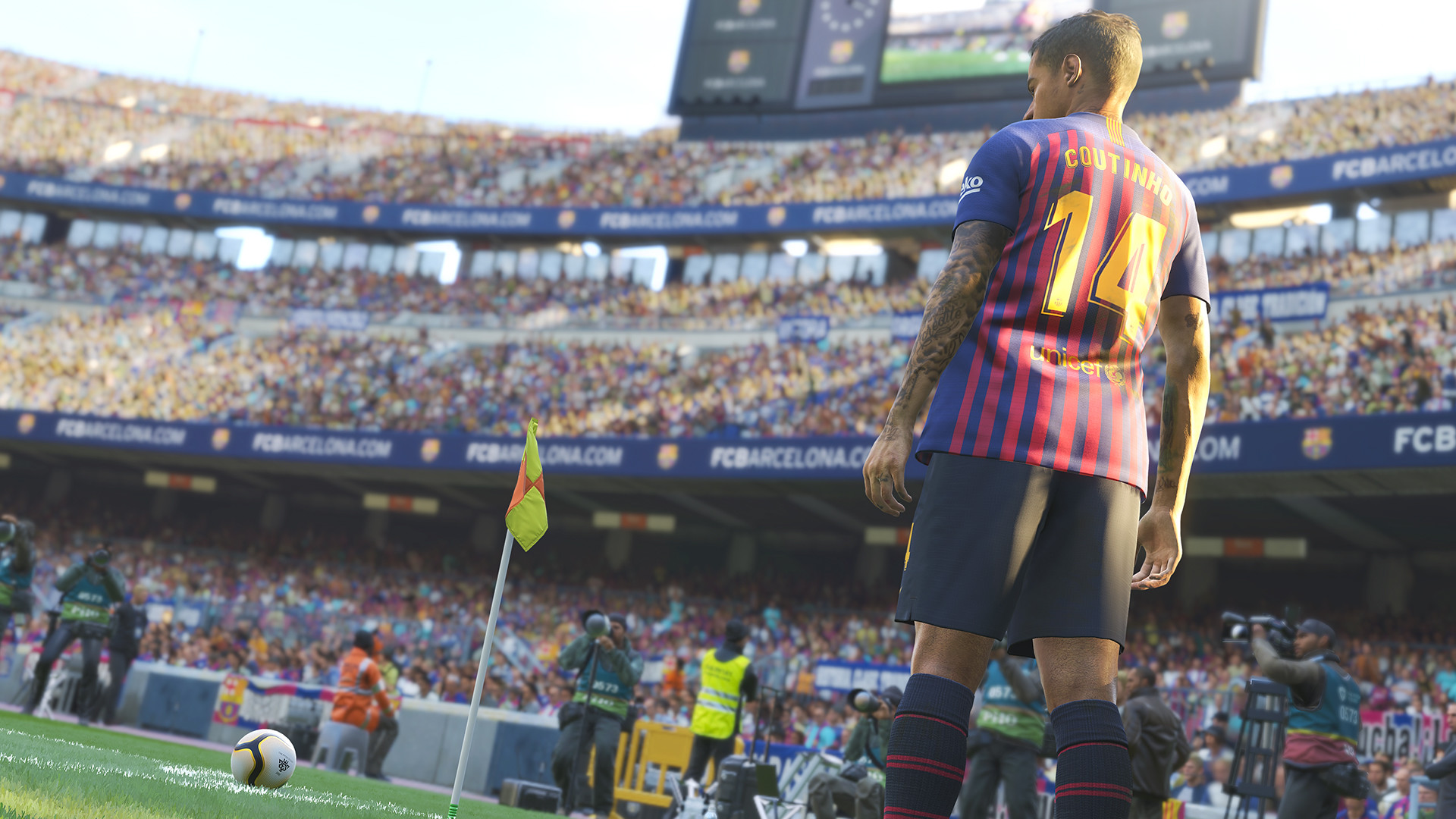 2. Controls Are More Refined
Once again, the controls have been refined and improved over the years, but PES 2019 really takes the cake with this one, as it really has improved the overall feel of the game immensely. Each player feels as if they have some real control behind them this time around and the way the ball feels once it's being kicked around the pitch is unparallel. It's an element of the game that's hard to explain but is definitely a great improvement from some of the previous entries.
3. Updated List of Players
With another year we get another list of players, and PES once again manages to deliver for the most part some of the greatest names in Football. For casual fans of the sport this might not be a big deal but for fans of the game, they're going to love seeing some of the best players right now right there on the pitch in some of the best visuals that the series has seen so far.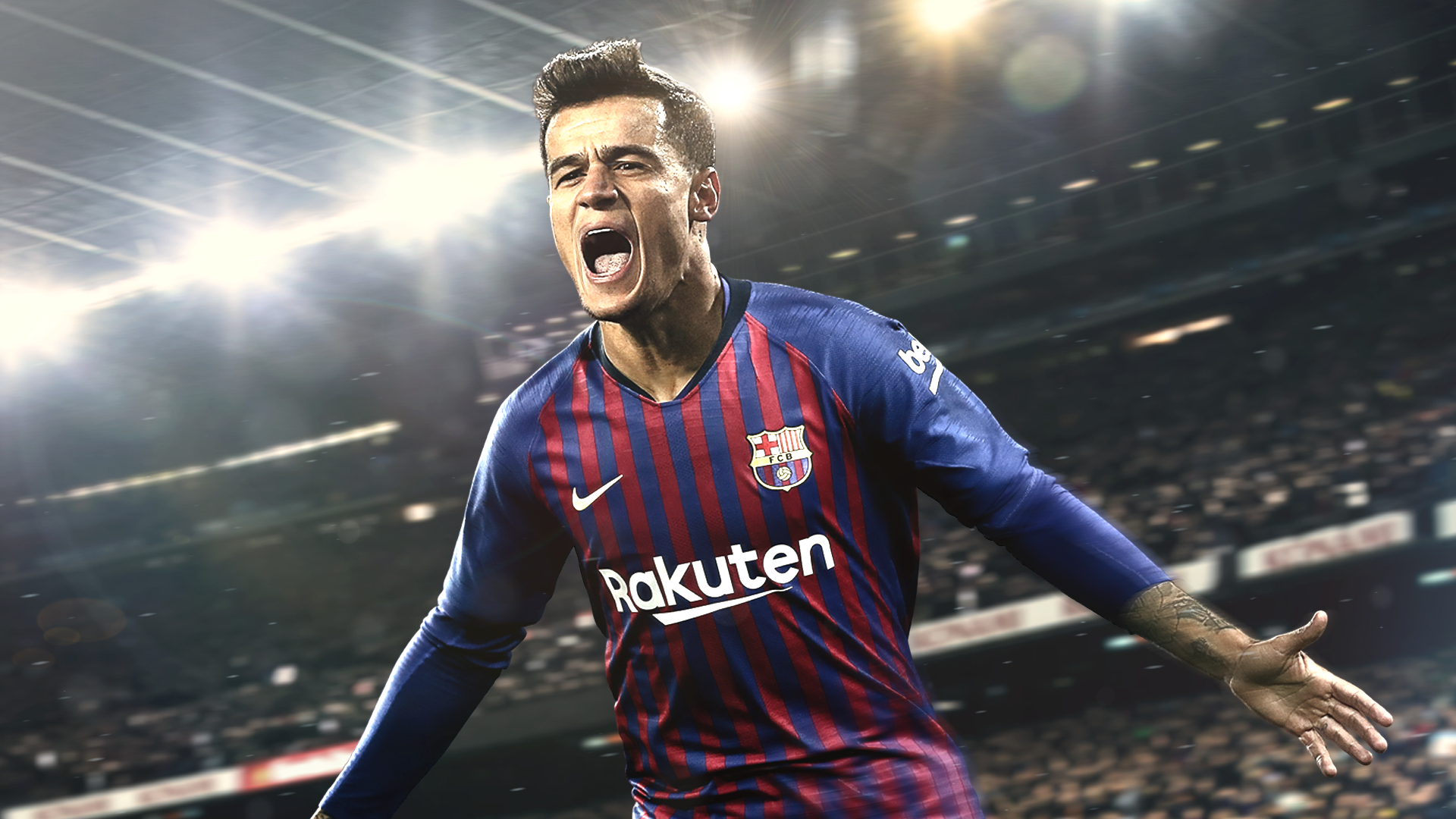 4. Just as Approachable as Ever
A great aspect of this series is just how accessible it is for any type of player. You can either know as much as Football as there is to know or you can barely know what exactly the offside rule is. Despite the clear differences between the two, no matter just how casual or hardcore of a player you are, PES 2019 is just as approachable as ever and it means you can enjoy the game, regardless of your level of knowledge. That's the sort of approach you want from sports games; to not be afraid to learn and play them.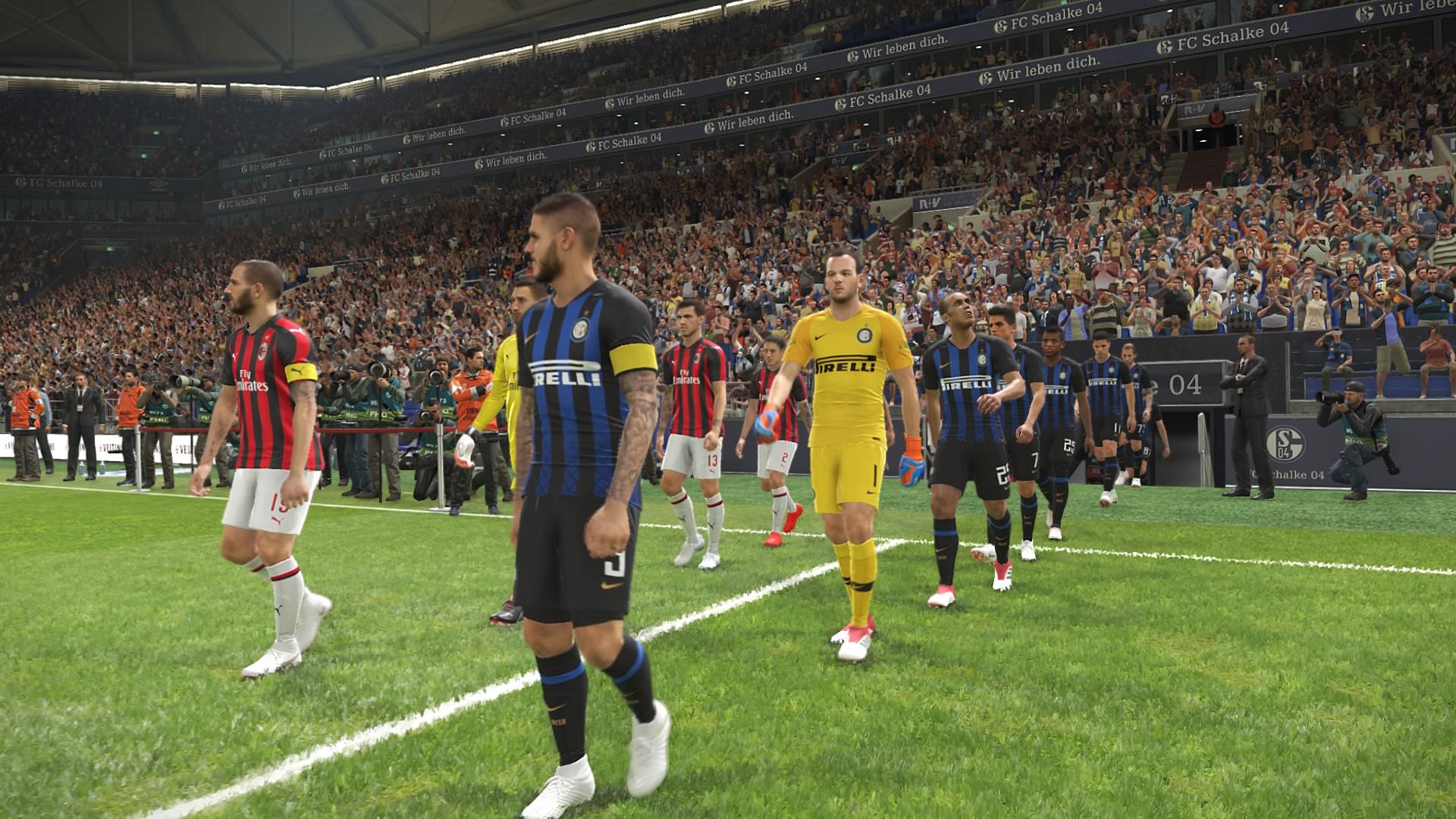 5. Online Has Once Again Been Improved
A known issue for some of the previous PES games were the fact that the online wasn't nearly as stable as it should be. It really did make playing online a complete chore and that's where sports games are meant to shine! Thankfully, though, this time around the online has greatly been improved and makes playing PES an absolute dream online – regardless if you're playing with a complete stranger or a couple of friends.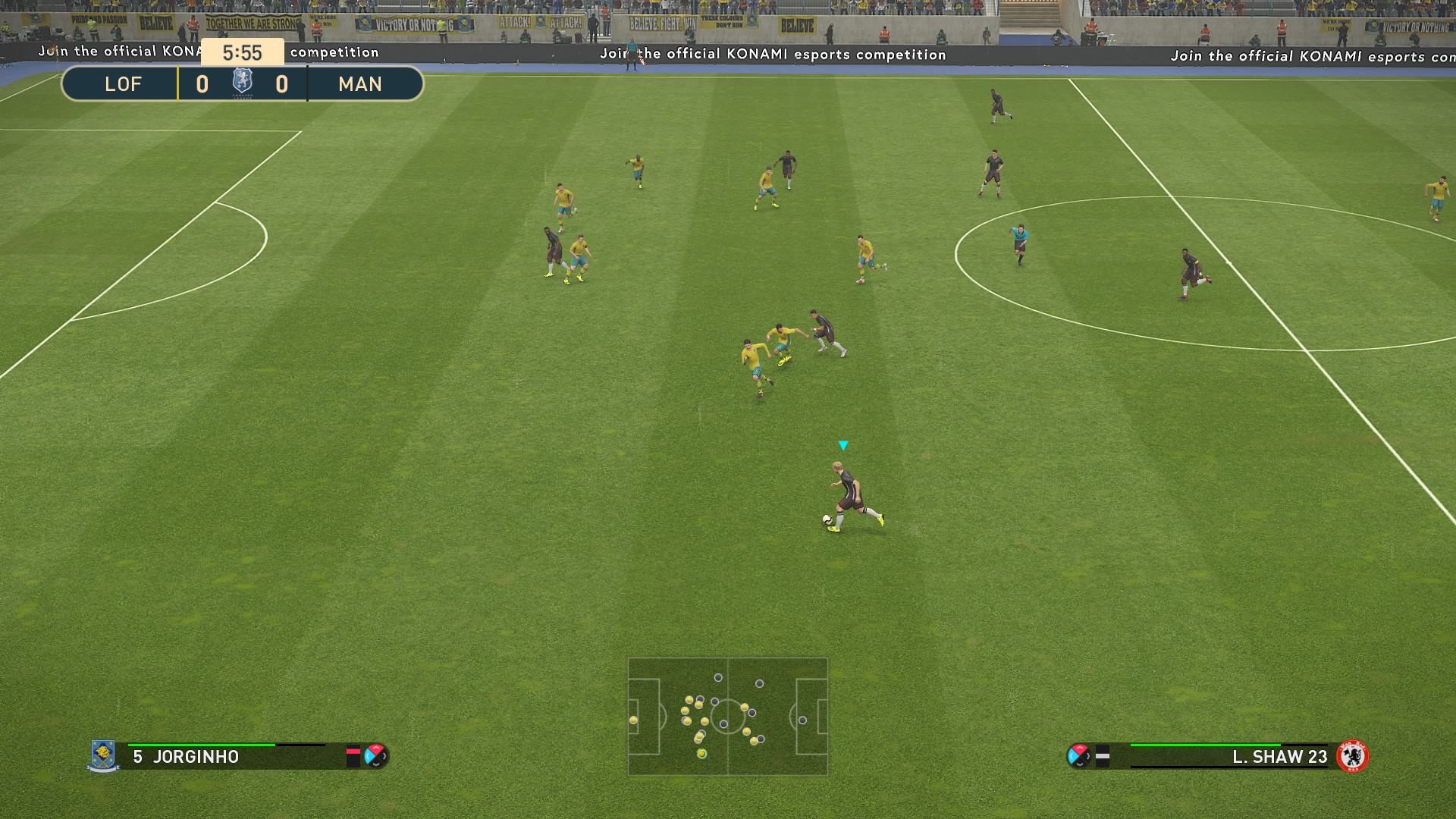 Final View
PES 2019 definitely isn't a perfect Football game, but it's the closest thing the market has right now. FIFA does dominate it somewhat with its licensed Leagues, but the overall gameplay is quite possibly the stronger of the two. For anyone that's looking for a great Football title to pick up, then PES 2019 is definitely your best option as of right!
Comments
comments
Detroit: Become Human – 5 Negatives
Is Detroit: Become Human worth buying?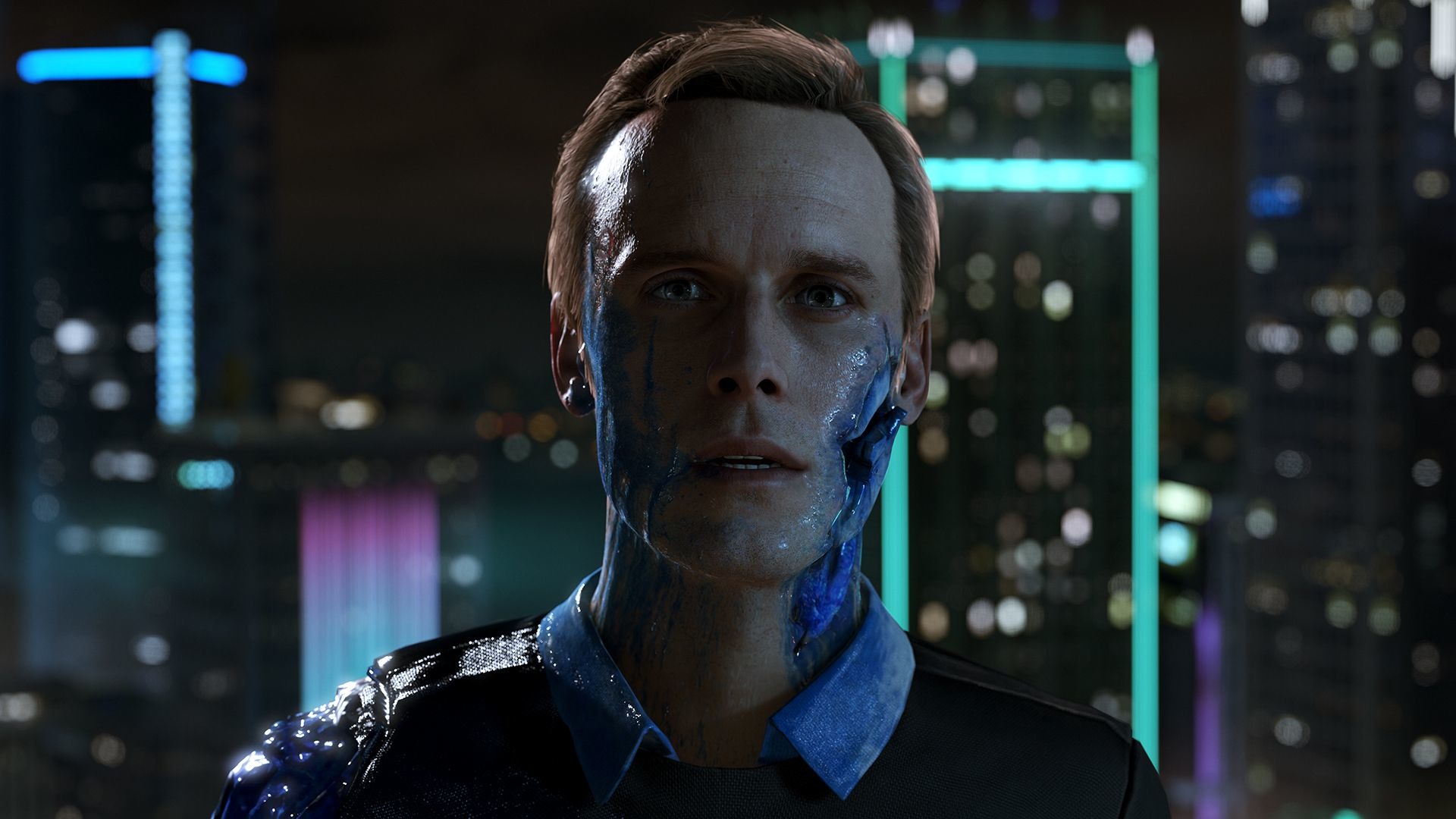 Detroit: Become Human – 5 Negatives
Detroit: Become Human is one of the most interesting and engaging narrative titles that the industry has seen in a while, and while the game raises some interesting questions, the overall experience isn't exactly perfect all the way through. As such, here are 5 of the biggest negatives that Detroit: Become Human just wasn't able to avoid, unfortunately.
1. The Pacing is Off
A key feature of any narrative focused game is the pacing. When pacing is too fast, you can't pay attention to what's going on and the story is all over before you not. When the pacing is too slow, everything happens at a snail's pace and you never get anything done, thus leading to a boring story. While Detroit: Become Human doesn't come across as a boring game, not at all, but the pacing is so up and down at times that it makes it somewhat hard to keep track and carry on at all times of the game.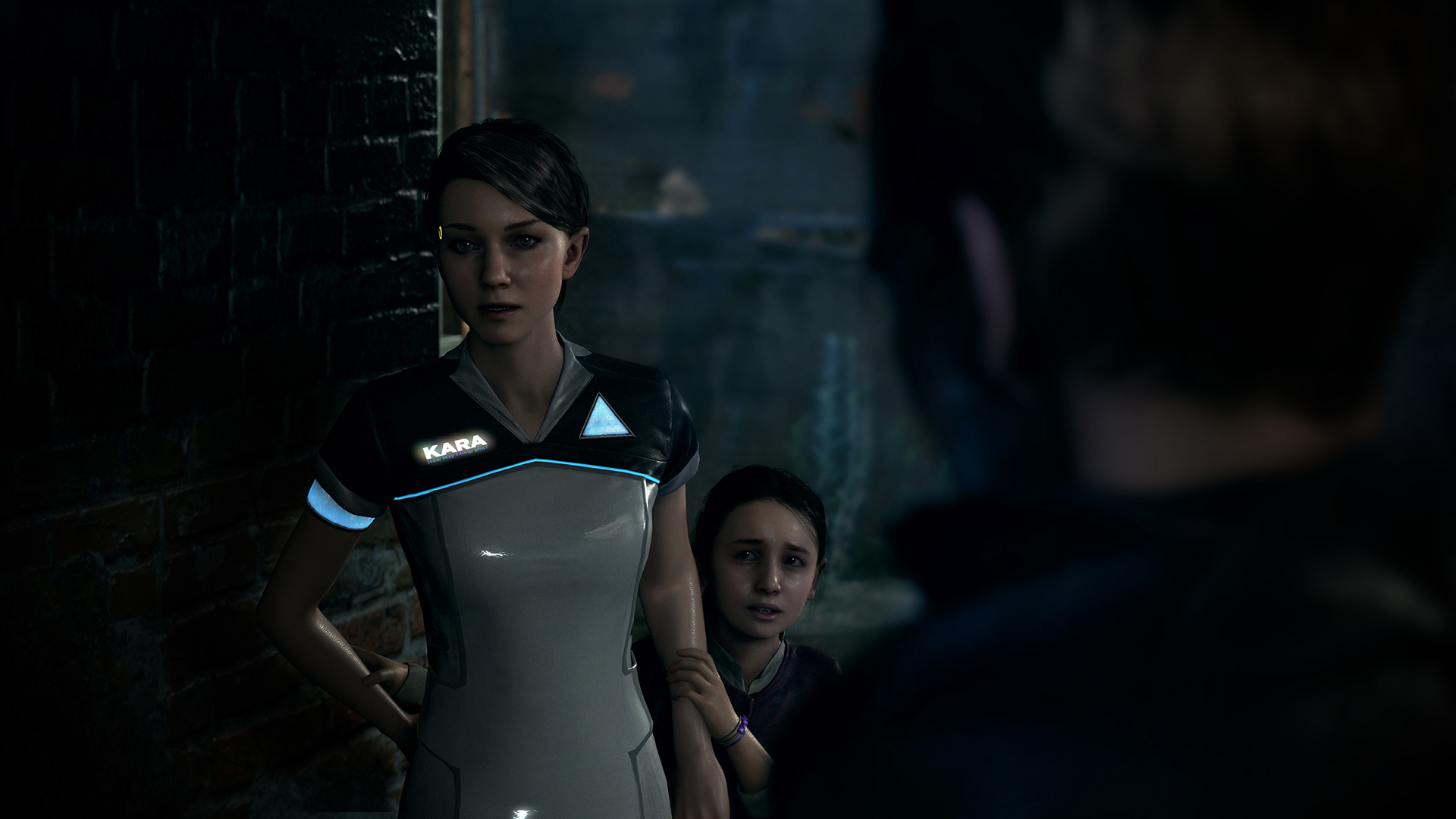 2. Movement is a Pain At Times
When it comes to playing games, there's nothing more infuriating than when your character isn't listening to what you're telling them, whether that's through movement or not and at times, Detroit: Become Human can have very inconsistent controls. Your character just doesn't do as they're told and while it doesn't have a big impact on a lot of the scenes, it just throws the whole feeling of the game off for a few moments and is hopefully going to be something that gets patched soon.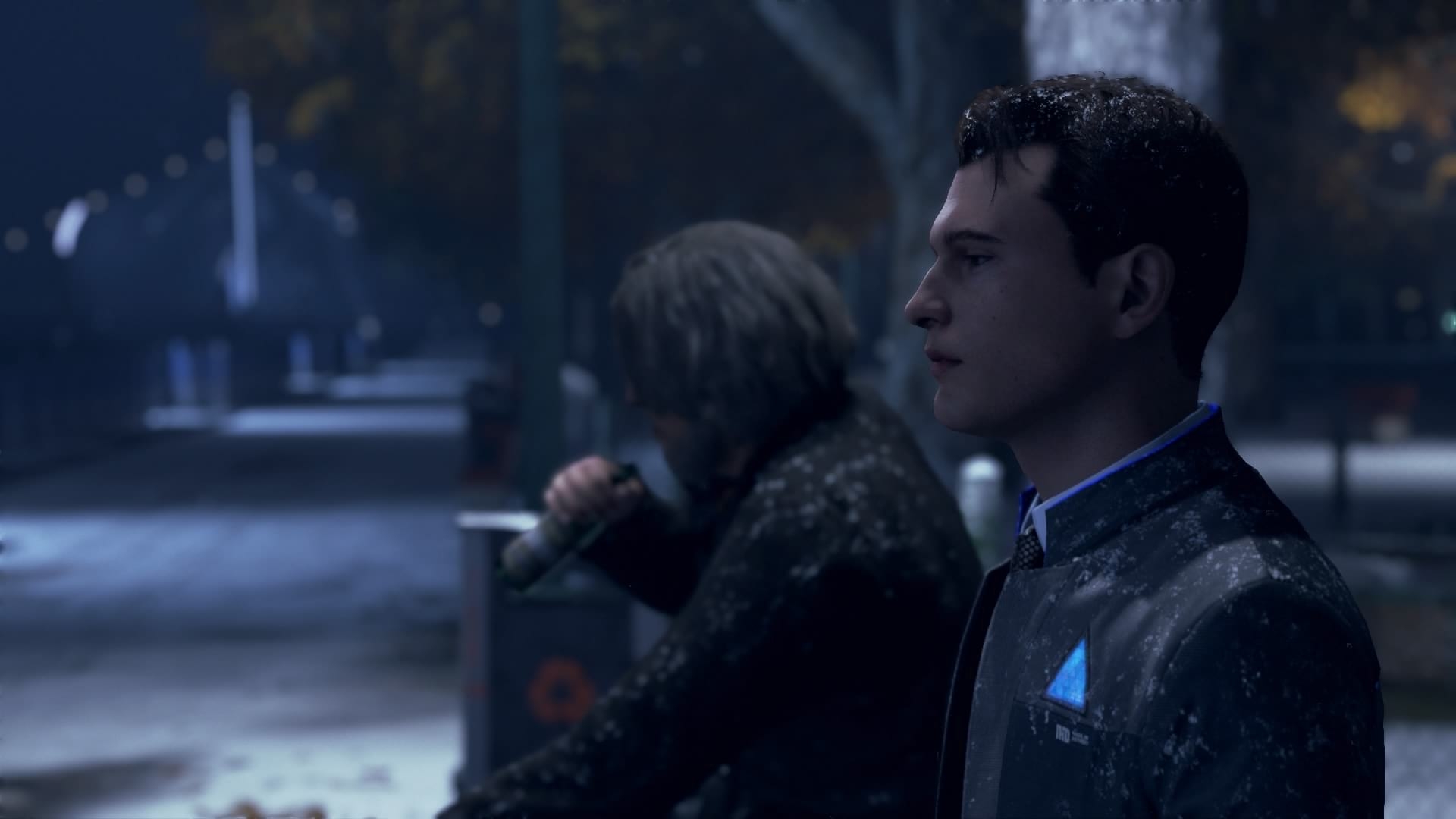 3. Forced to Replay Entire Chapters for Different Choices
A great part about this game is the vast amount of choice you have at any one time, allowing for players to quite literally shape every single event in the game to see just what kind of ending they will receive. So, with a game like this, you're bound to want to play it through more than a couple of times, just to see the kind of changes you can make. Unfortunately, though, if you want to see those changes, you're going to need to force yourself through some of the more repetitive parts of the game and it can really make repeat playthroughs a chore to deal with, which is a real shame if you'd like to see all of your options for the story.
4. Choices Don't Match up with Speech
A problem many games that give the player the option to choose what they say is that they don't always match up to the text preview. When you decide to say one thing it might come out a lot more aggressive than you intended, and if you're trying to play a nice guy all the way through, it can be really frustrating to suddenly have your character scream at someone when at no point you would have agree to it otherwise. Thankfully this doesn't happen too often, but when it does, it makes you detest the system just that little bit more, as with a game like Detroit: Become Human, everything you say is important to the story.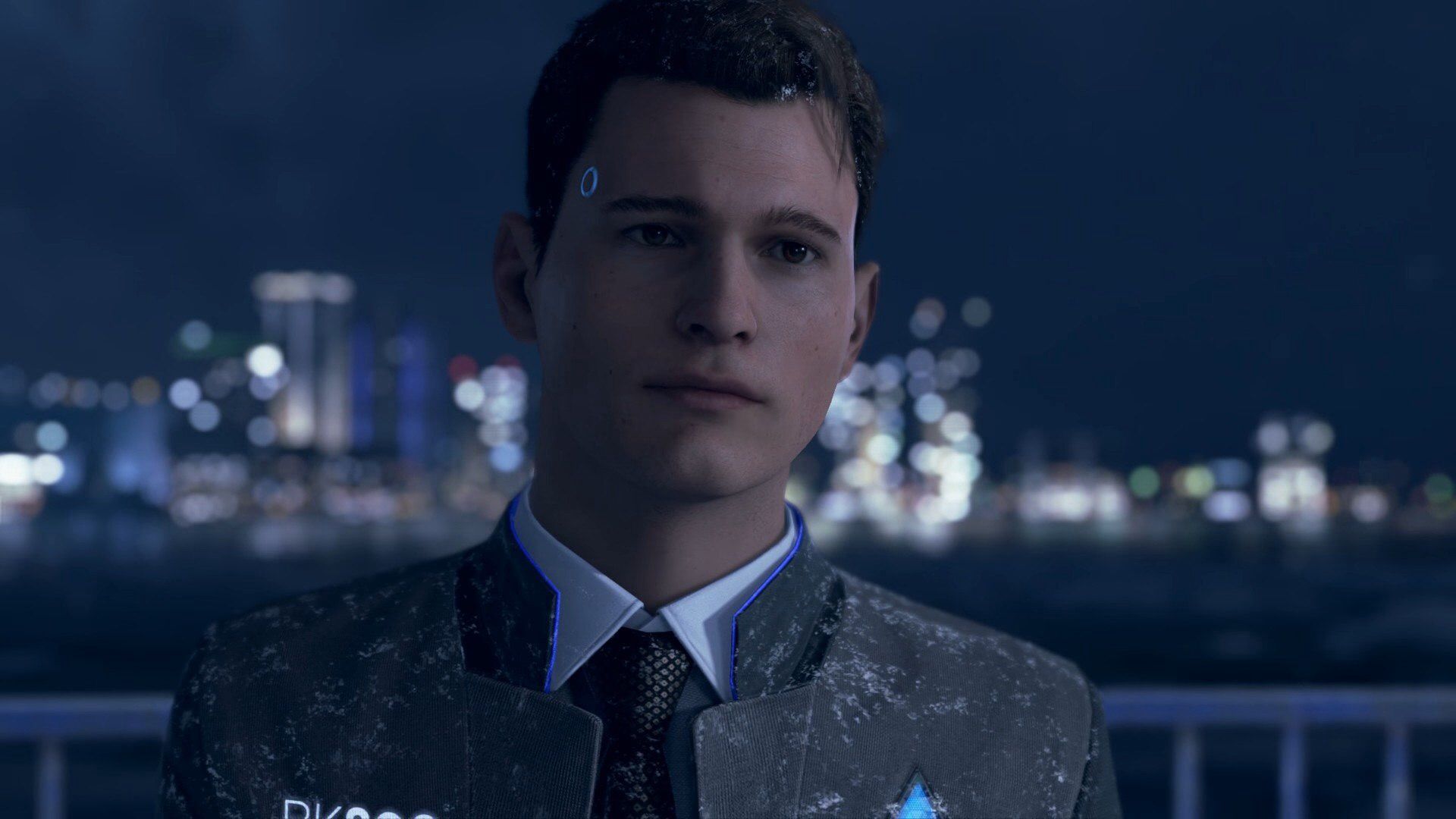 5. Quick-Time Events Quickly Grow Old
QTE's have been a feature in gaming for as long as anybody can remember, but they aren't exactly remembered as being the fondest creation in gaming. With that in mind, players are quickly going to get tired of the QTE's the game regularly throws at you. What makes them even worse is that they aren't particularly easy quick-time events at all times and by messing up those QTE's it can affect the story if you're not too careful, and that's definitely bound to frustrate quickly.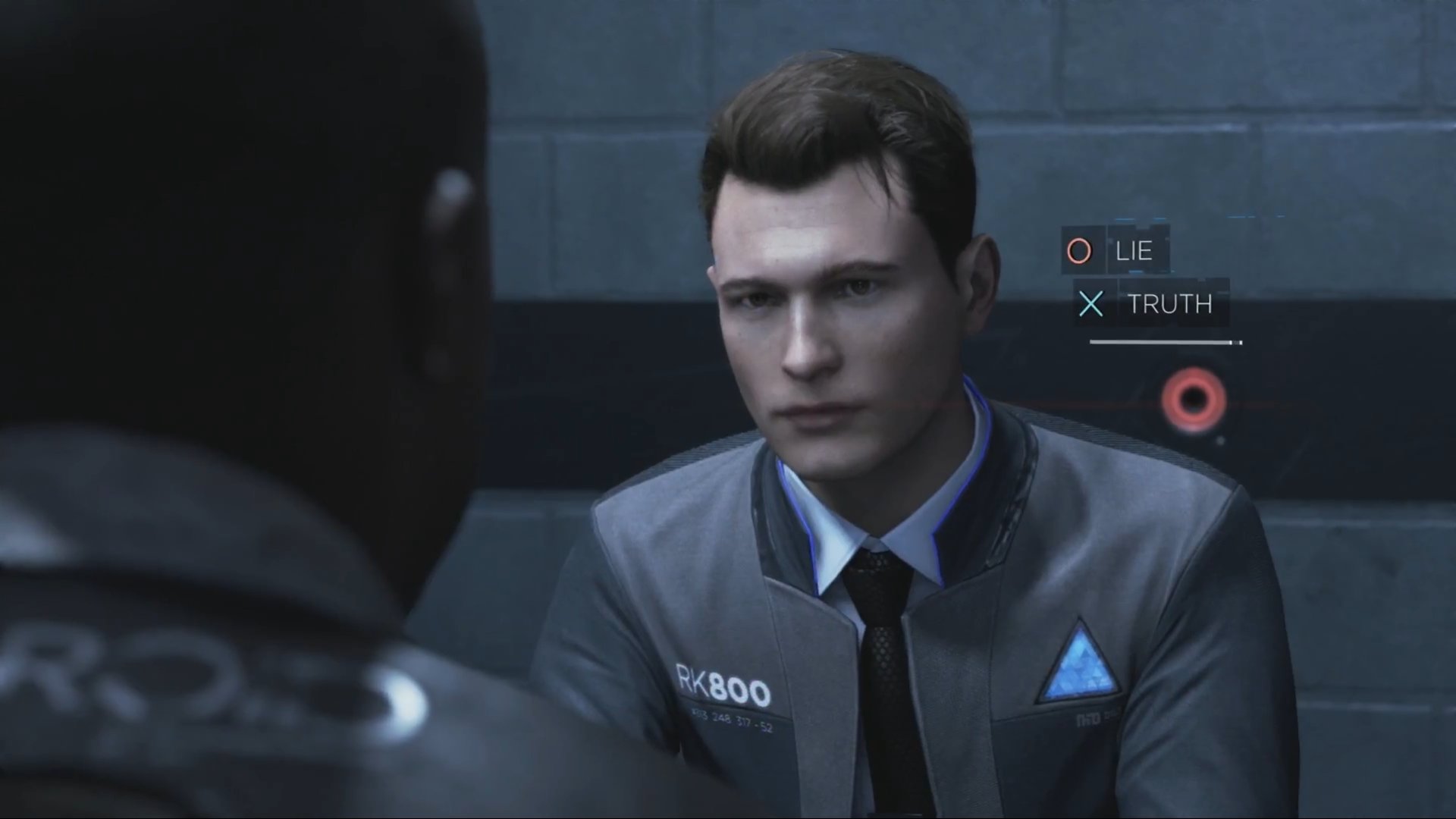 Final Verdict
Overall, Detroit: Become Human has some problems here and there, but that hasn't stopped it from being a great narrative experience that shouldn't be missed out on. For anyone that can look past these small issues, you're bound to enjoy a good story, with some well-written characters.
Comments
comments