Mr. Shifty Review
Mr. Shifty is a brand new game from the developers over at tinyBuild Games that has been released for PC, PS4, Xbox One, and even the Nintendo Switch. Barely 2 weeks old, is the game worth the purchase? Read on to find out!
Gameplay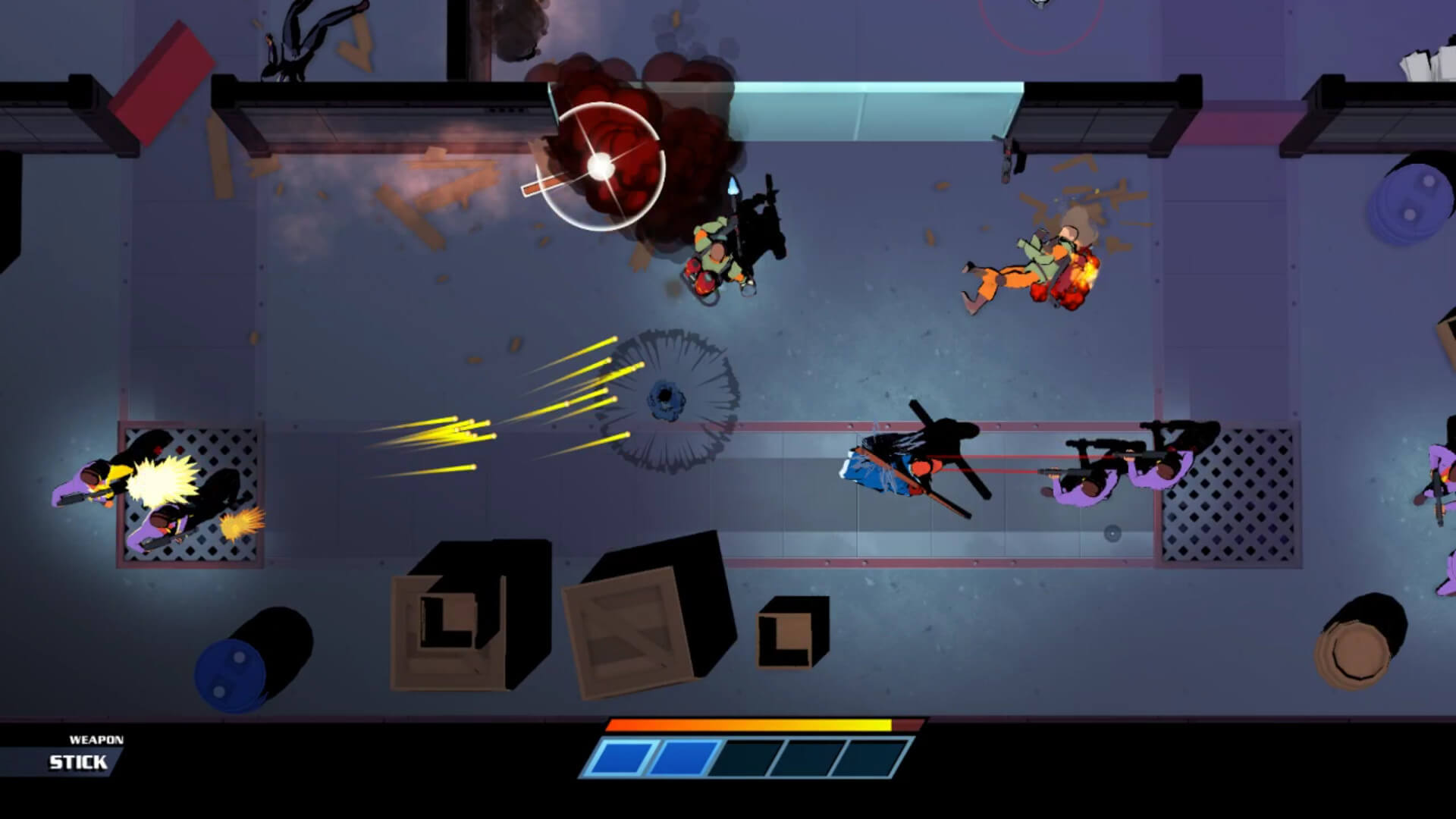 To get straight to the point, Mr. Shifty is a top-down stealth focused title that has you going through a wide variety of different stages, with difficulty ranging from low-to-high depending on how well you're doing throughout the game. The way the game plays, it reminds me a lot of Hotline Miami, except with less murder and blood, and instead plenty of shadows and sneaking. To prevent yourself from getting caught, you've got an ability known as "shift" that allows you to teleport a short-distance that can even traverse through walls – providing you use it correctly. With the use of slow-motion to avoid flying bullets and shift to get out of sticky situations, you'll be making it to the next level of the game without any problems.
Positives
When you play the game for the first time, you're put through the tutorial relatively quickly and after getting through it the first time, you'll quickly come to understand just how fun and easy to pick up the whole system is. It doesn't take any longer than a few short minutes to understand exactly what it is you're meant to be doing and that's part of the charm of the game. Not to mention, as a result of this, when things start to get in a "less-than positive" way and all hell has broken loose, it's when the game really starts to pick up in terms of satisfaction. By the time you're out of the sticky situation, you'll be breathing a small sigh of relief, but at the same time you're going to be pretty proud of yourself for managing to get out of such a difficult scenario with nothing more than your skill.
Negatives
One of the main problems I've found with the game is the occasional frame rate drops at times that really aren't appropriate. In the instance that I'm about to get caught by a guard and need to use my slow-mo to get out of the way safely, if a frame rate drop hits me at that particular moment, the likelihood is that bullet he's about to shoot is going to kill me; leading to both death and frustration before too long. For a stealth game, the enemies are meant to be smart to some degree, but in this game they tend to make decisions that are relatively questionable at times.

Final Verdict
Don't get me wrong, Mr. Shifty does have its fair share of issues here and there, but they get outweighed by the positives almost the entire time. I understand that the frame rate does have some issues, but that's something that can be fixed in a future patch; whereas the gameplay wouldn't – not that it needs to with how good it is. From an overall perspective, the game is a great addition to anyone's gaming library, regardless of the console you decide to purchase it on.
Mr. Shifty Review
[nlog_text_box layout="horizontal"]
If you are seeking the hottest gaming related videos then be sure to check out Urban Gameplay Gaming channel for the latest game related videos.
[nlog_button text="SUBSCRIBE NOW" url="https://www.youtube.com/channel/UCmvatYcLgvTOTsSc1ULKsRA"  fill="true" color="#141414″]
[/nlog_text_box]