NBA Playgrounds Official Roster Revealed – All Confirmed NBA Playgrounds Players So Far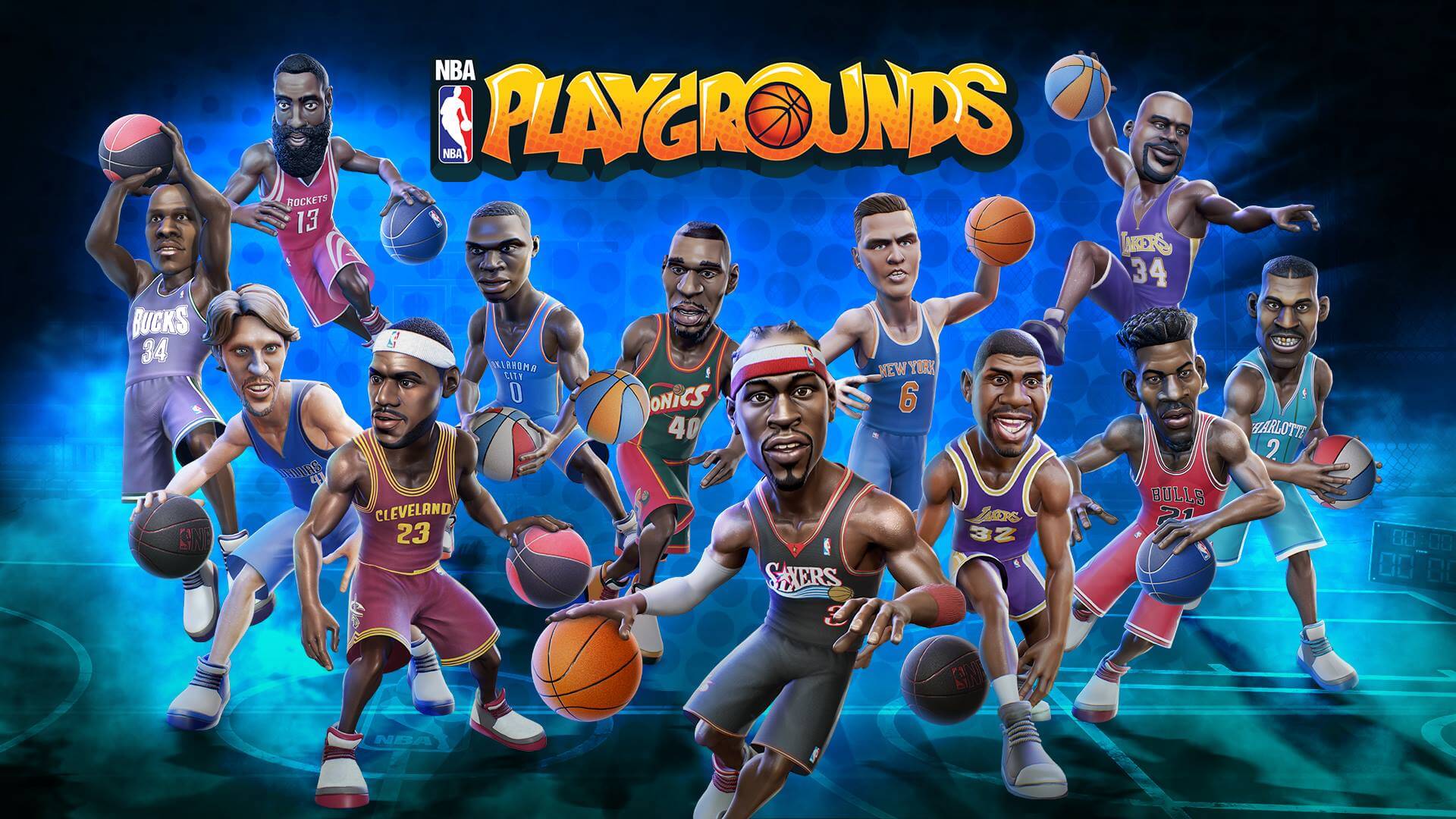 NBA Playgrounds Official Roster Revealed – All Confirmed NBA Playgrounds Players So Far
NBA Playgrounds will include a roster of current superstars such as LeBron James, Stephen Curry, Kyrie Irwing, Kevin Durant plus many more new super stars. NBA Playgrounds also has a massive roster of legendary NBA superstars such as Shaquille O'Neal, Magic Johnson, Allen Iverson, Scottie Pippen plus many more old stool legends. I didn't notice any Michael Jordan or Kobe Bryant in the listing but apparently there is a possibility that there will be a few more additions to the final game.
Full list of confirmed players is towards the bottom of the article
After looking at the roster I must admit that I am more and more excited to play this game as it is feeling more like an official basketball game with proper licensing rather than a fun basketball game with random fictional names. I just like the idea of facing off with the likes of Scottie Pippen, Shaq and Iverson vs LeBron James, Steph Curry and Kevin Durant against each other.
NBA Playgrounds is currently scheduled to release digitally for Xbox One, PS4, Nintendo Switch, and PC during the month of May for $20 or around £16 for us in the UK.
Final Verdict
As I still don't want to over hype the game or get to excited for it I must admit as every single week passes and more updates drop is the more that I feel that this game has the potential and all the qualities to be a very special arcade y NBA basketball game.
Anyway peeps what do you think about confirmed characters on the Roster and all names are in the description so feel free to see which players you can't wait to dunk with. Let me know if you are more impressed by this game as the weeks go by and considering that this is the 3rd video that I have dropped within 2 weeks for this game, goes to show that the hype is slowly building.
[nlog_text_box layout="horizontal"]
If you are seeking the hottest gaming related videos then be sure to check out Urban Gameplay Gaming channel for the latest game related videos.
[nlog_button text="SUBSCRIBE NOW" url="https://www.youtube.com/channel/UCmvatYcLgvTOTsSc1ULKsRA"  fill="true" color="#141414″]
[/nlog_text_box]
NBA Playgrounds Official Roster Revealed – All Confirmed NBA Playgrounds Players So Far
Aaron Gordon
Al Horford
Al Jefferson
Alex English
Allen Iverson
Alonzo Mourning
Andre Drummond
Andrew Wiggins
Anfernee Hardaway
Anthony Davis
Ben McLemore
Ben Simmons
Bill Laimbeer
Bill Russell
Bill Walton
Billy Cunningham
Blake Griffin
Bradley Beal
Brandon Ingram
Brook Lopez
Buddy Hield
CJ McCollum
Carmelo Anthony
Chandler Parsons
Chauncey Billups
Chris Bosh
Chris Mullin
Chris Paul
Chris Webber
Clyde Drexler
Damian Lillard
Danilo Gallinari
Danny Ainge
David Robinson
DeAndre Jordan
DeMar DeRozan
DeMarcus Cousins
DeMarre Carroll
Dell Curry
Derrick Rose
Dikembe Mutombo
Dirk Nowitzki
Dominique Wilkins
Dragan Bender
Draymond Green
Dwight Howard
Dwyane Wade
Elfrid Payton
Emmanuel Mudiay
Enes Kanter
Eric Bledsoe
Evan Turner
Frank Kaminsky
George Gervin
George Hill
George Mikan
Goran Dragic
Gordon Hayward
Grant Hill
Greg Monroe
Hakeem Olajuwon
Harrison Barnes
Hassan Whiteside
Ian Mahinmi
Jabari Parker
Jahlil Okafor
Jakob Poeltl
Jamal Crawford
Jamal Murray
James Harden
James Worthy
Jason Kidd
Jaylen Brown
Jeff Teague
Jeremy Lin
Jimmy Butler
Joel Embiid
John Stockton
John Wall
Jonas Valanciunas
Jordan Clarkson
Jrue Holiday
Karl Anthony Towns
Karl Malone
Kawhi Leonard
Kevin Durant
Kevin Johnson
Kevin Love
Kris Dunn
Kris Humphries
Kristaps Porzingis
Kyle Lowry
Kyrie Irving
LaMarcus Aldridge
Larry Johnson
LeBron James
Luis Scola
Luol Deng
Magic Johnson
Marc Gasol
Marcus Morris
Marcus Smart
Marquese Chriss
Mason Plumlee
Matt Barnes
Maurice Cheeks
Michael Beasley
Michael Kidd-Gilchrist
Mike Conley Jr.
Mitch Richmond
Monta Ellis
Nenê
Nerlens Noel
Nicolas Batum
Nikola Jokic
Nikola Vucevic
Oscar Robertson
Otto Porter Jr.
Patrick Beverley
Patrick Ewing
Pau Gasol
Paul George
Paul Millsap
Paul Westphal
Rajon Rondo
Ray Allen
Reggie Jackson
Ricky Rubio
Robert Parish
Roy Hibbert
Rudy Gay
Rudy Gobert
Russell Westbrook
Scottie Pippen
Shaquille O'Neal
Shawn Kemp
Shawn Marion
Spud Webb
Stephen Curry
Steven Adams
Thon Maker
Tim Hardaway
Trey Burke
Ty Lawson
Tyreke Evans
Victor Oladipo
Vince Carter
Walt Frazier
Willis Reed
Wilt Chamberlain
Zach LaVine
Zach Randolph
Call of Duty 4 Battle Royale Mode Looks Awesome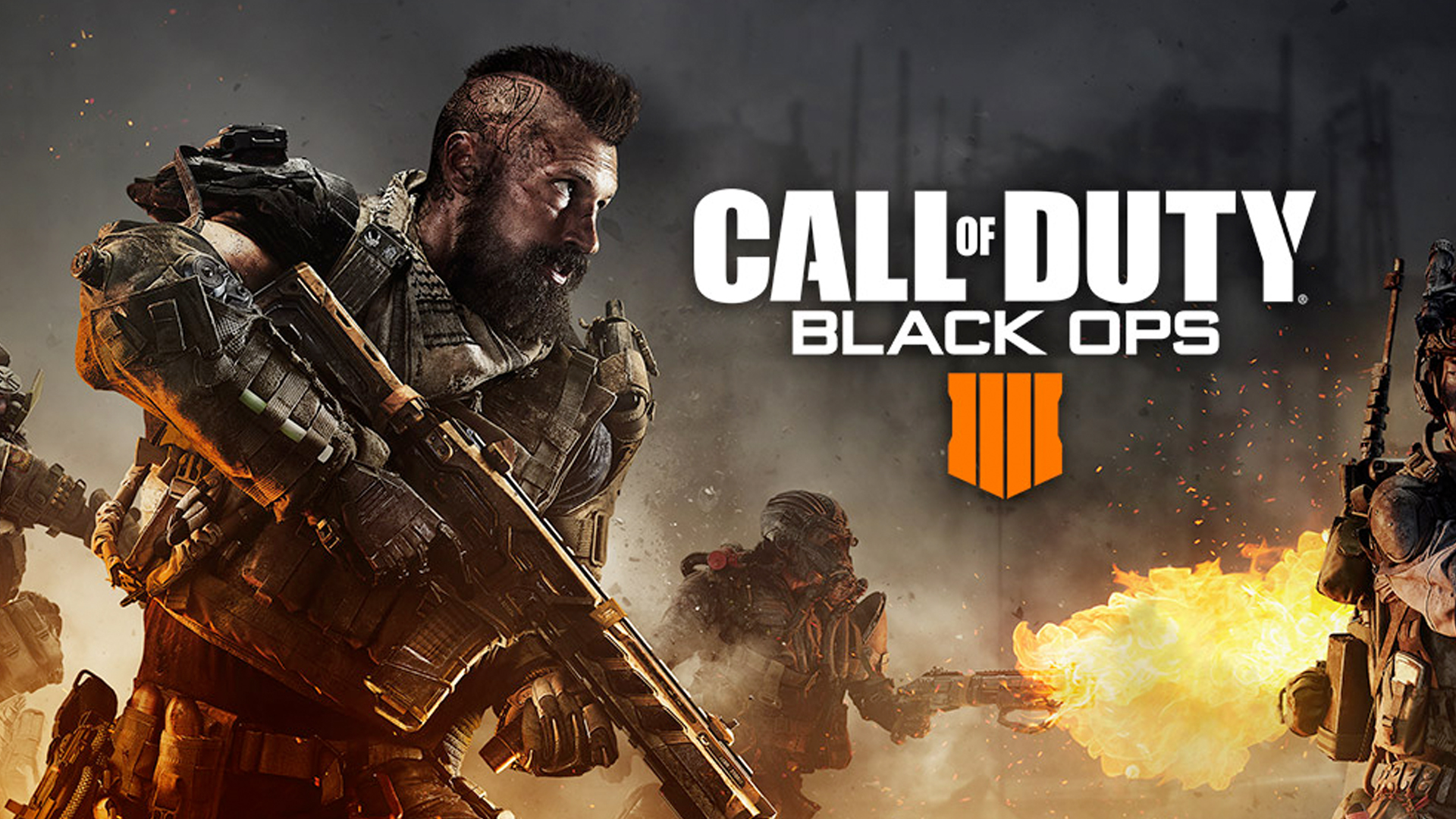 Call of Duty 4 Battle Royale Mode Looks Awesome
I guess COD fans have been going nuts since Activision and Treyarch officially revealed Call of Duty: Black Ops 4 which is the latest entry in the Call of Duty Series.
Whilst I am always a bit hot and cold on Call of Duty Games the latest entry seems to have a lot to talk about and will interest even the gamers who might sit on the fence when it comes to call of duty.
Call of Duty: Black Ops IIII has three distinct modes of play:
• The standard Multiplayer mode but this time around it has been has been revamped to a whole new level, designed to offer more choice, reward more styles of play and create an even more intensely competitive experience. Its without doubt that Multiplayer is when games like COD shine but with some of the details of improvements it shows that this is gonna be as solid as ever.
• Zombies will be another standard mode added to Black Ops 4. But this time around there will be three full zombie experiences from launch. The mode will have a new story and brand new characters with tons of customisations.
• The last distinct mode which I think is what got me looking is the Blackout mode which is basically a brand new battle royal style mode in the black ops universe. I am not surprised that COD have decided to enter the Battle Royale arena and this I am sure will be a solid mode especially the fact that the massive map will feature iconic locations from previous classic black ops maps such as Nuketown and firing Range.
All in all while there is so much information surrounding Black Ops 4 I think that the bottom line is that this game is gonna be awesome. I always say it that I don't by any stretch consider myself a fan of Call of Duty games even though I do respect them and play them from time to time but given the amount of content that is thrown into Black Ops 4 this is a game that I will seriously have to consider picking up this year.
Just as clarity Call of Duty 4 will be due out for PlayStation 4, Xbox One, and PC worldwide on October 12. Pre-orders will include access to a private beta. The PC version will be available exclusively on Battle.net.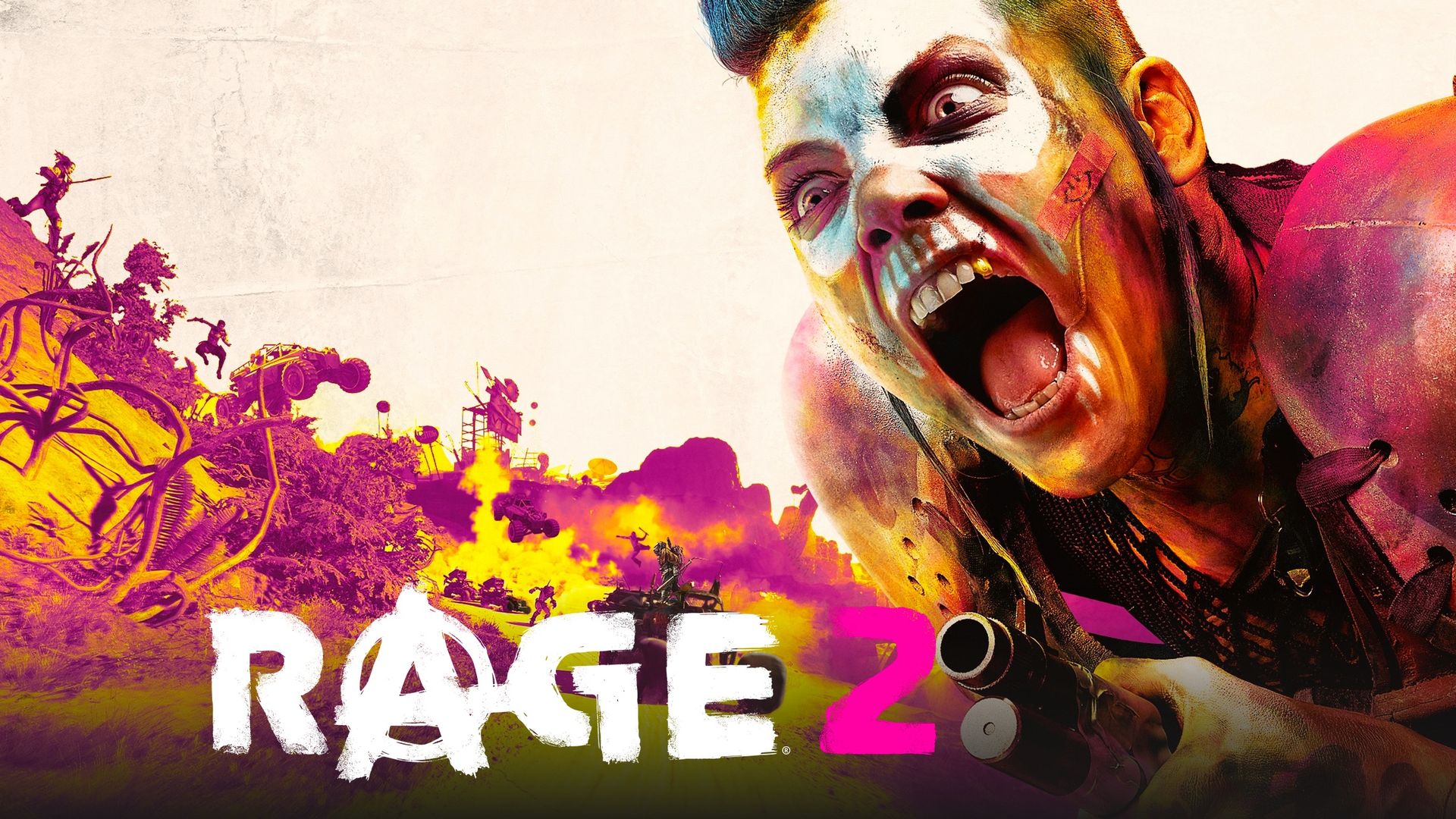 RAGE 2 coming in 2019
With the recent leaks and the recent teaser bethesda have finally given us a look at the gameplay of Rage 2.
The PS4, Xbox One, and PC shooter features jammed packed action, a barrage of guns at your disposal, and for the first time in the series, the game is set in an open world.
In terms of background Rage 2 is set after an asteroid kills 80% of the worlds population and ruthless and bloodthirsty gangs roam the open roads and the tyrannical authority seek to rule with an iron fist.
You take control of walker who is the last ranger of the wasteland and a threat to authorities power. Your character is robbed of his home and left for dead but you must now rage for justice and freedom
There is no official release date for rage 2 as of yet but what we do know is the game is penciled in for a release sometime during the spring of 2019. Bethesda stated we'll see new Rage 2 gameplay at the company's E3 press conference which all eyes will be looking forward to seeing.
Ill be honest I didn't play the first rage game so I wasn't so hyped over the leaks but after watching the latest trailer I think that this is a game worth paying attention to. It looks pretty slick and knowing Bethesda they have a good reputation for putting out solid games so will be interesting to see what the E3 2018 gameplay trailer looks like.
Shenmue 3 Delayed Until 2019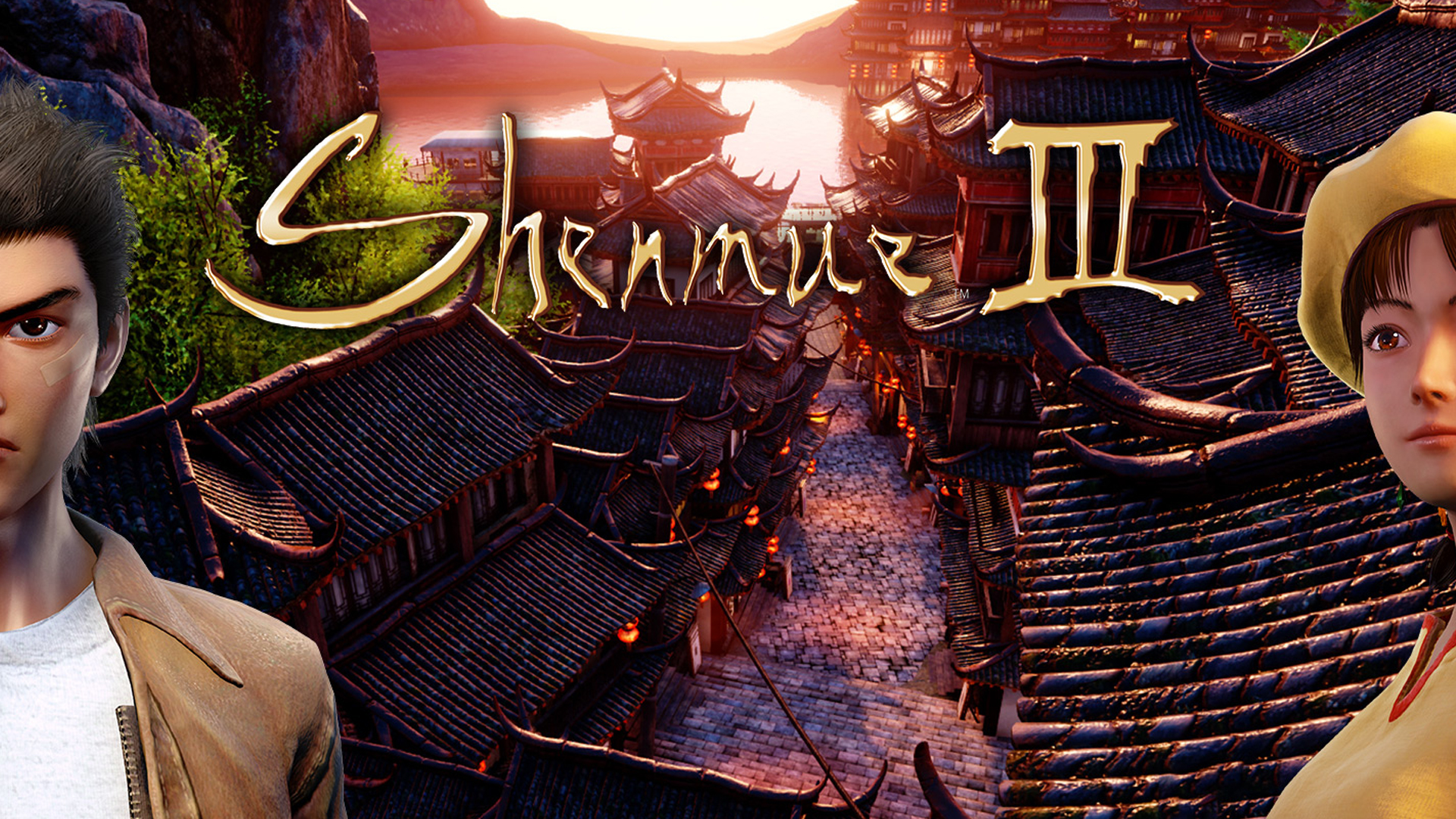 Shenmue 3 Delayed Until 2019
Sad news for Shenmue fans like myself as publisher Deep Silver has announced that the game has now been delayed until 2019.
Deep Silver have stated that "The extra time will be used to polish the quality of the game even further, to the high standards it deserves and release the product in the best possible timeframe."
Ill be honest I am by no way shocked that the game has been delayed and keeping it real outside of the placeholder release date of December 2018 online, with the lack of trailers or promotion deep down I never believed the game was coming out this year.
I am all for a well polished Shenmue 3 as I don't want anything considered sub par or just didn't meet expectations. I have waited so long for the next instalment in the franchise so I can easily wait another year along as the end result is awesome.
To even soften the disappointment that some fans might have with this news, Shenmue I & II collection on PS4, Xbox One, and PC will be dropping in September this year. Sega says the package features "fully scalable screen resolution, choice of modern or classic control schemes, PC graphics options, an updated user interface, and the option to enjoy either the original Japanese or English voice overs." so I am really looking forward to actually play through the first 2 shenmue games again and then will wet my appetite for next year release.