NBA Playgrounds Official Roster Revealed – All Confirmed NBA Playgrounds Players So Far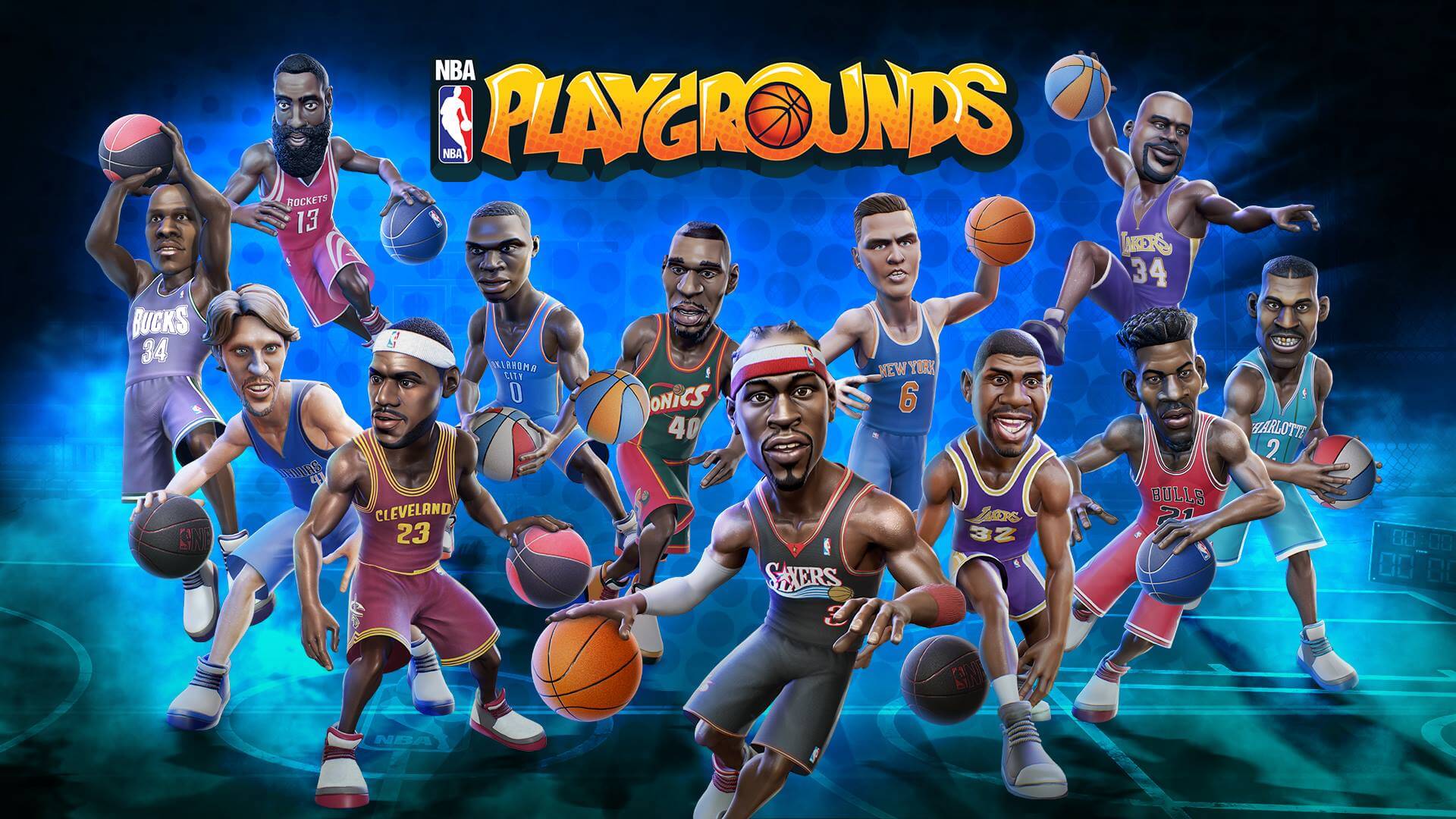 NBA Playgrounds Official Roster Revealed – All Confirmed NBA Playgrounds Players So Far
NBA Playgrounds will include a roster of current superstars such as LeBron James, Stephen Curry, Kyrie Irwing, Kevin Durant plus many more new super stars. NBA Playgrounds also has a massive roster of legendary NBA superstars such as Shaquille O'Neal, Magic Johnson, Allen Iverson, Scottie Pippen plus many more old stool legends. I didn't notice any Michael Jordan or Kobe Bryant in the listing but apparently there is a possibility that there will be a few more additions to the final game.
Full list of confirmed players is towards the bottom of the article
After looking at the roster I must admit that I am more and more excited to play this game as it is feeling more like an official basketball game with proper licensing rather than a fun basketball game with random fictional names. I just like the idea of facing off with the likes of Scottie Pippen, Shaq and Iverson vs LeBron James, Steph Curry and Kevin Durant against each other.
NBA Playgrounds is currently scheduled to release digitally for Xbox One, PS4, Nintendo Switch, and PC during the month of May for $20 or around £16 for us in the UK.
Final Verdict
As I still don't want to over hype the game or get to excited for it I must admit as every single week passes and more updates drop is the more that I feel that this game has the potential and all the qualities to be a very special arcade y NBA basketball game.
Anyway peeps what do you think about confirmed characters on the Roster and all names are in the description so feel free to see which players you can't wait to dunk with. Let me know if you are more impressed by this game as the weeks go by and considering that this is the 3rd video that I have dropped within 2 weeks for this game, goes to show that the hype is slowly building.
[nlog_text_box layout="horizontal"]
If you are seeking the hottest gaming related videos then be sure to check out Urban Gameplay Gaming channel for the latest game related videos.
[nlog_button text="SUBSCRIBE NOW" url="https://www.youtube.com/channel/UCmvatYcLgvTOTsSc1ULKsRA"  fill="true" color="#141414″]
[/nlog_text_box]
NBA Playgrounds Official Roster Revealed – All Confirmed NBA Playgrounds Players So Far
Aaron Gordon
Al Horford
Al Jefferson
Alex English
Allen Iverson
Alonzo Mourning
Andre Drummond
Andrew Wiggins
Anfernee Hardaway
Anthony Davis
Ben McLemore
Ben Simmons
Bill Laimbeer
Bill Russell
Bill Walton
Billy Cunningham
Blake Griffin
Bradley Beal
Brandon Ingram
Brook Lopez
Buddy Hield
CJ McCollum
Carmelo Anthony
Chandler Parsons
Chauncey Billups
Chris Bosh
Chris Mullin
Chris Paul
Chris Webber
Clyde Drexler
Damian Lillard
Danilo Gallinari
Danny Ainge
David Robinson
DeAndre Jordan
DeMar DeRozan
DeMarcus Cousins
DeMarre Carroll
Dell Curry
Derrick Rose
Dikembe Mutombo
Dirk Nowitzki
Dominique Wilkins
Dragan Bender
Draymond Green
Dwight Howard
Dwyane Wade
Elfrid Payton
Emmanuel Mudiay
Enes Kanter
Eric Bledsoe
Evan Turner
Frank Kaminsky
George Gervin
George Hill
George Mikan
Goran Dragic
Gordon Hayward
Grant Hill
Greg Monroe
Hakeem Olajuwon
Harrison Barnes
Hassan Whiteside
Ian Mahinmi
Jabari Parker
Jahlil Okafor
Jakob Poeltl
Jamal Crawford
Jamal Murray
James Harden
James Worthy
Jason Kidd
Jaylen Brown
Jeff Teague
Jeremy Lin
Jimmy Butler
Joel Embiid
John Stockton
John Wall
Jonas Valanciunas
Jordan Clarkson
Jrue Holiday
Karl Anthony Towns
Karl Malone
Kawhi Leonard
Kevin Durant
Kevin Johnson
Kevin Love
Kris Dunn
Kris Humphries
Kristaps Porzingis
Kyle Lowry
Kyrie Irving
LaMarcus Aldridge
Larry Johnson
LeBron James
Luis Scola
Luol Deng
Magic Johnson
Marc Gasol
Marcus Morris
Marcus Smart
Marquese Chriss
Mason Plumlee
Matt Barnes
Maurice Cheeks
Michael Beasley
Michael Kidd-Gilchrist
Mike Conley Jr.
Mitch Richmond
Monta Ellis
Nenê
Nerlens Noel
Nicolas Batum
Nikola Jokic
Nikola Vucevic
Oscar Robertson
Otto Porter Jr.
Patrick Beverley
Patrick Ewing
Pau Gasol
Paul George
Paul Millsap
Paul Westphal
Rajon Rondo
Ray Allen
Reggie Jackson
Ricky Rubio
Robert Parish
Roy Hibbert
Rudy Gay
Rudy Gobert
Russell Westbrook
Scottie Pippen
Shaquille O'Neal
Shawn Kemp
Shawn Marion
Spud Webb
Stephen Curry
Steven Adams
Thon Maker
Tim Hardaway
Trey Burke
Ty Lawson
Tyreke Evans
Victor Oladipo
Vince Carter
Walt Frazier
Willis Reed
Wilt Chamberlain
Zach LaVine
Zach Randolph
Geralt of Rivia coming to SoulCalibur 6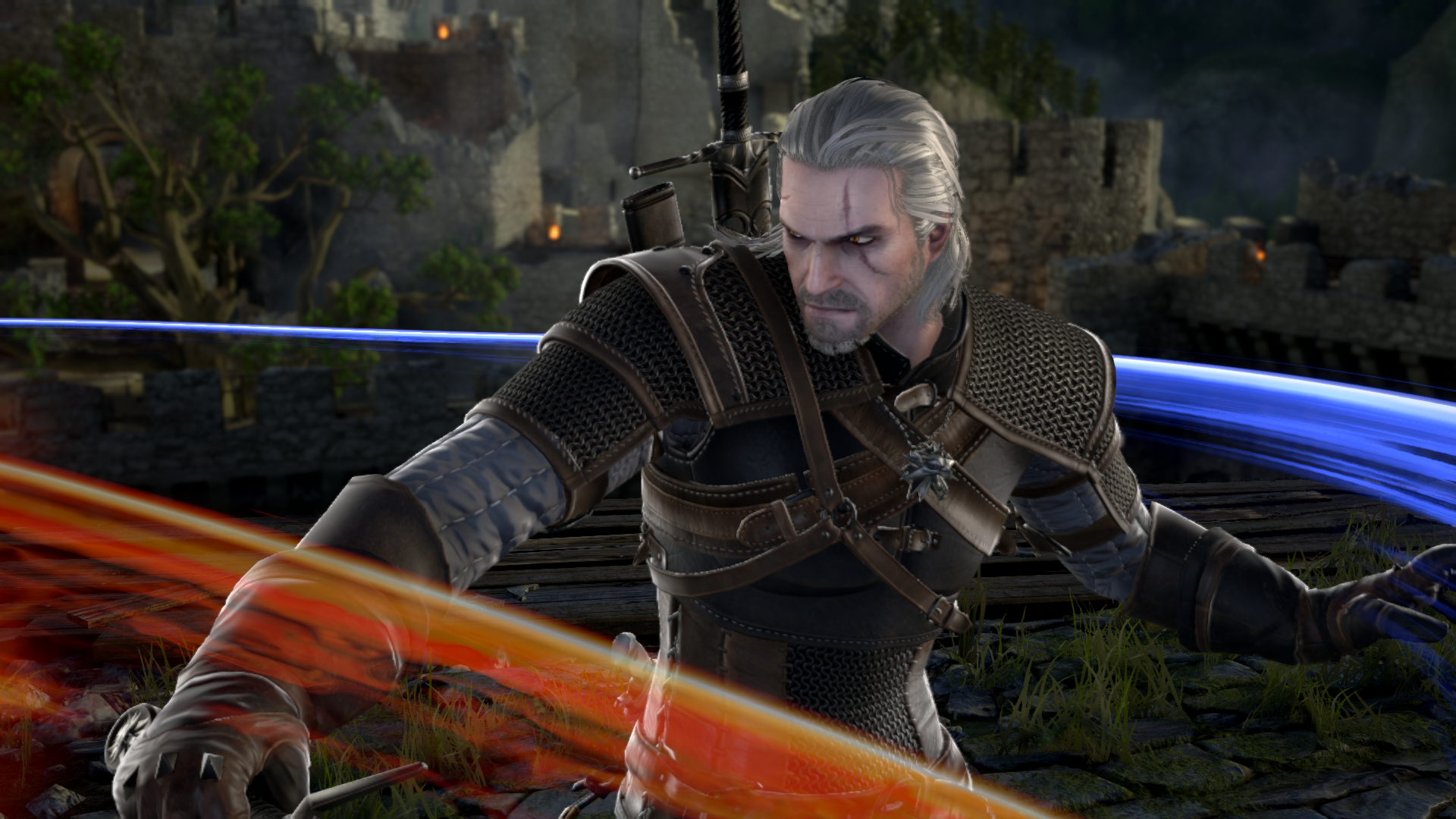 Geralt of Rivia coming to SoulCalibur 6
All I can say the hype continues to get real when it comes to Bandai Namco promoting SoulCalibur 6 as they have confirmed that Geralt of Rivia will be a playable character and in addition, a stage based on The Witcher series, Kaer Morhen, will be available as one of the game's arenas.
For those who dont know Geralt is from the game Witcher 3 and whilst that is a RPG game for SoulCalibur 6 he will keep his "signature fighting style" in his transition from the open-world RPG to now the fighting game. He'll be able to utilize a "combination of swordplay, ability-enhancing potions, and combat magic." In addition to having the character, his English voice actor, and his signature stage–based on the Witchers' training ground–there will also be the "iconic" music track from the series, Hunt or be Hunted.
Overall I have to take my hat of to the team behind SoulCalibur as the line up is starting to look pretty sweet with the current confirmed characters and I am sure that within the next couple of months plenty more would have been confirmed. with regards to the latest character reveal I think that Geralt is a really good fit for the SoulCalibur series and from the look of the trailer he is gonna be a top draw with the variety of cool moves
Anyway peeps as always a very quick update what do you make of the latest character reveal for SoulCalibur 6 and is this gonna be a game on your radar this year.
SNK HEROINES: Tag Team Frenzy Nakoruru Gameplay Trailer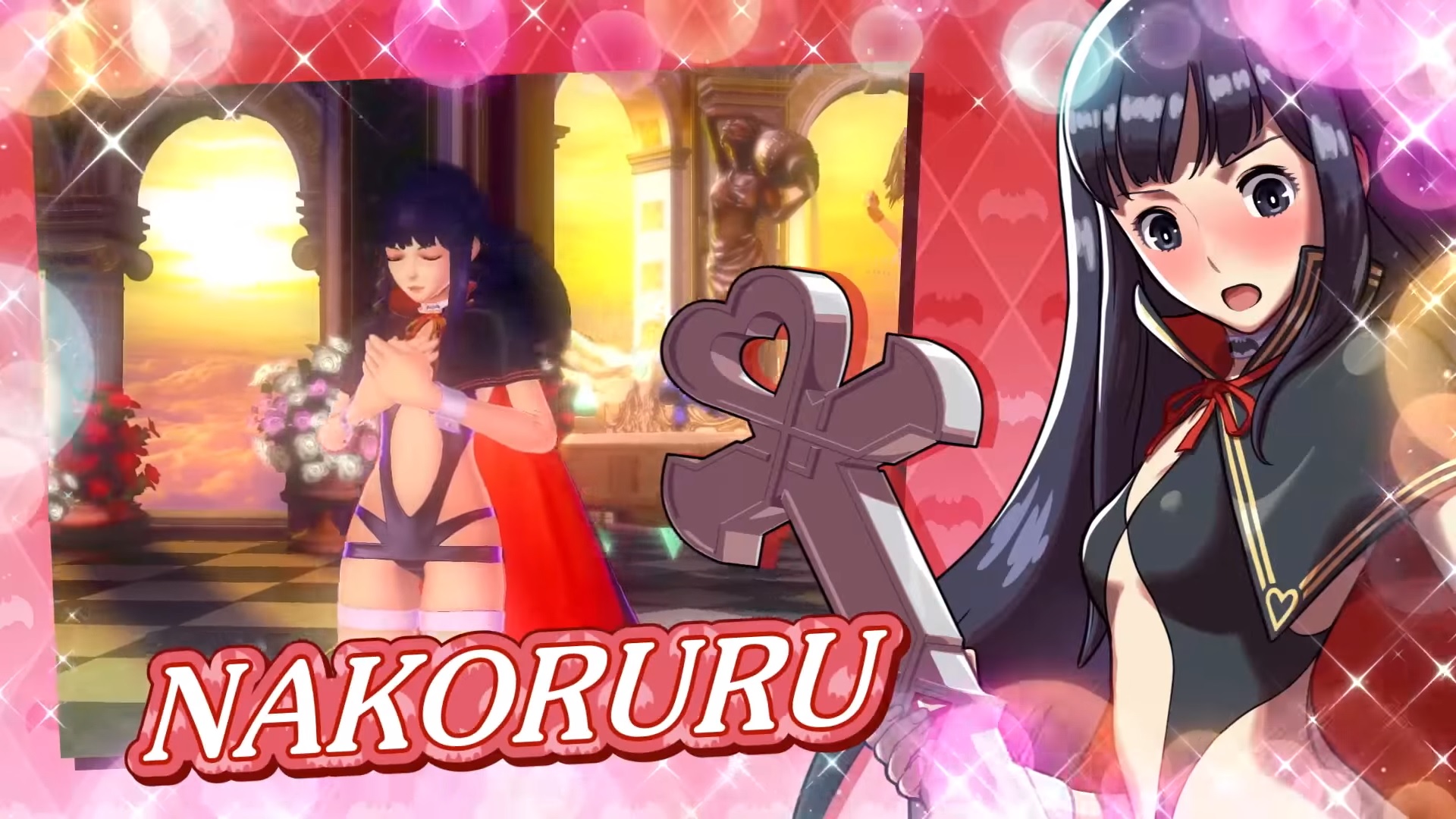 SNK HEROINES: Tag Team Frenzy Nakoruru Gameplay Trailer
You for those who looking forward to the release of SNK Heroines: Tag Team Frenzy in 2018 we have been treated to a brand new trailer which showing off a character debuting in SNK Heroines: Tag Team Frenzy.
The confirmed character is Nakoruru who Originally appeared in the arcade-classic Samurai Shodown back in 1993, this defender of nature most recently appeared as part of the Another World Team in 2016's The King of Fighters XIV. With her lightning-quick attacks and loyal bird companion, Mamahama, she is looking to bring her brand of 18th century beatdown in SNK Heroines: Tag Team Frenzy!
Looking at the trailer she looks like a right handful and certainly adding to the hype and anticipation for the release of SNK Heroines: Tag Team Frenzy which is due to release worldwide this summer for PS4and Nintendo Switch.
Overall since seeing the first reveal trailer for this game has certainly got me pumped for this game. I am a massive fan of the fighting game genre and been playing Street Fighter 5 and Dragon Ball Fighterz which are both awesome 2018 releases and even 2017 we saw a few massive games such as Injustice 2 and even Tekken 7 add to the fighting game genre so I feel there is certainly room for a game like SNK Heroines to continue the momentum of exciting fighting games to hit our shelves.
Yakuza 6 Minigames Trailer Shows Virtua Fighter 5
Yakuza 6 Minigames Trailer Shows Virtua Fighter 5
You 2018 is gearing up to be a great year and as part as my 5 most anticipated games for 2018 Yakuza 6 Song of Life is among my must own games for this year. Those who played any yakuza game before will know that the game is jammed pack with content and mini games is certainly one of the features that keeps the longevity of the game pumping.
SEGA has dropped a Yakuza 6 Minigames trailer showing off what mini games we can expect to be playing in Yakuza 6.
There are loads of activities to get sidetracked by With karaoke, batting cages, Mahjong, darts, hostess clubs, a cat cafe, and arcade games such as Virtua Fighter 5: Final Showdown and not forgetting the fun and additive Puyo Puyo.
Its no secret that I love the yakuza series with recently finally finishing Zero and playing Yakuza Kiwami so I literally can't wait to get my hands on Yakuza 6. I even went to the extent of pre ordering the special edition as this is a game that I feel will be easily in my top 5 games of 2018 by the end of the year.
Yakuza 6: Song of Life is available now in Japan, and will be coming to North America and Europe on March 20th for PS4 so really not long for us in the west to wait.