Nintendo Switch Adds First Classic Nintendo Game Mario Bros
Yo whilst we are still in wait of the virtual console to hit the nintendo switch so we can atlas get to reminisce on some old stool games, nintendo have confirmed in the meantime that we will have to make do with ports of classic arcade games to the Switch for the meanwhile.
Mario Bros. which is the first classic game available to download has officially kicked off ay which will help kick off Nintendo's newly announced line of Arcade Archives titles.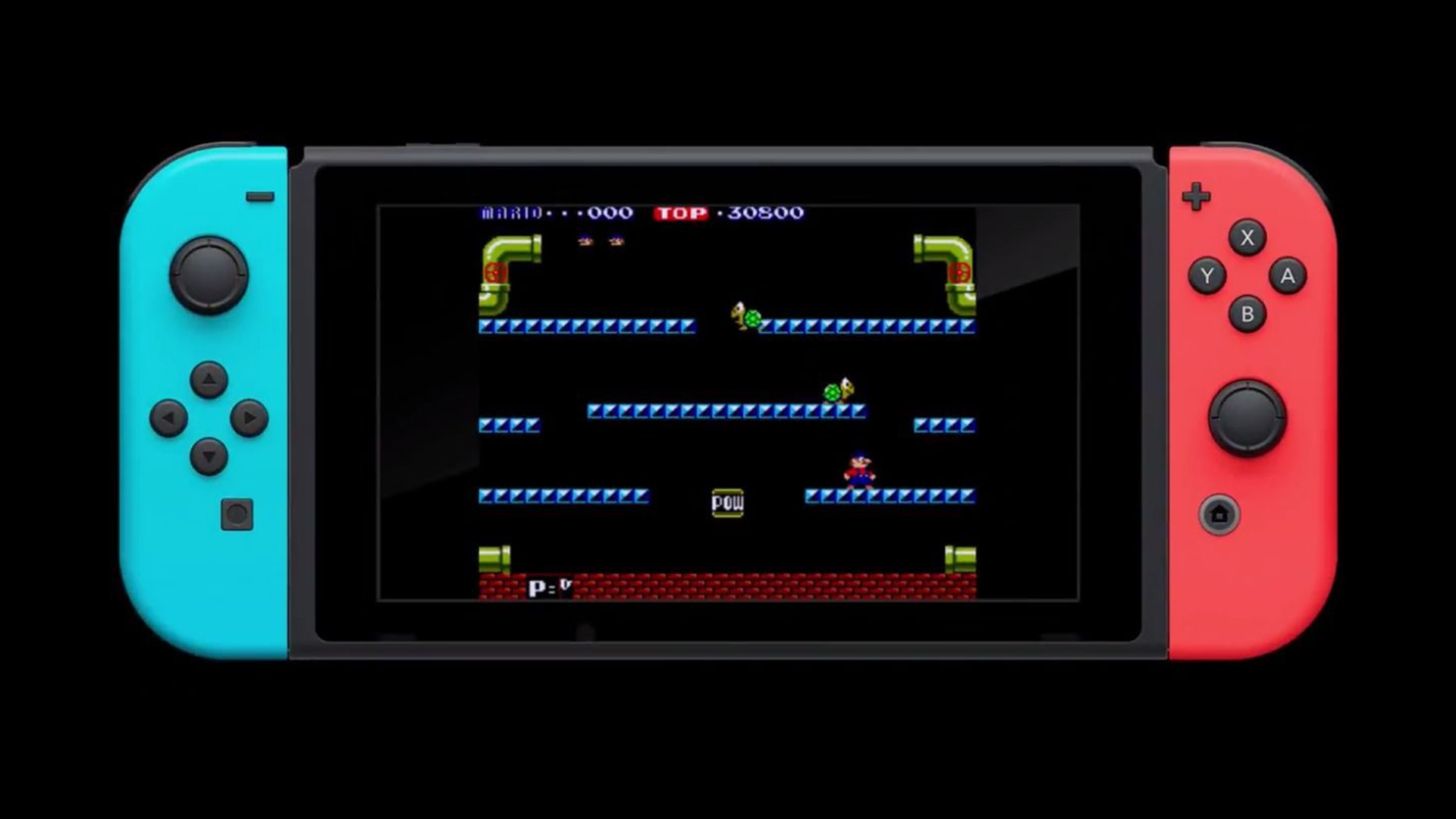 For those who are not so familiar with this Mario entry, Mario Bros. is basically an arcade platformer released by Nintendo back in 1983.
Up to two players can compete or cooperate with each other as Mario and Luigi, guiding the plumbers around a single screen and defeating enemies as they emerge from pipes. Whats cool is that the Nintendo Switch version allows two players to play together using a single Joy-Con each.
In terms of price Mario Bros. retails for $8/£6.29.
With regards to the other Arcade Archives games for Switch we will be getting Vs. Super Mario Bros., Vs. Balloon Fight, Vs. Ice Climber, Vs. Pinball, and Vs. Clu Clu Land. We currently don't know the release dates or prices of the other games but I guess its a good look that we will be able to relive some of these arcade classics.