October 2017 Free PlayStation Plus Games
Metal Gear Solid V The Phantom Pain makes entry to October 2017 Free PlayStation Plus Games Lineup
October 2017 Free PlayStation Plus Games
For all the PlayStation fans out there we have finally got the full reveal of October 2017 Free PlayStation Plus Games and they pretty much seem to be all the games that was revealed in the mix up for the September free games that was then corrected but I will go over them all again as lats month I was under the impression that North America was getting most of these titles.
Amnesia Collection – PS4 October 2017 Free PlayStation Plus Games
First up is the Amnesia Collection and will be available to the PS4 owners with that PS Plus membership. The collection contains three Amnesia titles: The Dark Descent, A Machine For Pigs, and Justine. It goes without saying that this is a horror game which proves a real authentic horror experience creating tense and nail biting moments throughout your journey. Now the people who follow the channel will know that I don't really indulge to deeply with horror games but this game does appear to be really interesting and whilst I won't be playing the game as soon as its available to download I will still add this to the library.
HUE – PS4 October 2017 Free PlayStation Plus Games
HUE is next up on the ps plus list for October and this will be available on both the PS4 and PS VITA.
HUE is a puzzle-platformer through which you alter the world by changing its background color. You explore a dangerous grey land, unearthing colored fragments on a journey to find your missing mother. As obstacles match the background, they disappear, creating new puzzles full of peril, mystery, and colors unseen. As I said last month this game seems to be very interesting and a game that I would actually like to try out as I love the visual art style and just the general concept behind the game.
Metal Gear Solid V: The Phantom Pain PS4 October 2017 Free PlayStation Plus Games
Probably one of the biggest games I seen hit the ps plus list in quite some time is Metal Gear Solid V: The Phantom Pain. Now this is a title that those who never got a chance to pick up or own the game physically will be a must to add to your collection digitally. To my knowledge this was the first time that we experienced true open world gameplay within the METAL GEAR franchise and it was such a phenomenal experience. I won the game physically and it would be unthinkable of me not grabbing the digital version of this game. hats off to Sony for adding this game to the line up.
Sky Force Anniversary – PS4 October 2017 Free PlayStation Plus Games
Next up and available on The PS$, PS3 and PS Vita is Sky Force Anniversary. Harnessing the intensity of classic arcade games combined with modern visuals, Sky Force Anniversary offers a stunning scrolling shooter experience with an incredible new social gameplay element. Now this game has actually received pretty good review scores across the board and seems like a pretty fun game so whilst I probably wouldn't purchase this game if given the option I will gladly test out for free.
Hustle King PS3 October 2017 Free PlayStation Plus Games
PS3 owners will be able to download Hustle king which is a pool game that features a career mode as well as various trick shot and tournament modes. Now whilst I do love zoning out to playing pool in real life or even in a video game. I doubt I will be turning on my ps3 to play this game but don't get it twisted Pool games are really great fun pick up and play games to waste a few hours in
Monster Jam Battlegrounds – October 2017 Free PlayStation Plus Games
Last but not least is Monster Jam Battlegrounds for the PS3 owners. Monster Jam Battlegrounds brings the ever popular touring show straight to the fans with roaring engines and crushing action. Not only does this game replicate the world renowned Monster Jam stadium and arena events, but it also takes fans out of the stadium and into other environments for physics based skill and stunt challenges. Now keeping it real this game just doesn't seem appealing at all to me and very doubtful I would waste my ps3 storage on this game but for those who might be into this type of game don't let me deter you from downloading the title.
all in all whilst its feel rather a familiar list as I did do a run down last month on most of these games I will say that Metal Gear Solid being included actually makes it quite a solid list
Now I know some gamers might argue that most PlayStation 4 owners probably own the game already but I would say that whilst that is a high possibility given how the hype of games die down pretty quickly if you didn't purchase the game in the first couple of months sometimes they fall under the radar and you end up not getting around to picking certain games up for a lengthy period of time, It happens to me a lot especially when I initially have the intention of getting the game other games end up coming out and distracting me so I say that those who never got around to getting this game this will possibly be one of the hottest free games you will get in 2017 as far as PS plus games are concerned
October 2017 Free PlayStation Plus Games
PS4
• Amnesia Collection
• Hue
• Metal Gear Solid V: The Phantom Pain
• Sky Force Anniversary
PS3
• Hustle Kings
• Monster Jam Battlegrounds
• Sky Force Anniversary
Vita
• Hue
• Sky Force Anniversary
Geralt of Rivia coming to SoulCalibur 6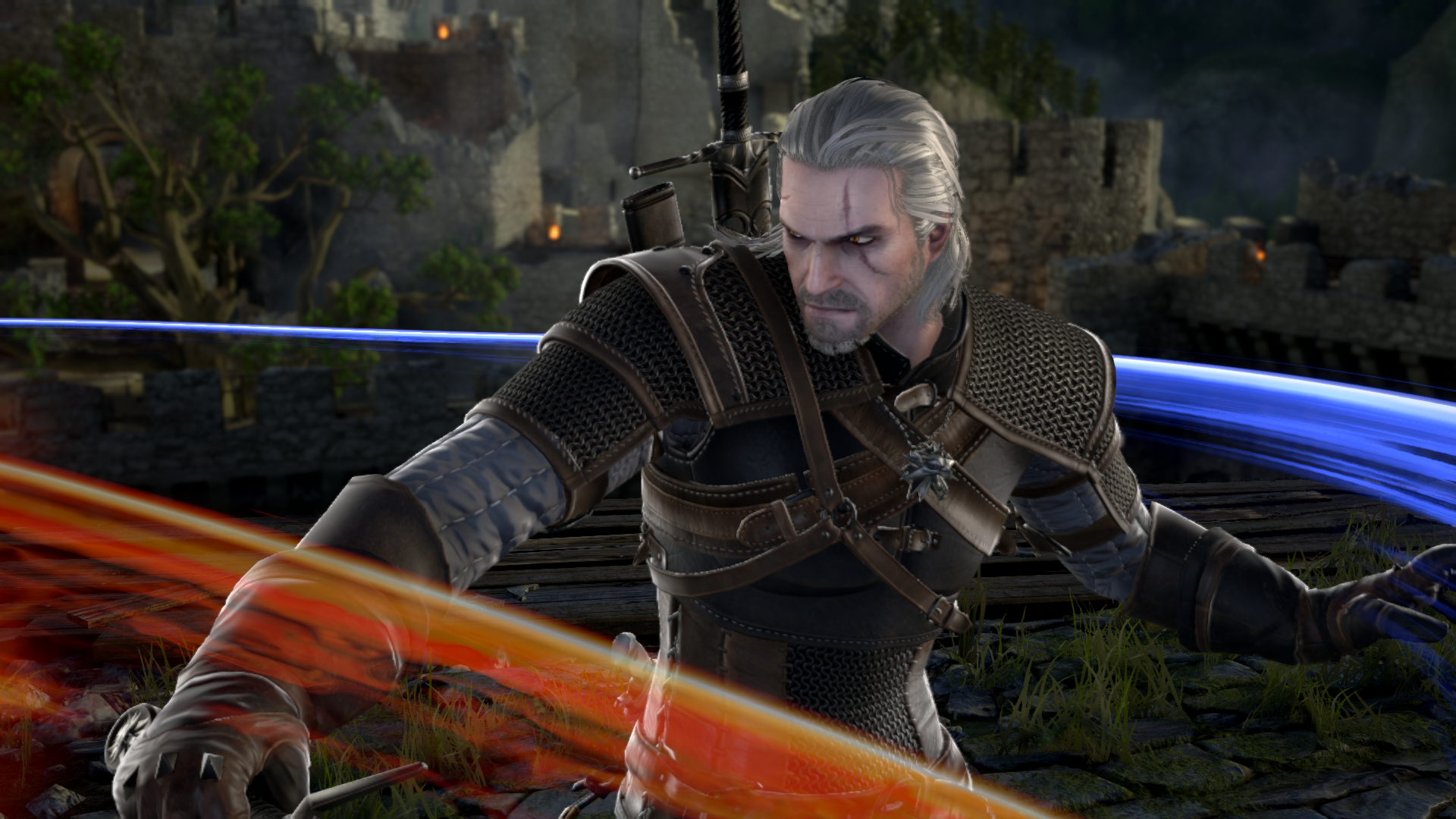 Geralt of Rivia coming to SoulCalibur 6
All I can say the hype continues to get real when it comes to Bandai Namco promoting SoulCalibur 6 as they have confirmed that Geralt of Rivia will be a playable character and in addition, a stage based on The Witcher series, Kaer Morhen, will be available as one of the game's arenas.
For those who dont know Geralt is from the game Witcher 3 and whilst that is a RPG game for SoulCalibur 6 he will keep his "signature fighting style" in his transition from the open-world RPG to now the fighting game. He'll be able to utilize a "combination of swordplay, ability-enhancing potions, and combat magic." In addition to having the character, his English voice actor, and his signature stage–based on the Witchers' training ground–there will also be the "iconic" music track from the series, Hunt or be Hunted.
Overall I have to take my hat of to the team behind SoulCalibur as the line up is starting to look pretty sweet with the current confirmed characters and I am sure that within the next couple of months plenty more would have been confirmed. with regards to the latest character reveal I think that Geralt is a really good fit for the SoulCalibur series and from the look of the trailer he is gonna be a top draw with the variety of cool moves
Anyway peeps as always a very quick update what do you make of the latest character reveal for SoulCalibur 6 and is this gonna be a game on your radar this year.
SNK HEROINES: Tag Team Frenzy Nakoruru Gameplay Trailer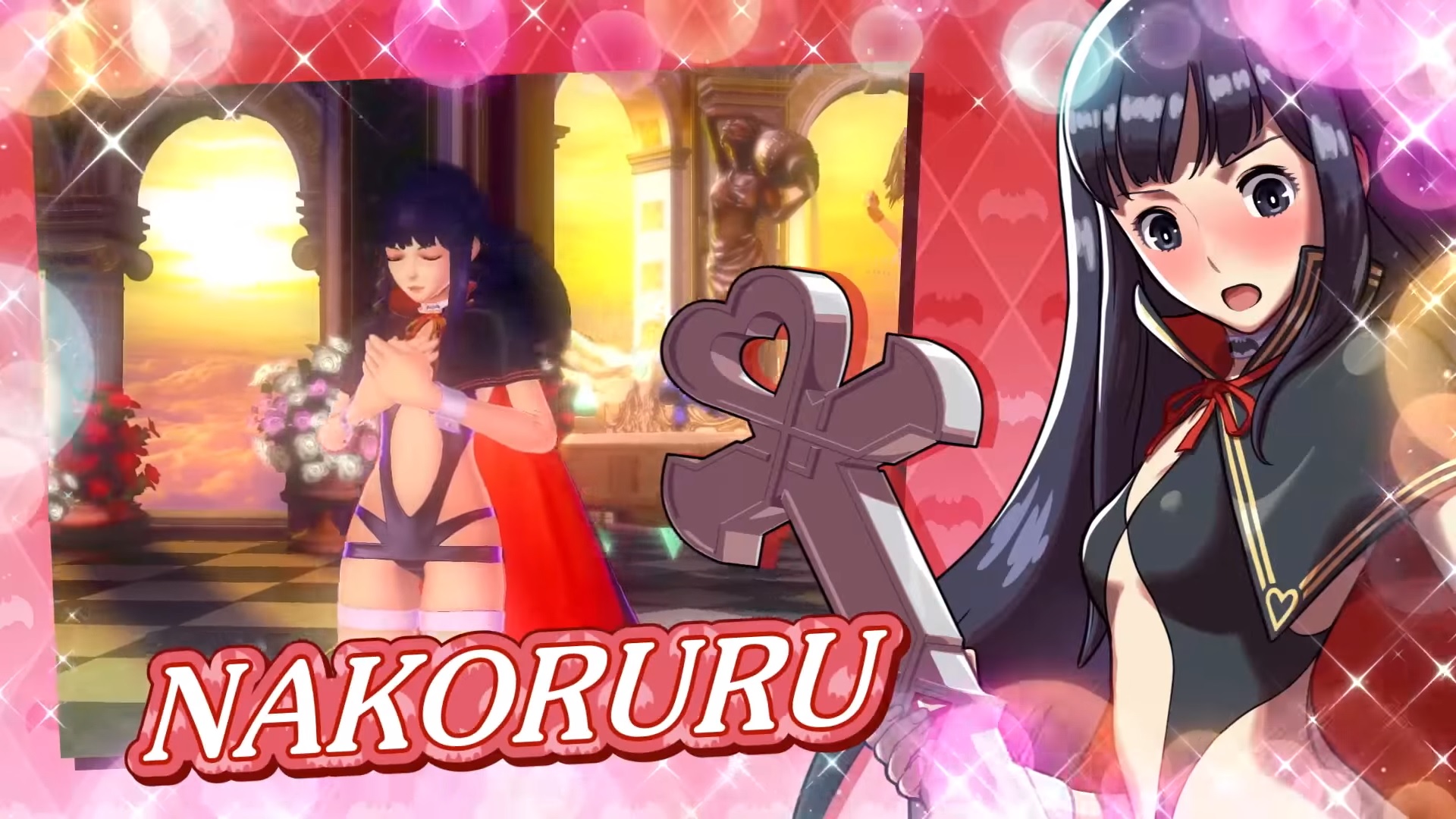 SNK HEROINES: Tag Team Frenzy Nakoruru Gameplay Trailer
You for those who looking forward to the release of SNK Heroines: Tag Team Frenzy in 2018 we have been treated to a brand new trailer which showing off a character debuting in SNK Heroines: Tag Team Frenzy.
The confirmed character is Nakoruru who Originally appeared in the arcade-classic Samurai Shodown back in 1993, this defender of nature most recently appeared as part of the Another World Team in 2016's The King of Fighters XIV. With her lightning-quick attacks and loyal bird companion, Mamahama, she is looking to bring her brand of 18th century beatdown in SNK Heroines: Tag Team Frenzy!
Looking at the trailer she looks like a right handful and certainly adding to the hype and anticipation for the release of SNK Heroines: Tag Team Frenzy which is due to release worldwide this summer for PS4and Nintendo Switch.
Overall since seeing the first reveal trailer for this game has certainly got me pumped for this game. I am a massive fan of the fighting game genre and been playing Street Fighter 5 and Dragon Ball Fighterz which are both awesome 2018 releases and even 2017 we saw a few massive games such as Injustice 2 and even Tekken 7 add to the fighting game genre so I feel there is certainly room for a game like SNK Heroines to continue the momentum of exciting fighting games to hit our shelves.
Yakuza 6 Minigames Trailer Shows Virtua Fighter 5
Yakuza 6 Minigames Trailer Shows Virtua Fighter 5
You 2018 is gearing up to be a great year and as part as my 5 most anticipated games for 2018 Yakuza 6 Song of Life is among my must own games for this year. Those who played any yakuza game before will know that the game is jammed pack with content and mini games is certainly one of the features that keeps the longevity of the game pumping.
SEGA has dropped a Yakuza 6 Minigames trailer showing off what mini games we can expect to be playing in Yakuza 6.
There are loads of activities to get sidetracked by With karaoke, batting cages, Mahjong, darts, hostess clubs, a cat cafe, and arcade games such as Virtua Fighter 5: Final Showdown and not forgetting the fun and additive Puyo Puyo.
Its no secret that I love the yakuza series with recently finally finishing Zero and playing Yakuza Kiwami so I literally can't wait to get my hands on Yakuza 6. I even went to the extent of pre ordering the special edition as this is a game that I feel will be easily in my top 5 games of 2018 by the end of the year.
Yakuza 6: Song of Life is available now in Japan, and will be coming to North America and Europe on March 20th for PS4 so really not long for us in the west to wait.