Official Licensed NFL Skins Coming To Fortnite
You would think with how huge Fortnite Battle Royale is that they would have had all kinds of crossovers with different licenses. However, the only really big one that they have had so far is when they did the crossover with Avengers Infinity War and had that fun Thanos mode in the game.
Well, Fortnite is introducing a ton of new officially licensed NFL skins later this week. There is going to be a skin for all 32 NFL teams! They actually look pretty good and they have done a good job making them fit the overall aesthetic of the game. This is no charity event by the way if you want these NFL skins you are going to have to pay for them!
Official Licensed NFL Skins
One of the interesting things about the Fortnite NFL skins is that they are allowing you to put any number (well from 1 to 99) on the back of the jersey. I think this is a really cool touch. It would have been even better if they let players put their own name on the back of the jersey, but I can see why they have not as no doubt people would abuse it and just write offensive slogans on there! Maybe they could have let people just have their gamer tag on there?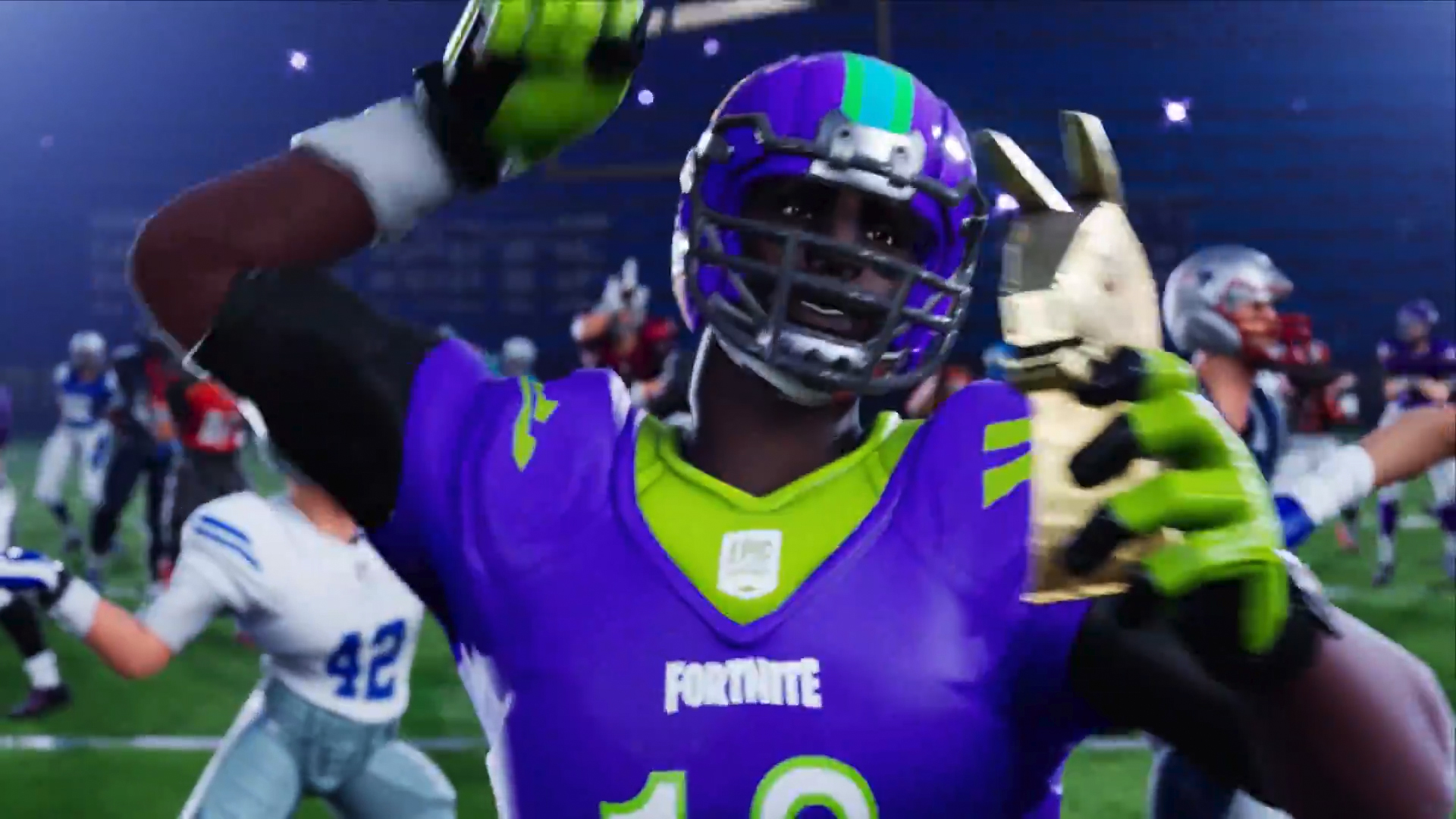 The collaboration with the NFL is very interesting. First of all, EA has had an ironclad grip on the NFL license for the better part of two decades so Epic getting the rights to have NFL content in their game is very interesting.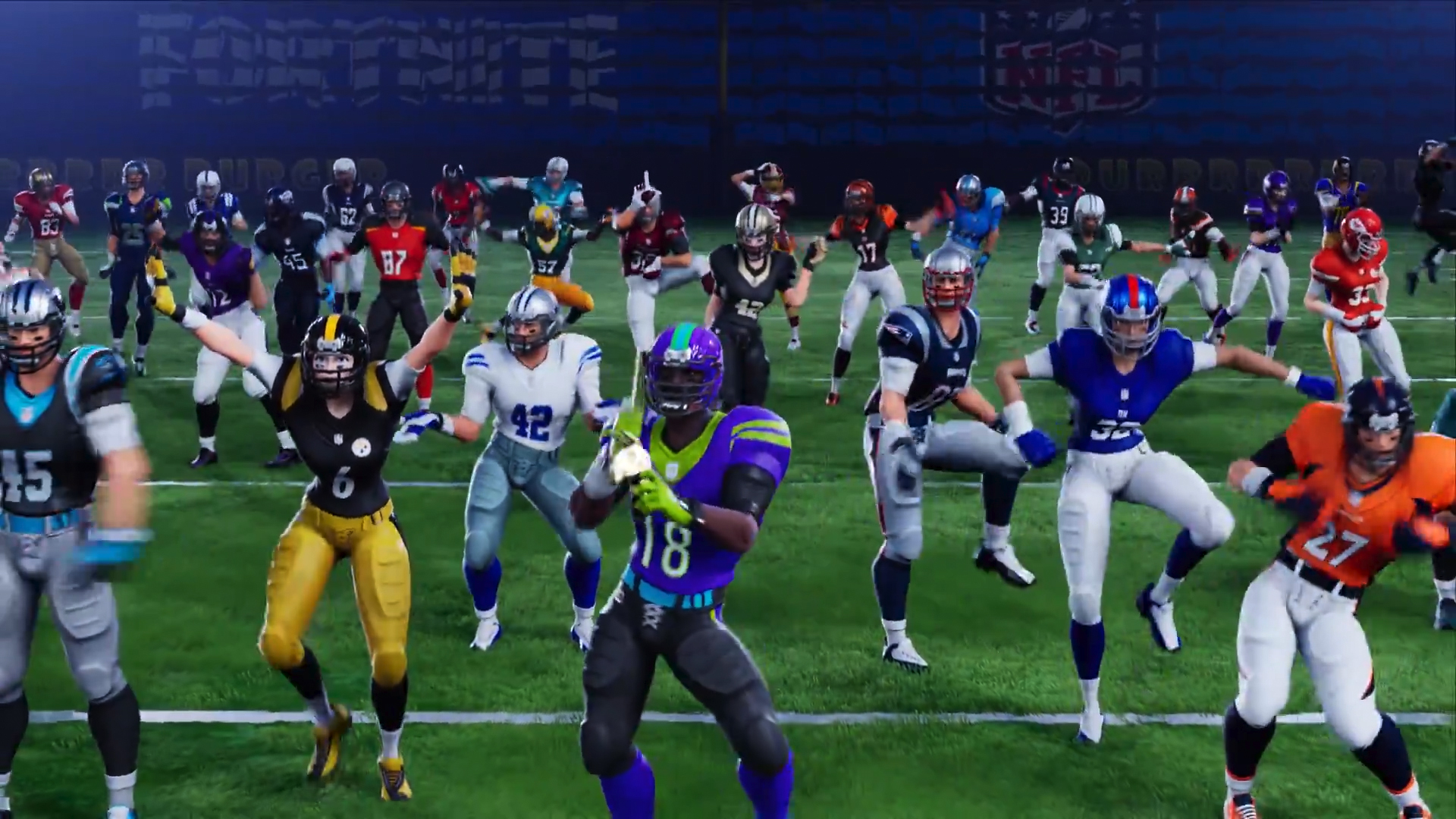 Also, Fortnite is huge in the world of the NFL with players doing Fortnite dances on the field! So no doubt these skins being in the game will be just as huge a hit with many of the players as it is fans of Fortnite.