PlayStation 4 Turns 5
Has it really been five years? Well yes, it has and Sony has been celebrating by revealing some pretty interesting PlayStation statistics on their blog.
First of all are the sales numbers of the PlayStation 4 itself. Sony has sold a phenomenal 86 million PS4 consoles! This is pretty crazy as before this generation started many people wondered if people still wanted a dedicated gaming system. Well, 86 million sold clearly shows that they do. This number dwarfs what Microsoft has sold with some people saying that the PS4 (even though Microsoft has not released official sales figures) has over double the sales.
One statistic that is rather amusing is that the PlayStation 4 has only had 11 major updates since the console launched. What is great about this is that the PlayStation 3 felt like it needed to do an update every third time you turned the thing on.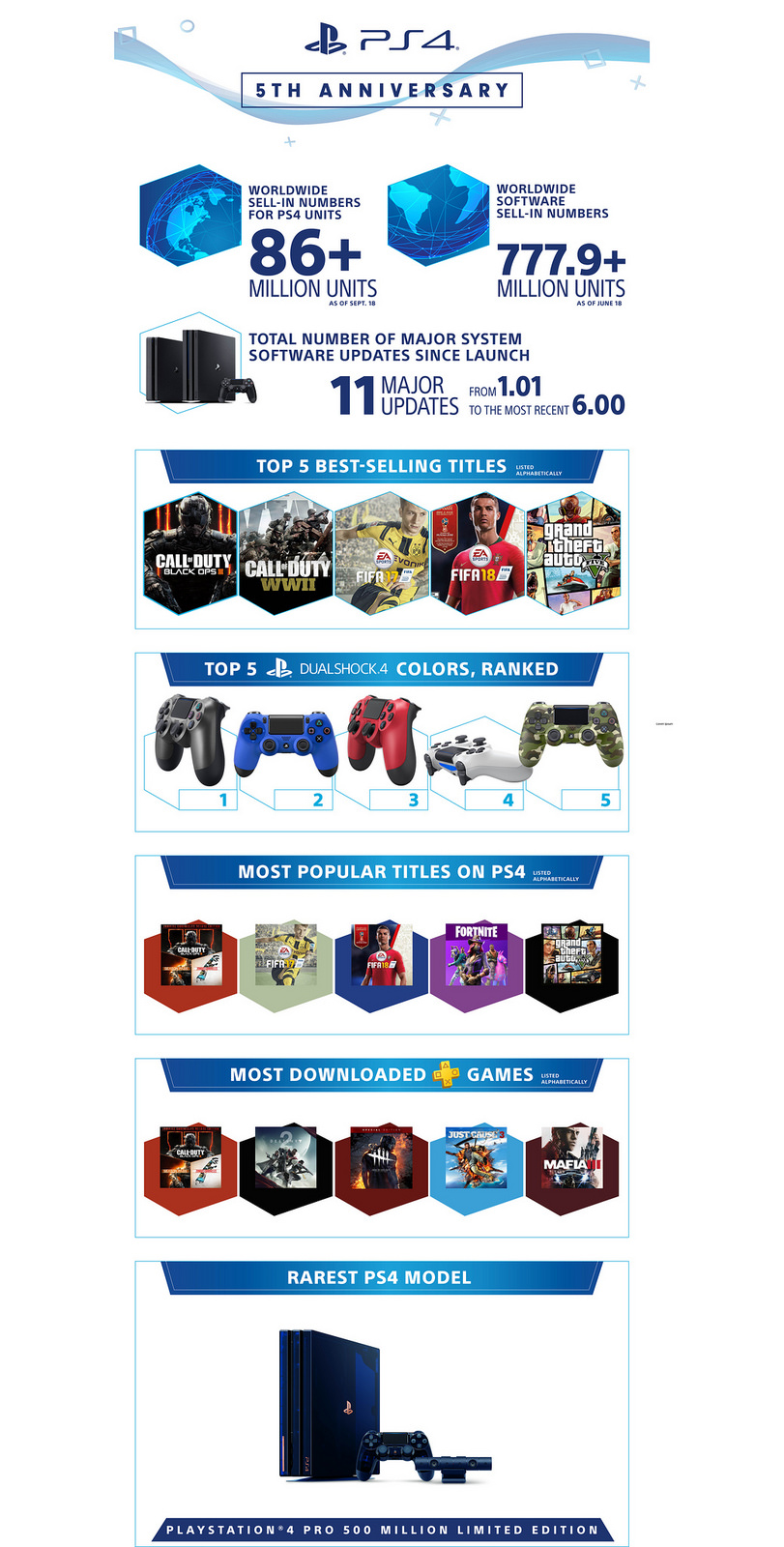 As well as impressive console sales Sony also revealed what the five best selling games for PlayStation 4 are. In all honesty, the list is disappointing, but not all that surprising as it contains. Call of Duty Black Ops III, Call of Duty WWII. Fifa 17, Fifa 18 and Grand Theft Auto V. So even though Sony have nailed it with first party exclusive games this console generation it is still those popular franchises that sell the highest number of units.
During this blog post, Sony has also announced that they are going to have a special Call of Duty Black Ops IIII Bundle which in all honesty is rather disappointing as it is just a regular PS4 and a copy of the game. Past Call of Duty bundles on PlayStation and Xbox have featured a really cool design on the console itself.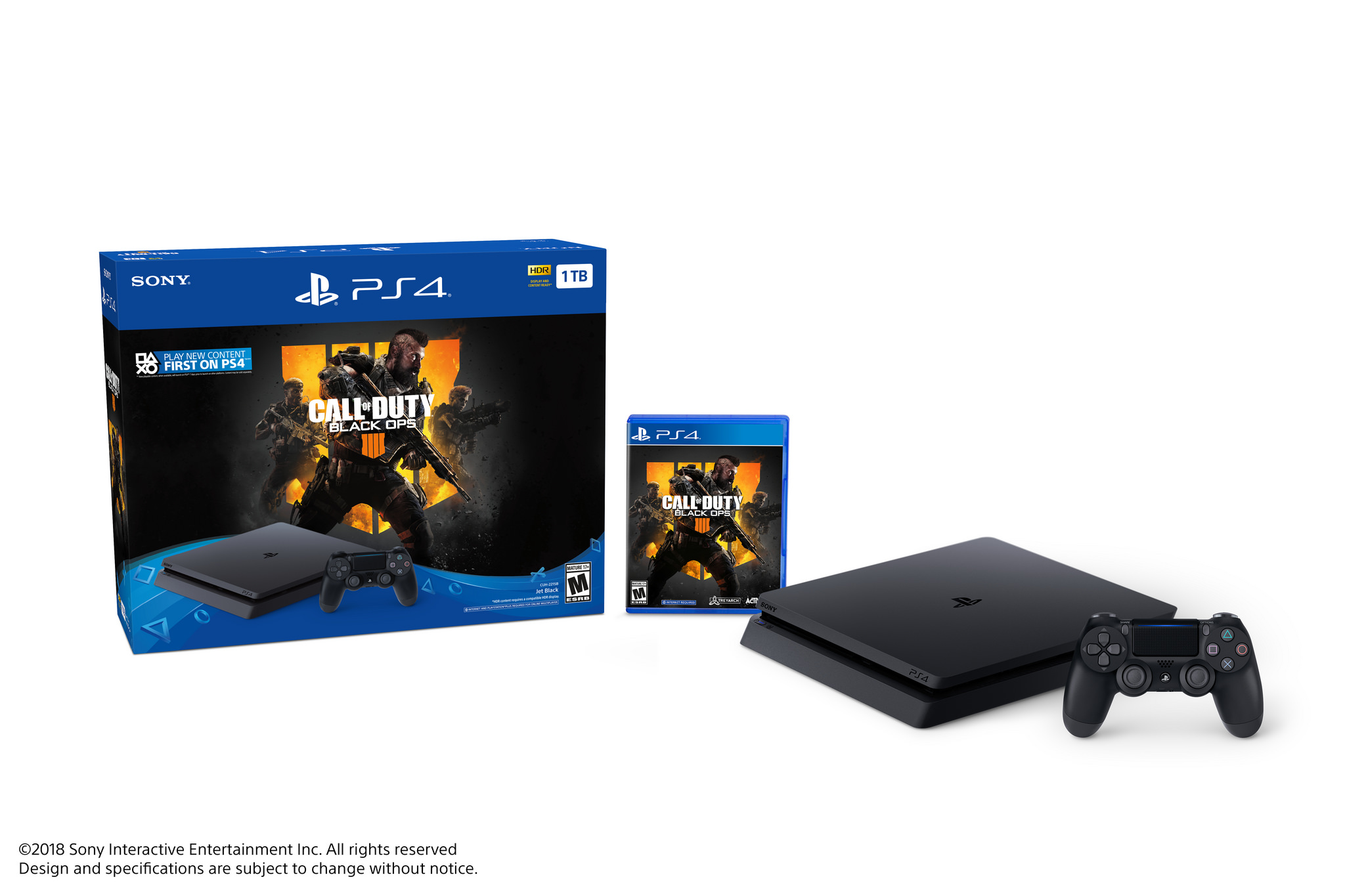 PlayStation 4 Turns 5
One extra bit of information that has been dropped as Sony have been celebrating their five years of PS4 is that they are skipping the next E3 event! No exact reason has been given for this yet, but it is another huge gaming giant that is stepping away from E3.