Pokken Tournament Consists of a New Dark Mewtwo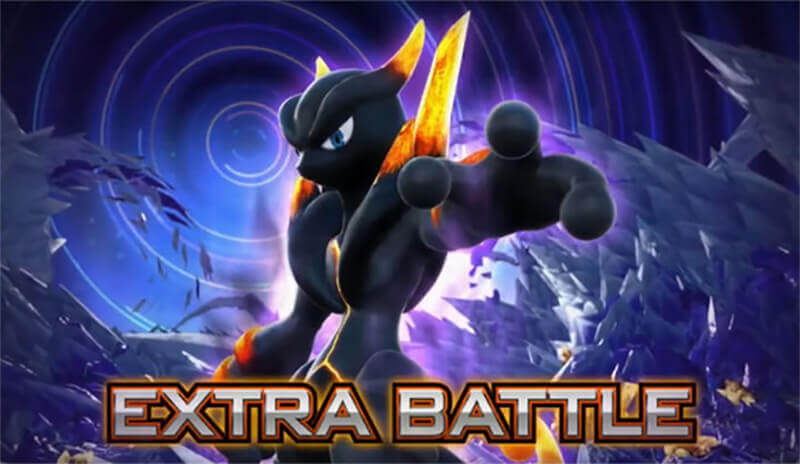 Pokken Tournament Consists of a New Dark Mewtwo
One of the most identifiable from the Pokemon series is Mewtwo. This character has appeared in the Pokken Tournament fighting game but consists of a particular form. Bandai Namco and Nintendo seem to have updated the game secretly, with additions of Mewtwo as a boss in a Final Battle mode. The most motivating thing about Pokken Tournament's personification of Mewtwo is that he comes in a whole new form. Portrayed as a "black Pokemon", Dark Mewtwo possesses a more menacing look and provides a challenge to gamers who were not expecting.
Dark Mewtwo originally appears as a darker-colored in-game variant of his typical appearance, along with a strange crystal-like thing fixed in his left shoulder, morphs into a Mega form, becoming a serious candidate in the fighting game. As per the video seen below, the player tries to take it as Gengar, who pummels with attacks persistently. While Mewtwo shields for the few onslaughts, once his health is taken down. The player can turn it around, to defeat Mewtwo along with few attack episodes of Gengar.
Mewtwo has received two Mega forms and emerged as DLC in Super Smash Bros. But, this new form is exceptional, and one speculates if Dark Mewtwo will make appear in official Pokemon games, or if it will be unique to Pokken competition. While it is too early to say, it is probable that the Dark Mewtwo may appear in Pokemon title. Dark Mewtwo will be incorporated when Pokken Tournament makes a way to the Wii U next year. Pokken Tournament will come in Spring 2016 solely for the Wii U.
Is Nintendo Labo Worth Buying
Is the new Cardboard game Nintendo Labo just a Gimmick?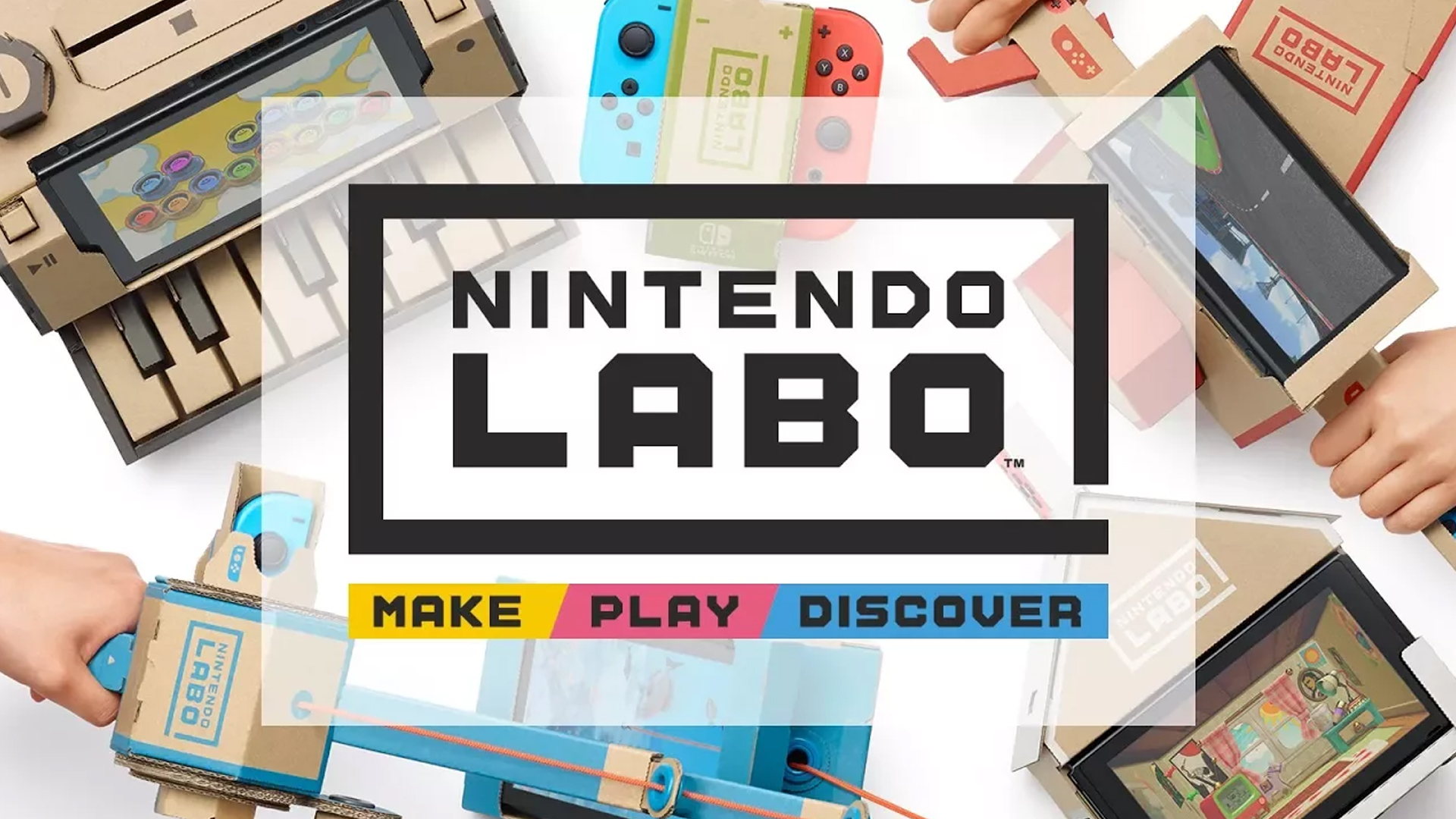 Is Nintendo Labo Worth Buying
Nintendo Switch owners was recently treated to a look at a new experience for their hybrid console with the reveal of the Nintendo Labo. The idea of the Nintendo Labo is to allow you to physically craft items using cardboard to play the games that comes with the specific pack that you purchase. Some of the games involve activities like fishing, playing piano, racing a bike, and becoming a massive robot all with the aid of cardboard and your joy—con controller and onscreen instructions from you Nintendo Switch.
There are 2 bundles that are currently available for pre-order. First up is the variety kit which comes in at £60 in the UK and then you have the Robot Kit which is around the £70 mark.   Both bundles I have placed more details in the description for those who want to read up on the specifics.
Both bundles will be available on April 20 in the US and Australia, or April 27 in Europe. A separate, $10/£9 Customization Set includes stencils, stickers, and colored tape to help you design your Toy-Cons.
Overall I am always a fan of new ideas to make playing games more creative and I do love the idea of being able to construct various components to play each specific games. My main issue is that the novelty of something like this might not last for that long and considering the price tag I feel that for me personally this might be something that will be an expensive dust collecting equipment simply because after a couple of hours of me playing around with this I will get bored.
I understand that this is probably more geared towards the younger generation of gamers and will certainly be fun and pretty cool for them to learn whilst playing game but I just hope that for that price the cardboard itself is pretty sturdy rather than after 6 months the cardboard becomes fragile after continuous folding but I guess Nintendo do always aim to put out quality products that should hopefully be long lasting.
Stardew Valley For Nintendo Switch Launch Approaching Closer
Stardew Valley closer to Nintendo Switch release date.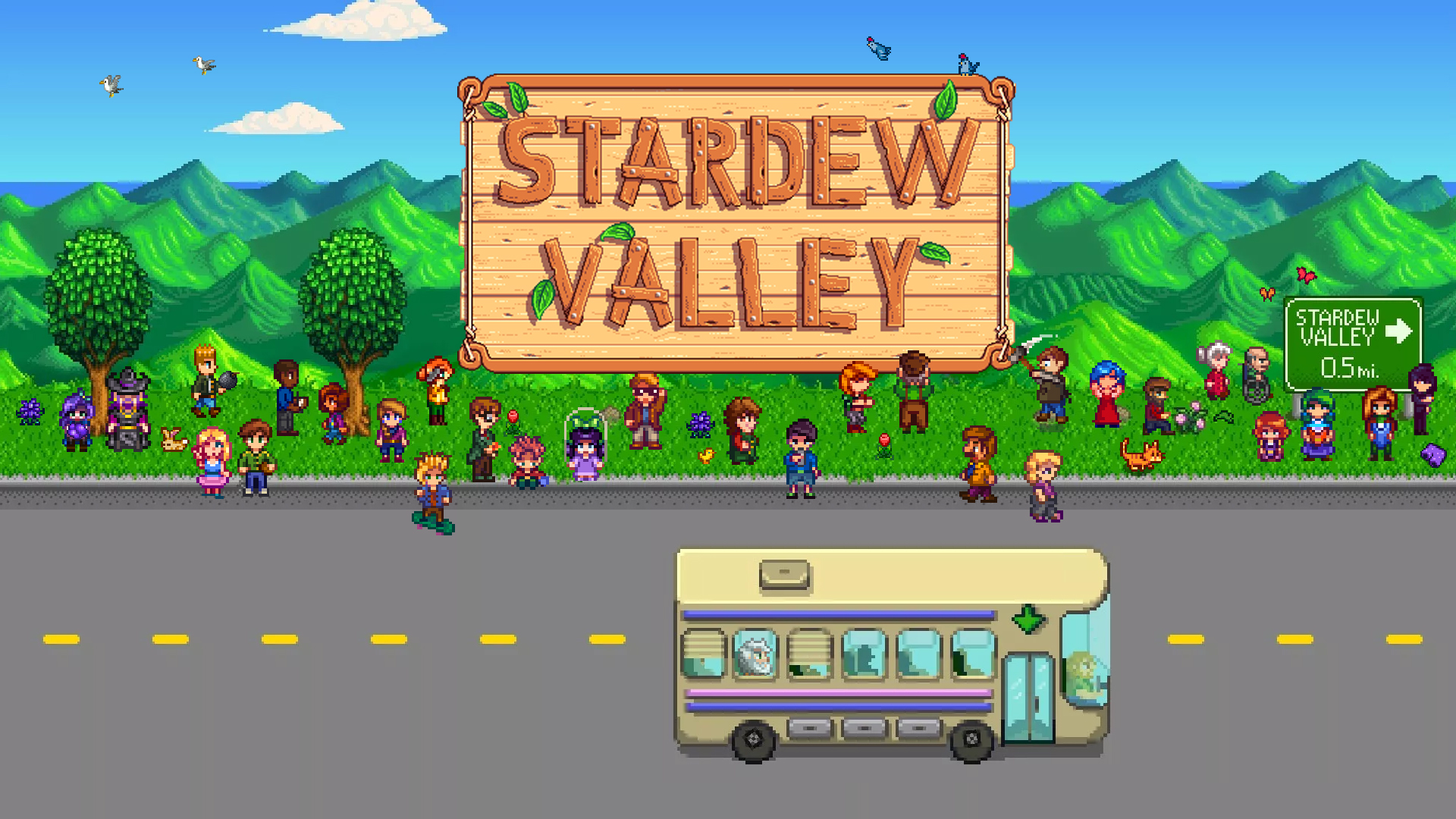 Stardew Valley For Nintendo Switch Launch Approaching Closer
Nintendo Switch owners who been patiently waiting for the Stardew Valley port to the console are a step closer to the release date as Chucklefish's CEO, Finn Brice, stated on Twitter that the version has been "approved," and that the company is "working on finalizing a release date."
Stardew Valley Switch Update, we've been approved. Working on finalising a release date with all parties involved. Will continue to inform!

— Tiy (@Tiyuri) September 26, 2017
Stardew Valley game across all platforms will receive a brand new multiplayer mode in 2018. The new mode will allow players to build up to three cabins on their farms, each of which can house a friend. These players will be able to do almost anything the main player can, including mining, foraging, taking part in festivals, and getting married.
The update will first be applied to the PC version of the game in early 2018 and then will be launched for the PS4, Xbox One and Nintendo Switch version of the game shortly after.
All in all this is great news that Nintendo Switch owners will soon be able to finally get a chance to play this awesome game. I own the game on the PS4 but feel it will probably be best suited on a console simply because it is a game I would like to play on the move.
The multiplayer update is another great feature that I hope has some level of success because that mode in particular will add a lot more longevity to the overall experience of the game.
Gal Gun 2 Coming to Nintendo Switch
Nintendo looking to get raunchy as Gal Gun 2 is heading to Nintendo Switch.
Gal Gun 2 Coming to Nintendo Switch
For all the fans of Gal Gun living in Europe and North America will be pleased to know that the sequel Gal Gun 2 will be heading to both the PS4 and Nintendo Switch in the early part of 2018.
In terms of the sequel Gal Gun 2 will be introducing some new characters to the game whilst having a few familiar faces such as The demon Kurona who will be facing off against new angel, Risu; and Chiru and Nanako who are the new love interests in the game.
In addition to the new characters the game mechanics in Gal Gun 2 will be refined to make it a great rail shooter experience.
For those who not familiar with the Gal Gun Series, the "Gal*Gun" series revolves around an "unlucky" young man who accidentally becomes supernaturally popular with girls. His mission: find his one true love! However, the girls at at academy all want their chance too, and will do whatever they can to express their love! He must use his new weapon, the Pheromone Shot, to fend off their advances by giving them euphoria!
Now I did pick up the first entry of Gal Gun and thought it was a pretty decent and entertaining game. It did become a little tiresome after 4-5 hours and I only played through the game once as after completing it in my first run through I was that hungry fior a second play through but if the sequel is going to freshen up the characters and also the controls means that it is worth checking it out. I did enjoy the concept and there was plenty of eye candy to atlas hold your attention for some time.
I think its awesome that Nintendo will be allowing a game of this magnitude to venture onto the switch as I do think playing a game like this will work extremely well on the hybrid handheld console. The only thing I would say for those with a Switch maybe not to play this game on the train as it is certainly one of those typical Japanese titles that aims to push boundaries.