Puyo Puyo Tetris Review
Sega, the team behind the loveable blue Hedgehog Sonic have somehow managed to squish two puzzle games together in the form of Puyo Puyo and Tetris to make this amalgamation of the two. But, was it worth it?
Gameplay
As I'm sure you can imagine, the gameplay is pretty much exactly what you would expect from any game with the Tetris name attached to. You simply have to fill up 4 lines with a small array of different shapes to acquire points and erase the lines you've just filled, all so those Tetris blocks don't reach the top of the screen and end your run. Alongside this is Puyo Puyo, which has you doing something similar, except the colour of the shapes that fall matter and you have to match 4 or above to "erase" them and acquire your score. The way this has been combined is by allowing the player to choose from a variety of different modes and alternate between playing the game as if it was Tetris or Puyo Puyo.
Positives
Despite my previous point, the ability to play in cooperative online or locally is one of the aspects of this game that makes it an instant purchase for some fans. On top of this, you have a vast amount of different game types to enjoy with or without a friend that you could easily lose hours in having a laugh with if you're having that much fun; something that's easily possible in this one title.
From an aesthetics standpoint, the game looks absolutely gorgeous. All of the animations and background art has its own distinct art style that make you want to load up the game even more once you've seen it for the first time. Everything you see is just so bright and vibrant to look at and it makes the whole experience of playing this game so much more positive as a result. Even if your friend has been beating you at this game for the past 2 hours, you know you're going to be having a good time as a result of both the calming and cute aesthetics and solid gameplay.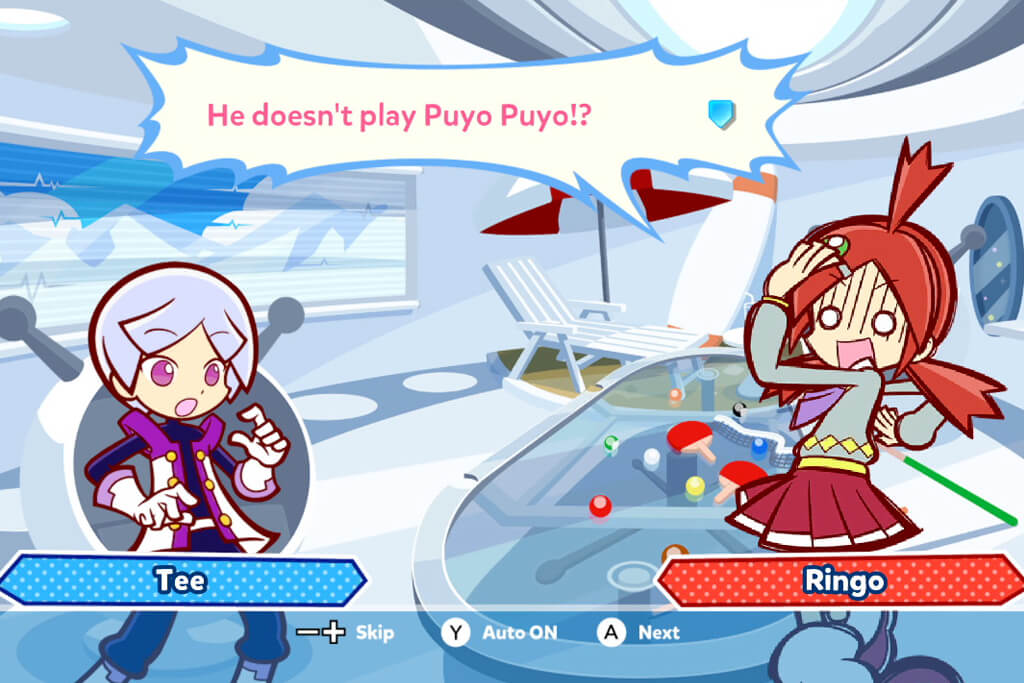 Negatives
One of the biggest negatives of this game is that even though it's a cross of the two games, you ultimately have to pick between one or the other when playing. There's no real system that crosses Puyo Puyo with Tetris; instead they simply just sort of coexistence side to side with one another and that kind of puts a damper on the whole experience of mashing the two games together.
A massive positive for this game is the co-op aspects of the game and the fact that you can choose between playing against them using Tetris or Puyo Puyo, you've got a pretty major disadvantage if you're the one playing Tetris and they're playing Puyo Puyo. Tetris requires a bit more skill to keep the skill combos going and going and if you and your friend are of the same skill level, the likelihood is that if one person is playing Puyo Puyo and the other isn't then you're bound to have a winner who starts off with a pretty unfair advantage in comparison to the Tetris player. Obviously, you can create gentleman agreements to alternate from one to the other or something along those lines, but it's not all that fun to have to do that to simply enjoy a little friendly competition between friends.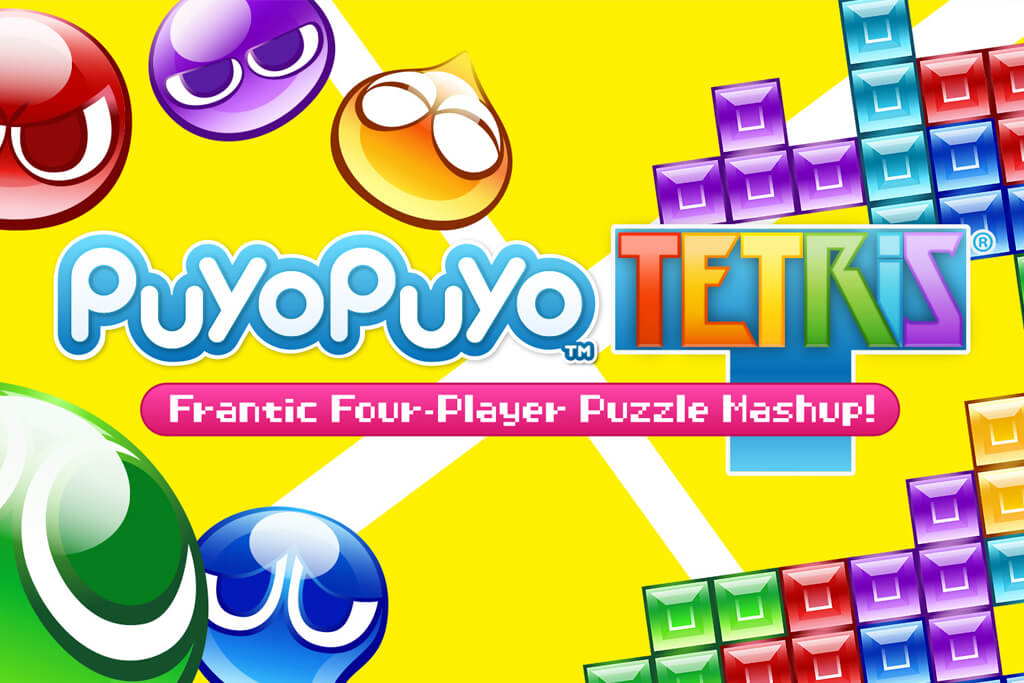 Final Verdict
In terms of a single-player experience, while the game is good in that regard, where it really shines is the cooperative aspect of everything and leaves anyone wishing to purchase this game for a single-player experience somewhat disappointed. Aesthetically and in terms of gameplay the game is great fun and is easy to recommend to pretty much anyone looking to play this with a friend; but along it may not be worth the investment, I feel.
Puyo Puyo Tetris Review
[nlog_text_box layout="horizontal"]
If you are seeking the hottest gaming related videos then be sure to check out Urban Gameplay Gaming channel for the latest game related videos.
[nlog_button text="SUBSCRIBE NOW" url="https://www.youtube.com/channel/UCmvatYcLgvTOTsSc1ULKsRA"  fill="true" color="#141414″]
[/nlog_text_box]