Rhythm-Violence Game Thumper coming to Nintendo Switch and Xbox One
The Manic rhythm based slash survival horror game Thumper will be heading to the Nintendo Switch come the 19th of May 2017 and will be heading to the Xbox One in the near future as no specific date has been set for the Xbox One version.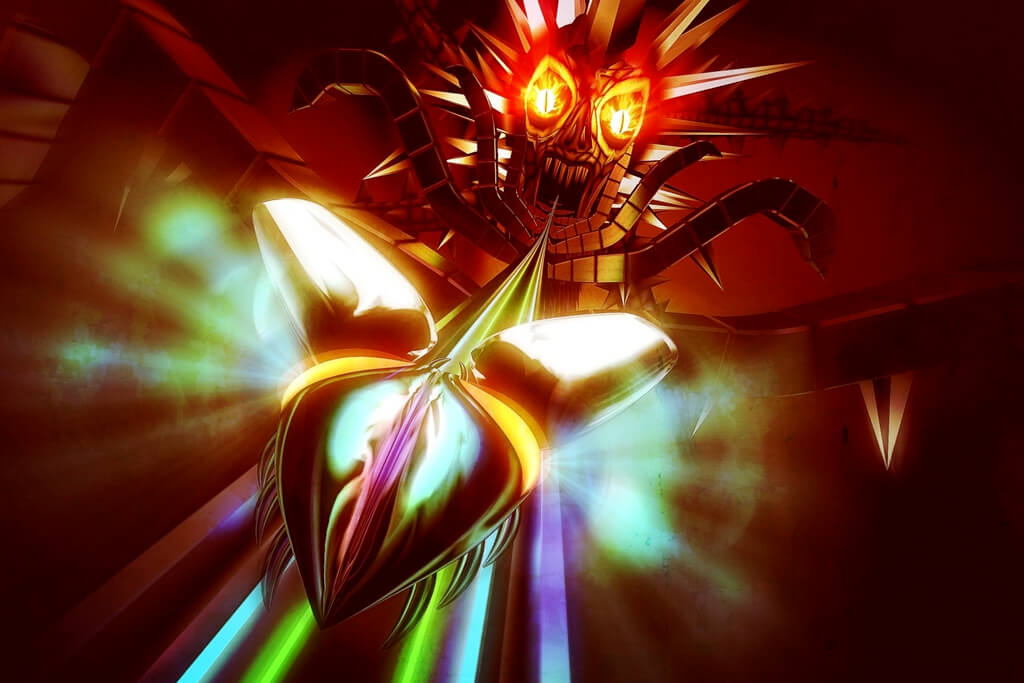 On the switch version of the game is rumoured to run at 1080p and 60 frames per second while the console is docked, and at 720p 60 FPS while in handheld mode. In terms of the price Thumper will set you back $20 in the United States, £16 in the U.K., and $30 in Australia.
For those lost and don't know what this game is about Thumper is described as a rhythm violence: classic action, breakneck speed, and brutal physicality. You basically take control of a scarab traveling at high speeds along a track, and you have to hit buttons and turn at the correct moments in rhythm. So basically think guitar hero meets sonic or something along those lines. Thumper was initially released on the PC and PS4 in 2016, and it's playable in PS VR, Oculus Rift, or HTC Vive.
Final Verdict
All in all Im not gonna lie when I first saw this game last year I wasn't really too sure what on earth was happening on screen. This looked like some form of screensaver or a game to literally trip you out but the more gameplay footage and trailers I have seen the more and more I been intrigued.
I consider myself a massive fan of rhythm based games so surprised that I never got around to picking this up on the PS4 but now that its dropping on the switch I probably will take the plunge to grab it on release as the overall style and concept a a couple of the elements which really appeal to me.
The ability to play this game in VR sounds cool but Me personally don't know whether I can play this type of game in VR mode given the games aggressive soundtrack mixed with trippy visuals close up and personal, I'm sure I will end up tripping out.
anyway peeps let me know your thoughts in the comments below about this rhythm game Thumper coming to Switch and Xbox One. did you own this game on PC or PS4 and played in VR let me know your experience.
[nlog_text_box layout="horizontal"]
If you are seeking the hottest gaming related videos then be sure to check out Urban Gameplay Gaming channel for the latest game related videos.
[nlog_button text="SUBSCRIBE NOW" url="https://www.youtube.com/channel/UCmvatYcLgvTOTsSc1ULKsRA"  fill="true" color="#141414″]
[/nlog_text_box]