As what many have suspected, it is verified that Rock Band 4 is coming officially. It is scheduled for the launching for the PlayStation 4 and Xbox One in 2015.
The news of the comeback of the hidden franchise is going to be a music to the ears. Yet for anybody else those big masses that contributed propel the music or the band genre into outmost success before the console generation and yet abandoned it- the question could be why. Why is it that now is the right time to bring the Rock Band back after five years?
According to the Harmonix project manager Daniel Sussman, it is a simple question to answer. The Rock Band is inevitably connected to music and as long as the music if in our lives, then Rock Band has its place. He also added, "I tie our game in music into a very concrete way. Say what you will about band games and their rise and fall, but music is still an integral part of world culture, and as long as there's an interest in music, I feel there's an opportunity for us to continue to leverage Rock Band as a way of interacting with music."
"When we look at where we are with this console cycle, it's actually in a pretty similar spot to where we were when we released the first Rock Band. And guess what isn't on the PS4 or Xbox One? Rock Band. And we think it's a fun enough game that it should," Sussman added.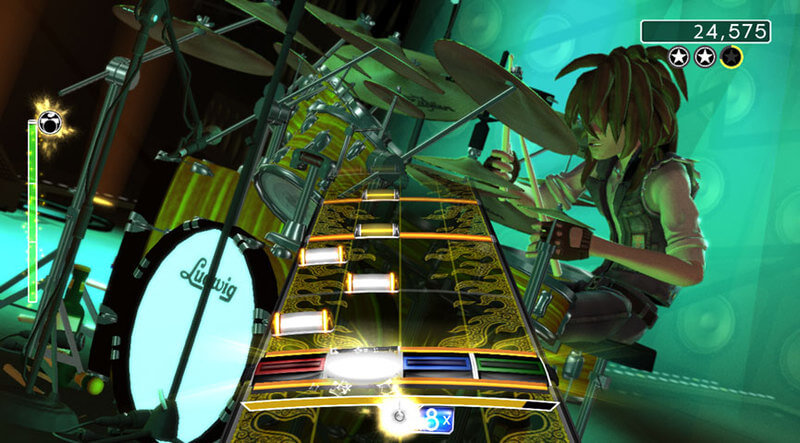 I found it difficult to oppose. Being someone who listed Rock Band as one of those key experiences of the previous generation of consoles, I am eager for the comeback of the game so as like the others, have not taken off the mass of plastic instruments at home for a couple of months. While Sussman and Harmonix were not prepared to disclose in a particular way Rock Band 4 would innovate on the recognized music game formula saying that exclusivity would be the point of the new game. Breaking the user based into pro mode players or for those having the keyboards and for those who had the right peripherals is out.
"We talk about Rock Band 3 within the studio as something we worked very hard on, as a phenomenal game, but in a lot of ways it's flawed in some pretty key respects," Sussman said. "One of the things I'm looking forward to with Rock Band 4 is our design is really focused. We're focusing on the things we think are going to impact the most people, and not use game mode or hardware to splinter the audience."
"So our way there is to truly think about the developer dollar and spending it in the areas that will entice most people. When we begin about the audience that can be addressed, we wanted the features we created to bring people together and not to focus at the hardware as a thing that is going to split our audience apart."
This is great news for the fans of the Rock Band series as this is a huge franchise. Check out my Top 10 Rhythm games of all time below.