Super Bomberman R Update and Upcoming DLC's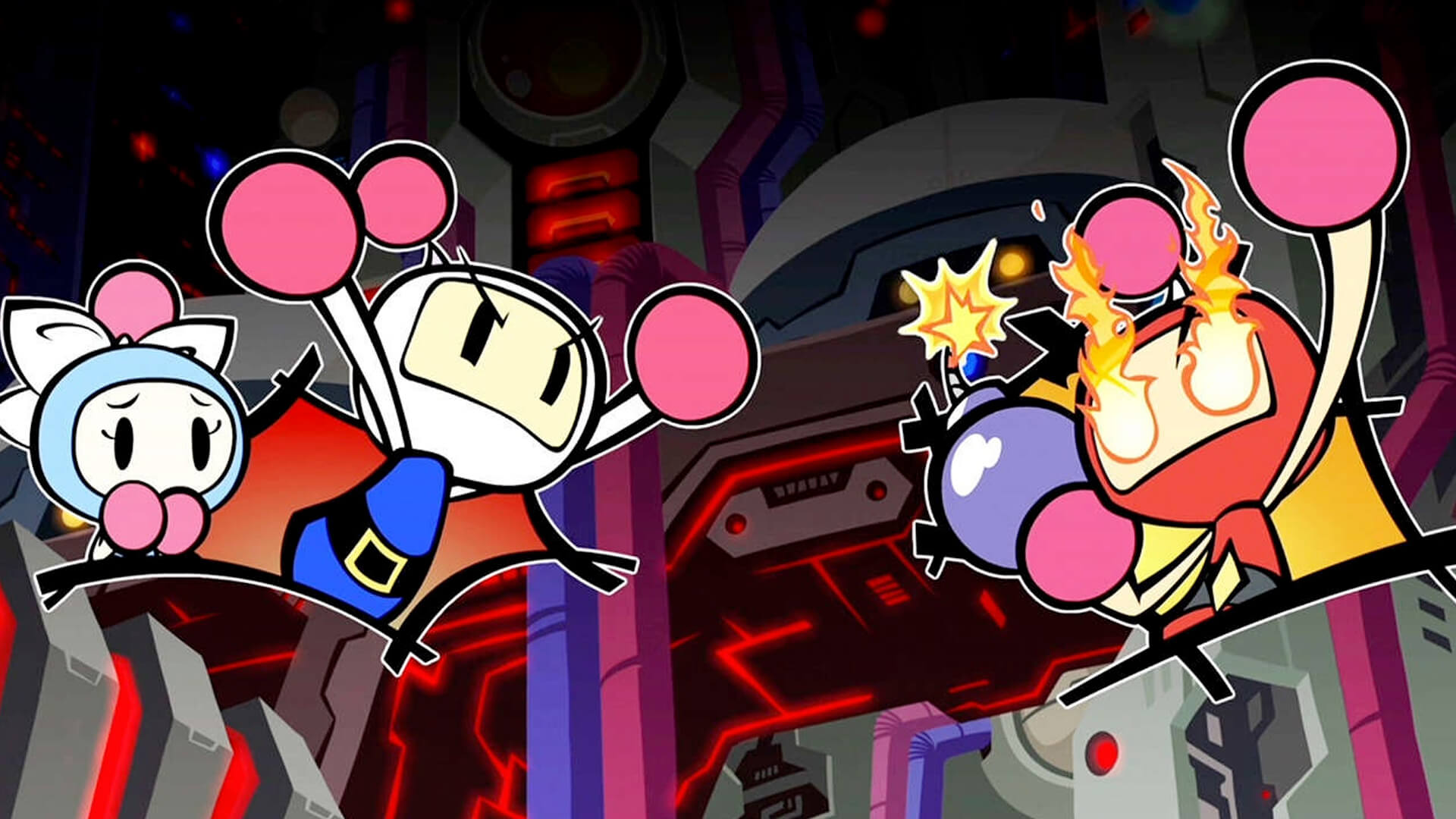 Super Bomberman R Update and Upcoming DLC's
For the Nintendo Switch owners like myself who took the plunge to purchase Super Bomber R, will be delighted to know that Konami have released a new Patch which improves frame rate and have also added stages to the game.
With regards to the frame rate improvement I am not sure whether this is running at 60FPS as haven't had the chance to test it out yet but at least this is a step in the right direction as the frame rate issue was extremely frustrating. The great thing about this particular frame rate fix is that it applies to both offline and online modes so players should notice a considerable difference.
Some of the other additional tweaks to the game include improvements to the controls, the difficulty setting has been lowered on the Beginner and Normal modes, and they have also removed the Gem cost after continuing in Story mode a "certain number of times."
Final Verdic
Overall I am delighted that Konami hasn't just left this game to float out there all alone without adding any stability to the gameplay or experience especially considering how much money some of us have paid to own this game. I haven't had a chance to play yet just to see how much the game has improved but I always think anything is better than nothing. I do love the fact that they added levels and bringing new characters to select. I know it will still mean that you will potentially have to part with more cash for a game which I still think is quite expensive for what it is but the fact that they still supporting the title means that there could potentially be more longevity in the game
[nlog_text_box layout="horizontal"]
If you are seeking the hottest gaming related videos then be sure to check out Urban Gameplay Gaming channel for the latest game related videos.
[nlog_button text="SUBSCRIBE NOW" url="https://www.youtube.com/channel/UCmvatYcLgvTOTsSc1ULKsRA"  fill="true" color="#141414″]
[/nlog_text_box]
Super Bomberman R Update and Upcoming DLC's
Four new VS stages have been added to the shop (White Cross, Lagoon, Max Speed, Power Zone).
Two new series of accessories have been added to the shop (Crowns, Bombs).
The frame rate of the entire game has been improved. We also made slight adjustments and improved the controls as well.
Less lags are likelier to happen when every participant in the Online Battle have good network connection
If you want to find opponents with good connection, set Other > Basic Settings > Network Settings to the very left.
Made it possible to press L/R to change the inclination of he map in the Story Mode. Other > Basing Settings will also allow you to fix the camera position as well.
You can now choose the strength of the COM on the Multiplayer Battle Mode.
The strength of the Five Dastardly Bombers on the Story Mode have been adjusted.
The difficulties of Beginner and Normal have been reduced, making it easier to beat them.
Adjusted the heights and slopes on some maps to improve the visibility.
If you continue a certain number of times in the Story Mode, you will be able to continue without paying anymore gems.
Changed the BP (Battle Point) increase/decrease rate for the League Battle.
Fixed other various small bugs.
Geralt of Rivia coming to SoulCalibur 6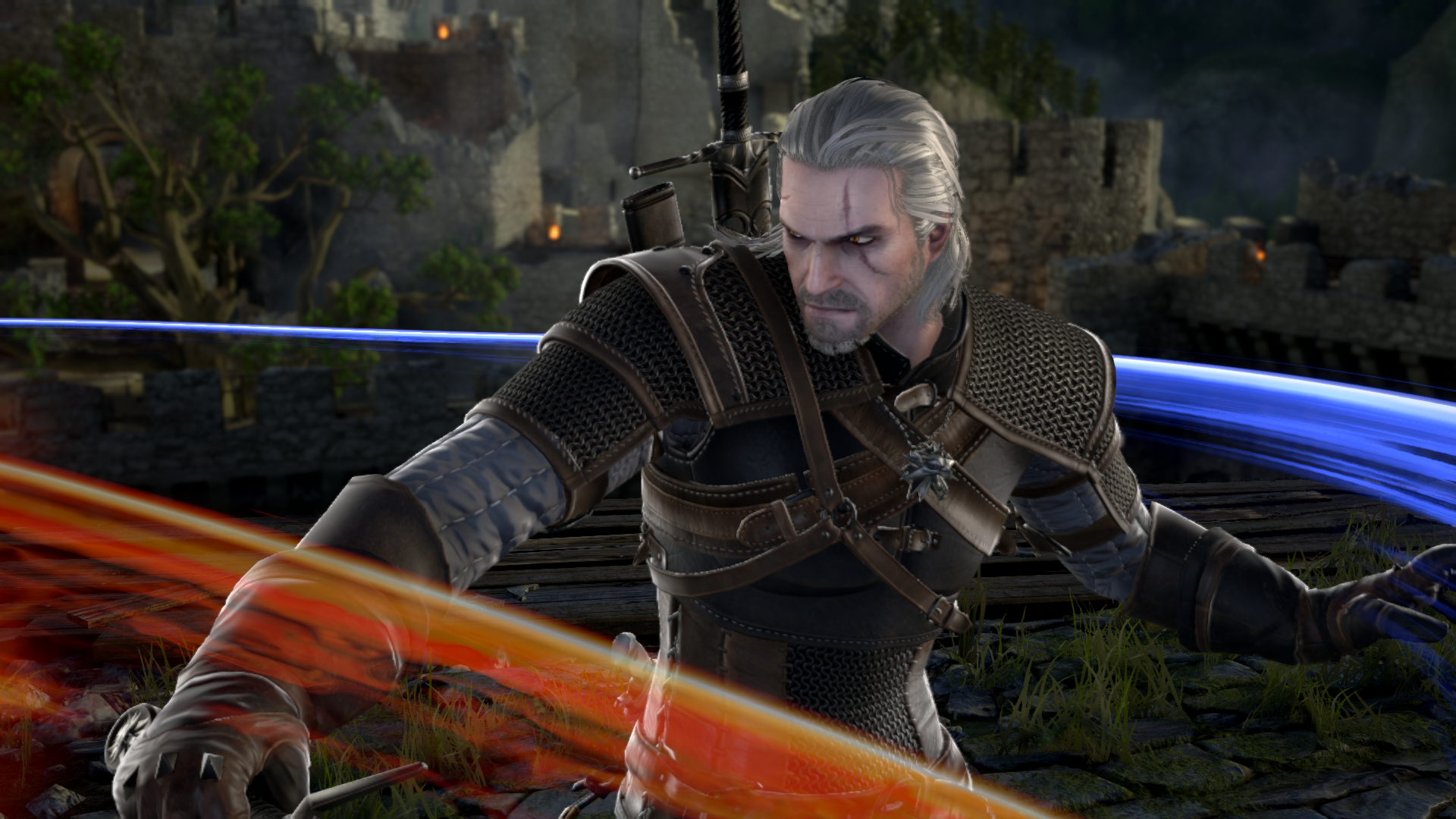 Geralt of Rivia coming to SoulCalibur 6
All I can say the hype continues to get real when it comes to Bandai Namco promoting SoulCalibur 6 as they have confirmed that Geralt of Rivia will be a playable character and in addition, a stage based on The Witcher series, Kaer Morhen, will be available as one of the game's arenas.
For those who dont know Geralt is from the game Witcher 3 and whilst that is a RPG game for SoulCalibur 6 he will keep his "signature fighting style" in his transition from the open-world RPG to now the fighting game. He'll be able to utilize a "combination of swordplay, ability-enhancing potions, and combat magic." In addition to having the character, his English voice actor, and his signature stage–based on the Witchers' training ground–there will also be the "iconic" music track from the series, Hunt or be Hunted.
Overall I have to take my hat of to the team behind SoulCalibur as the line up is starting to look pretty sweet with the current confirmed characters and I am sure that within the next couple of months plenty more would have been confirmed. with regards to the latest character reveal I think that Geralt is a really good fit for the SoulCalibur series and from the look of the trailer he is gonna be a top draw with the variety of cool moves
Anyway peeps as always a very quick update what do you make of the latest character reveal for SoulCalibur 6 and is this gonna be a game on your radar this year.
SNK HEROINES: Tag Team Frenzy Nakoruru Gameplay Trailer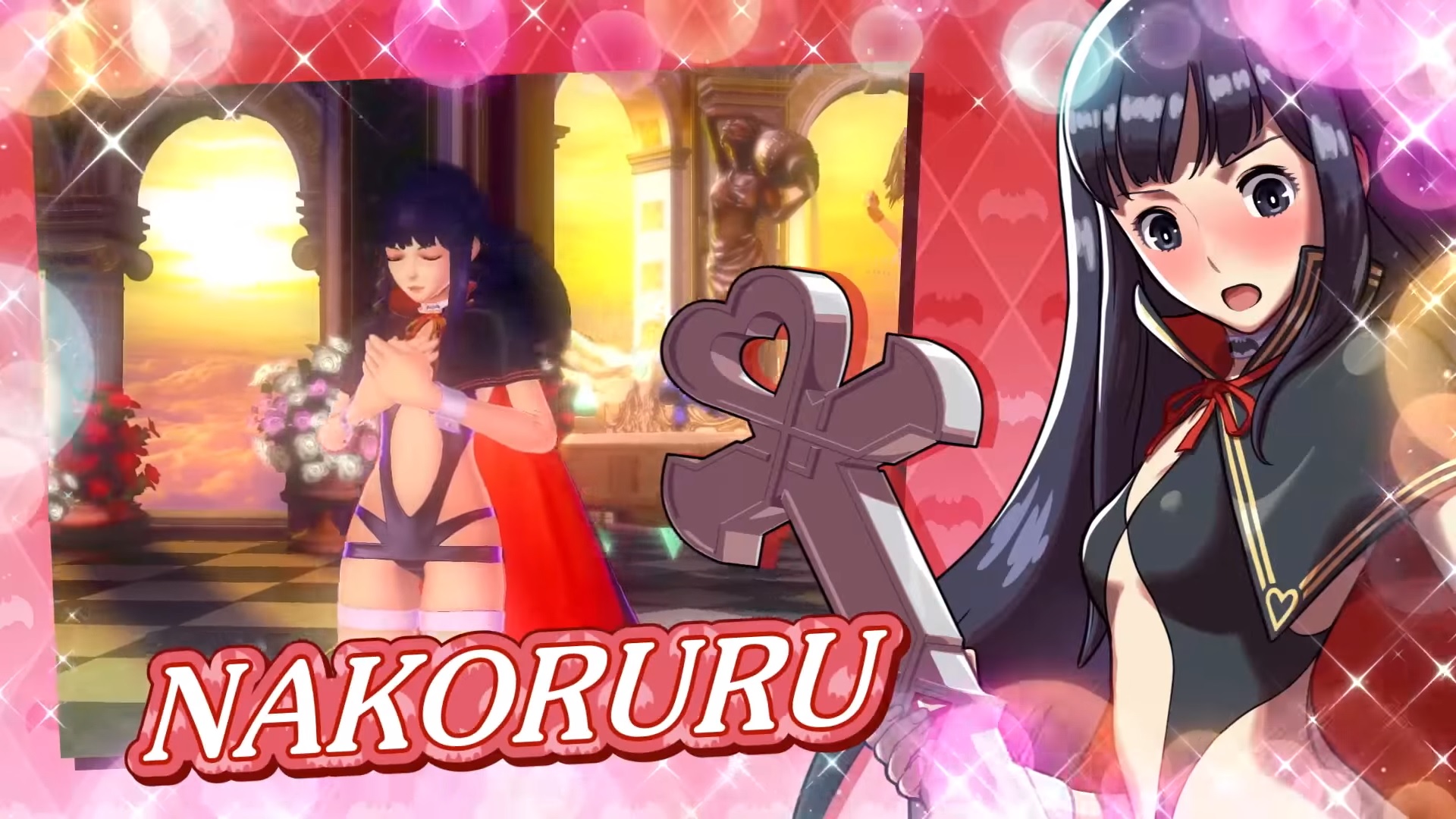 SNK HEROINES: Tag Team Frenzy Nakoruru Gameplay Trailer
You for those who looking forward to the release of SNK Heroines: Tag Team Frenzy in 2018 we have been treated to a brand new trailer which showing off a character debuting in SNK Heroines: Tag Team Frenzy.
The confirmed character is Nakoruru who Originally appeared in the arcade-classic Samurai Shodown back in 1993, this defender of nature most recently appeared as part of the Another World Team in 2016's The King of Fighters XIV. With her lightning-quick attacks and loyal bird companion, Mamahama, she is looking to bring her brand of 18th century beatdown in SNK Heroines: Tag Team Frenzy!
Looking at the trailer she looks like a right handful and certainly adding to the hype and anticipation for the release of SNK Heroines: Tag Team Frenzy which is due to release worldwide this summer for PS4and Nintendo Switch.
Overall since seeing the first reveal trailer for this game has certainly got me pumped for this game. I am a massive fan of the fighting game genre and been playing Street Fighter 5 and Dragon Ball Fighterz which are both awesome 2018 releases and even 2017 we saw a few massive games such as Injustice 2 and even Tekken 7 add to the fighting game genre so I feel there is certainly room for a game like SNK Heroines to continue the momentum of exciting fighting games to hit our shelves.
Yakuza 6 Minigames Trailer Shows Virtua Fighter 5
Yakuza 6 Minigames Trailer Shows Virtua Fighter 5
You 2018 is gearing up to be a great year and as part as my 5 most anticipated games for 2018 Yakuza 6 Song of Life is among my must own games for this year. Those who played any yakuza game before will know that the game is jammed pack with content and mini games is certainly one of the features that keeps the longevity of the game pumping.
SEGA has dropped a Yakuza 6 Minigames trailer showing off what mini games we can expect to be playing in Yakuza 6.
There are loads of activities to get sidetracked by With karaoke, batting cages, Mahjong, darts, hostess clubs, a cat cafe, and arcade games such as Virtua Fighter 5: Final Showdown and not forgetting the fun and additive Puyo Puyo.
Its no secret that I love the yakuza series with recently finally finishing Zero and playing Yakuza Kiwami so I literally can't wait to get my hands on Yakuza 6. I even went to the extent of pre ordering the special edition as this is a game that I feel will be easily in my top 5 games of 2018 by the end of the year.
Yakuza 6: Song of Life is available now in Japan, and will be coming to North America and Europe on March 20th for PS4 so really not long for us in the west to wait.