The Most Awaited Revelation of Sniper Wolf
Sniper Wolf is a fictional character from Metal Gear series. Designed by Yoji Shinkawa, and Created by Hideo Kojima, she appears in the 1998 Metal Gear Solid as one of the bosses opposing the Solid Snake and Meryl Silverburgh. The character is a skilled and ruthless sniper that belongs to the FOXHOUND, U.S. military special operations group. "Sniper Wolf" is just a pseudonym, because her real name is not revealed.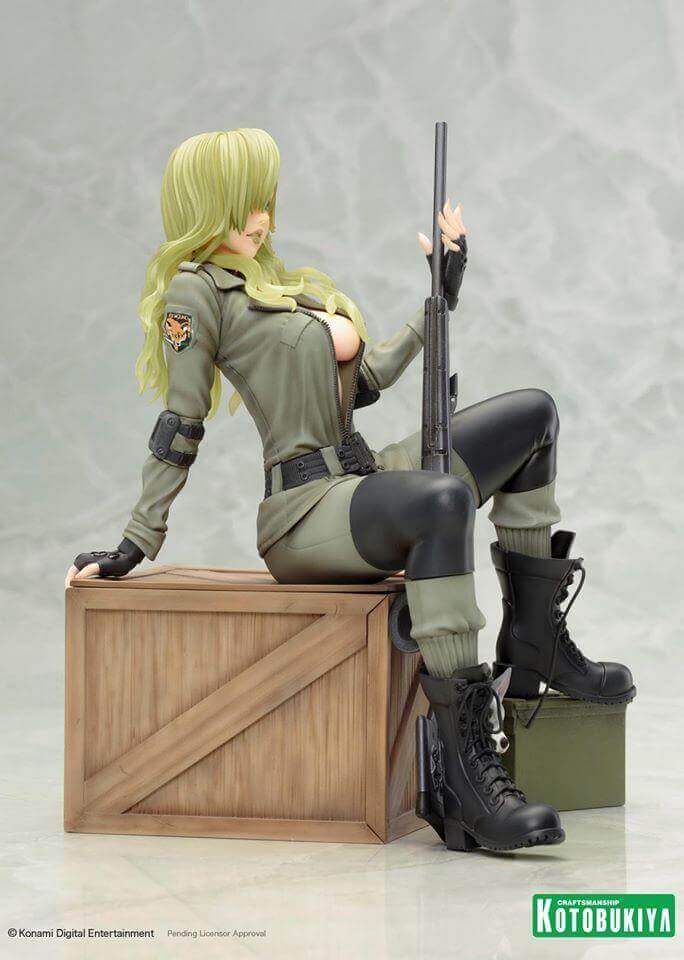 Last month, New York Comic-Con took place, and in the following month, Kotobukiya finally released colored images of its Sniper Wolf statue and announced its cost and release date. The statues of Kotobukiya's Bishoujo aim to re-imagine the characters of a Japanese "beautiful girl". The Sniper Wolf seen is based on an image by Shunya Yamashita.
If you can remember, the Sniper Wolf was a Solid Snake's enemy and appears as a master markswoman. Today, she wears her iconic customized black and green uniform that has an open portion in the chest with her green and yellow hair flowing down around her beautiful face. She wears a green lipstick that sparkled in her blue eyes. The statue of Sniper Wolf is 7.5 inches tall and was carved by Takaboku Busujima. In July 2016, it goes on sale around the world at a price at $80.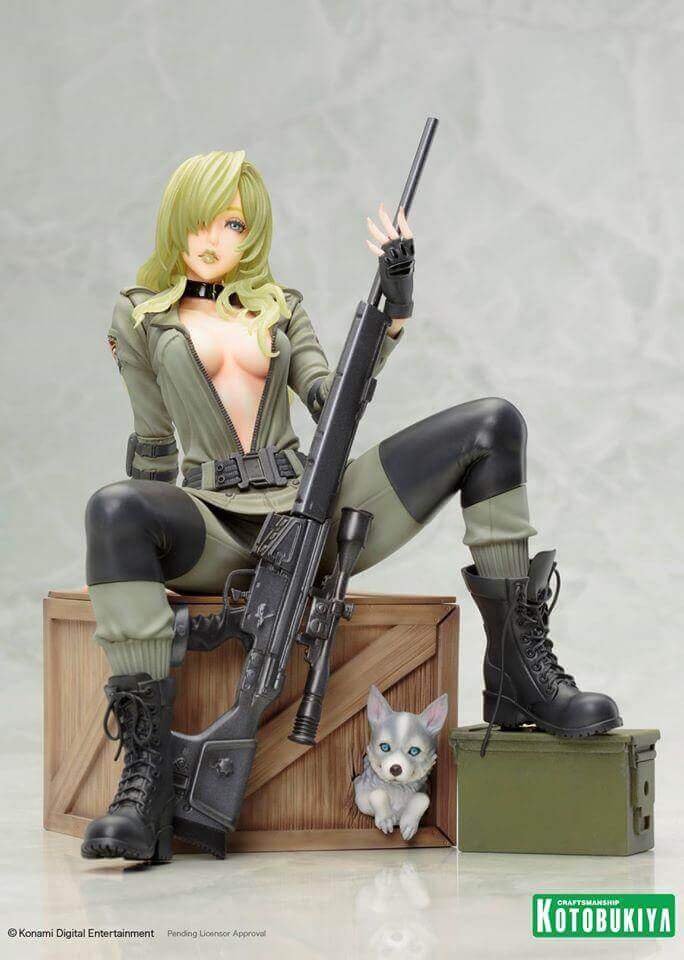 This is Konami's licensed product, which promoted its social network accounts. September's The Phantom Pain was the latest Metal Gear Solid game, which received excellent reviews and shipped over 5 million copies.