Uncharted: The Lost Legacy Review
Does Uncharted: The Lost Legacy do the Uncharted franchise any justice?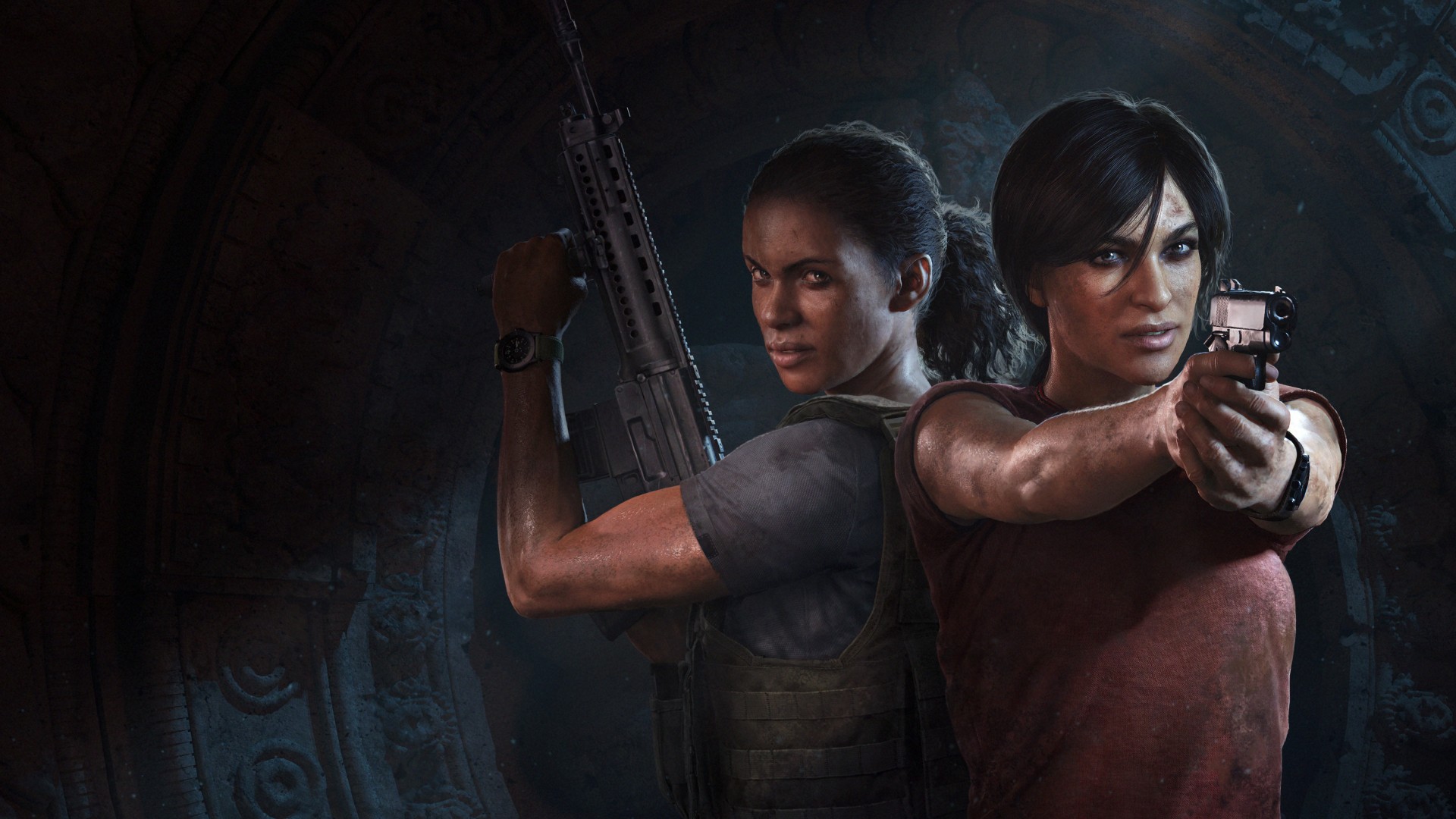 Uncharted: The Lost Legacy Review
Released barely even a week ago on the 22nd, 2017 is the latest Uncharted game from the developers over at Naughty Dog. Acting as a spin-off of the main franchise, the story focuses on Chloe Frazer, a character that fans of the series originally enjoyed from the second Uncharted game. Chloe this time around is without Nathan Drake and focuses entirely on her as she goes out in search of the legendary tusk of Ganesh, an artefact that originally had claimed her father's life.
The gameplay for Lost Legacy plays almost exactly like the previous Uncharted games and plays like the typical cover-based 3rd person shooter. Just like every other Uncharted game, it has the same strong and enjoyable gameplay that has you shooting bad guys in one moment, and jumping from train car to train car as you're being chased by the police in another!
Easily the biggest positive for this game is down to both the story and the gameplay. Naughty Dog have done another great job with the story on this franchise and the Lost Legacy is no different, even if it is a spin-off; not to mention how solid the gameplay stays from all previous iterations.
A problem that people are going to find with the game, however is the fact that's it is another Uncharted game. While it may have a brand new story, the gameplay is still the exact same it's always been and considering that this is the sixth game in the franchise, it's understandable why some people might find things getting a little stale at this point.
If by chance you haven't gotten sick and tired with the Uncharted formula by now, then you are going to be hard-pressed to find a better 3rd-person shooter; at least one with a story as strong as this and warrants an easy recommendation because of it.
Dragon Ball FighterZ Review – 5 Things I Hate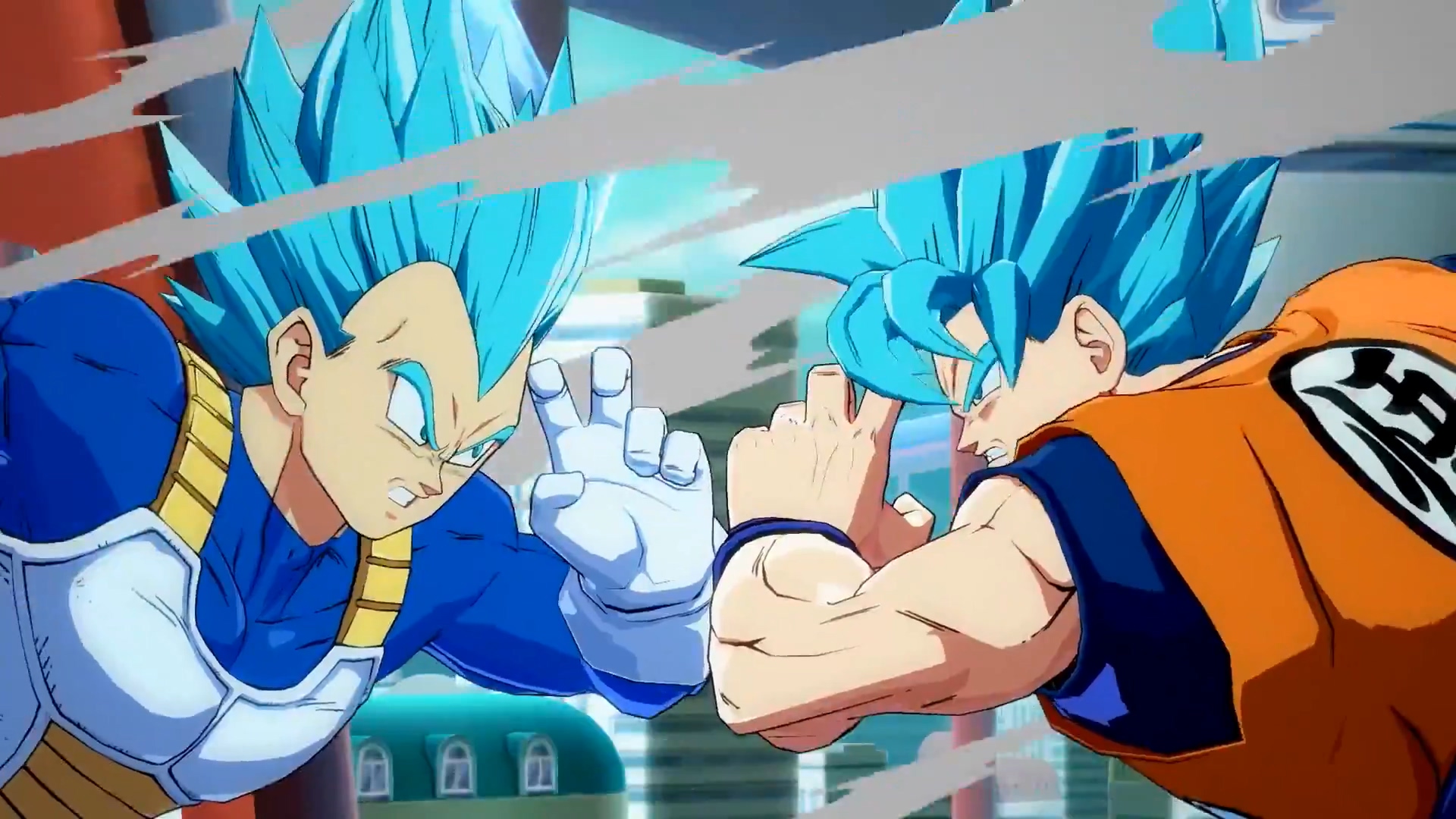 Dragon Ball FighterZ Review – 5 Things I Hate
Dragon Ball FighterZ is easy to consider one of the flashiest and most interesting and enjoyable fighting games to have come out of the genre in quite some time, but even this wonderful new entry to the Dragon Ball franchise isn't without its own problems.
While it may be a great game, I've managed to highlight 5 different problems that the game currently has that might make it a little difficult to enjoy the game to the full extent.
1: Playing Against Friends Does Not Work
A great feature of many fighting games is the ease of play for a one-on-one fight, be it online or on the couch next to one another. When it comes to playing online with some friends it pretty much just does not work how you would expect it.
One of the biggest problems for Dragon Ball FighterZ is the lobby system – which will show up later on the list – so, because of this system, you have to go through a painful number of menial tasks, simply to set up a generic 2-player versus mode that can be easily set up in any other fighting game.
In terms of ease of use, all you should have to do is find your friend on a friends list and invite them to a quick versus match, but FighterZ doesn't even come close to that system, meaning that if you want to play a few matches with some friends then you are in tough luck.
Not only is it painful to try and locate your friends personal lobby to play them, sometimes the game will report that no rooms were found, thus resulting in a problem that you can't play together for no real reason whatsoever and it has quickly become one of the biggest problems for the game.
2: The Lobby System
The lobby system was briefly mentioned previously, but it really does need to be reiterated just how frustrating and unnecessary the lobby system really is.
How the lobby system works is like a glorified and overly complicated main menu. Instead of going through a selection of menus to find the one thing you were looking for like every-other sensible game, everything has to be done in this weird hub-like world that's filled with chibi characters.
Even if you want to play single player, you still have to load into this annoying hub world that no one seems to be enjoying, locate what it is you're looking for and go from there. Overall, it's such an unnecessary step that the developers have put into the game that's a real detriment to the game, because it effects so many elements of the game, with the exception of gameplay, obviously.
3: First Load is Exceptionally Long
Many games have their fair share of long load times or long loading screens, but FighterZ has recently been demonstrating that it quite enjoys its long load times, at least from the first time you load up the game that day at least.
When you load the game for the first time, before you're thrust into the hub world to choose what you want to do next, the game goes through a number of different windows that say, 'connecting online', 'acquiring settings', and 'loading content'.
There are so many of these that it's quite hard to list them and they aren't particularly quick either.
Every time you get done with one, it almost seems like another one is on its way to impede your overall experience for this otherwise great game.
Just like the previous two problems, this one can also be attributed to the lobby system, forcing the game to load in all of these online extras that you wouldn't expect, unless you chose to go online; but since you don't choose what menu you want to be in to begin with, the game has to compensate for all of them, just in case it gets caught off guard and that's ridiculous.
4: Rather Lacking Roster for a DragonBall Game
It's been quite some time since we've had any form of a decent 2D fighting game for the Dragon Ball franchise and as such we've become accustomed to have so many different characters and variations on our favourite characters from the series, but FighterZ is one of the first Dragon Ball games in some time to have such a small roster in comparison.
Now, while it is completely understandable why the roster is much smaller this time around, and that's because the developers had to put a lot more work in the animations and the visuals for each individual character.
Only having 24 characters in a Dragon Ball fighting game, though, is pretty much unprecedented and hard to look past; especially when some of those characters are simply different versions of that original character.
5: Simple Auto Combos Feel Too Similar
To allow for a wider audience, FighterZ has brought a simplified auto-system to the game, so by button mashing a few attacks, you'll manage to get out a relatively simple combo to give the illusion of being great at a fighting game.
While this is a nice addition for people who don't typically play fighting games, the auto-like nature of these combos means that many of them feel really similar to one another and that's a bad feeling when it comes to fighting games.
Half of the fun in a fighting game is to perform an incredible combo in the heat of the moment to best your opponent, but if you can simply spam A until that combo chain ends, it ends up feeling quite samey and lacklustre for the most part and becomes more boring the more you play the game.
Summary – Dragon Ball FighterZ Review
Despite these 5 negatives, Dragon Ball FighterZ is a great fighting game and a refreshing change from the usual Dragon Ball fighting game philosophy of being only 3D fighters.
Not only does the gameplay feel incredibly strong and receptive; visually the game looks stunning and looks almost as if it was ripped straight out of the anime and that's what makes the games aesthetics look so impressive.
Regardless of this game's problems, its positives outweigh so easily that it's not even a concern – if you need a good fighting game in your life, FighterZ is certainly that game.
5 Things I Hate About South Park Fractured But Whole
Is the South Park Fractured But Whole Worth Buying?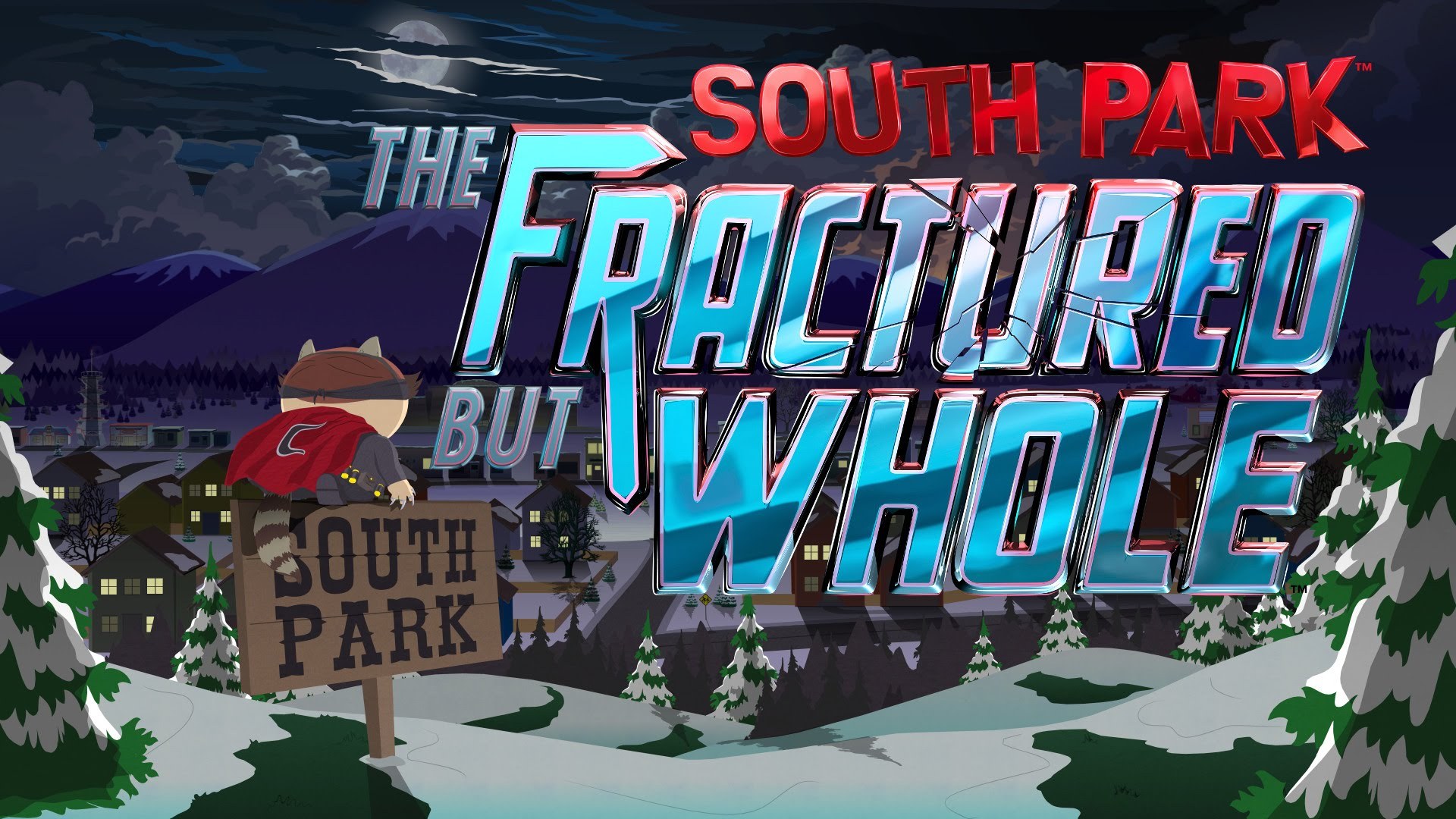 5 Things I Hate About South Park Fractured But Whole
After experiencing what I consider one of the greatest TV show to enter a video game in South Park Stick of Truth, Once it was announced that we will get a sequel in Fractured but whole I was in great anticipation for this title to drop. I finally got around to playing the game and after multiple delays was the worth well worth it and did it live up to the standards of stick of truth well keep it locked as I look at 5 things I hate then give you my final verdict.
Still Not Perfect
For those who don't know Fractured But Whole has been pushed back a number of times as the developers was aiming for perfection and whilst there are great attention to detail throughout the game there are just some areas which should have been addressed when considering the delay in release. I have come across a few glitches where the game has literally frozen and I have had to restart a mission a few times. Thank the lord there is an auto save feature which doesn't mean you have to potentially redo 30 mins of gameplay since your last play. I also find small things to be a little weird such as turning off a TV whilst people watch and they don't say anything. I feel if there was some form of comment from the viewer it would add to the overall experience feeling as if the game is polished.
Some Side Quest Feel Lacklustre
Fractured But Whole is jam packed with side quest to keep the game going for a while and I suppose side quest in any games are not the essential part of the game but more of a nice addition to keep the longevity of the game going. but with that being said I have found that there are a few filler side quests that in a sense feel that they are put there to just increase the length of the game rather than actually feeling as if they keep the excitement of the gameplay going. It got to a point where I was a little fed up of doing some of the side quest as they didn't feel as if they added much value to the overall experience of the game.
Story Falls Off After A While
As a south park fan the first few hours in Fractured but whole kept me contempt and felt the story was pretty cool at first but as the game progressed there was periods where the story started to feel a little uninspired and not as engaging as I would have loved. The story is still overall pretty entertaining and certainly not the worse that I see in a video game but still just felt like it could have been more concise to keep the engagement high. Even when I got to the end of the game I was like it didn't really feel like the story ever reached the heights that you thought it would reach but the story still pretty decent so don't make me put you off.
Not As Funny As I Was Expecting
Stuck of the truth to me was such a hilarious game where during my first play through I was literally in stitches by the end of the game. I don't know if it's been toned down a little or maybe my sense of humour has died down a little but whilst I did chuckle at moments in the game I didn't find it over the top hilarious as I was expecting. There were times where I was asking myself was that supposed to be funny. Obviously, there are going to be laugh out loud moments but I just felt that if you compare it with Stick of Truth it just felt that the jokes were just OK rather than fully hilarious throughout the game.
Easy Combat
I love the strategic approach that the developers took when structuring the combat in Fractured But Whole. The grid system is something that I grew to love and I loved the choices of moves to use to take out your opponent.
I know this game isn't by any stretch a hardcore RPG game like final fantasy and maybe I am not playing on the hardest difficulty but in most combats that I encountered there was rarely anytime that I felt that I had to use my initiative to outsmart the energy and I still came out victorious. I just assumed considering how much strategic depth they applied to the battle
Overall I will say that South Park Fractured But whole is a pretty cool game. Visually the game looks epic, the game is jammed with content that will keep you occupied for hours and the battle system is super fun. I will say though as someone who loved South Park Stick of Truth I just feel that Fractured but Whole didn't really take the series to the next level and kind of just felt like a cool game but didn't have the same effect or impact as the first entry. Fractured but whole does improve on Stick of truth in loads of areas such as combat, the visuals and a more explorable area that doesn't feel too but I just always felt the overall experience just miss the mark. Do I recommend the game well if you a south park fan and enjoy RPG games with elements of humour then yeah? But if you not a fan of RPG games and not really into south park and got a crazy back log of games to get through then I wouldn't say that it's a essential to put this game on your priory list but still feel its a game that you should consider for a future purchase as it is still a good laugh.
5 Things I Hate about Cities Skylines Console Edition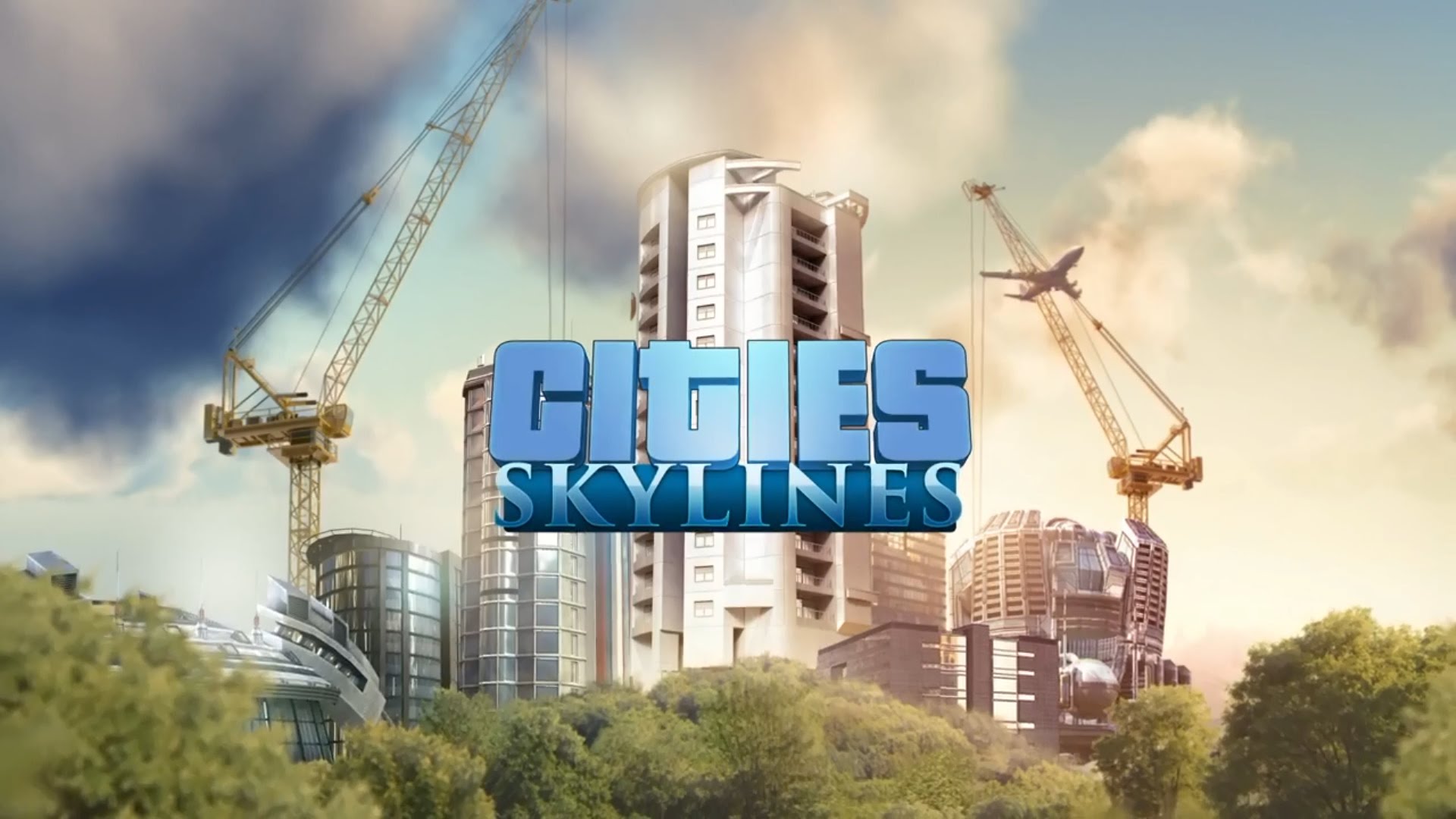 5 Things I Hate about Cities Skylines Console Edition
After seeing various videos on YouTube of great cities built in Cities Skylines since it was revealed the game was coming to console this game has been on my radar but since finally grabbing the game did it meet my expectations well kets look at 5 things I hate about the game.
 No Tutorial
The game does well to provide tips and hints to get you started or helps when things are not going your way with the lil twitter bird but I did find it strange that there isn't a official in game tutorial. Most things I have had to look up online as I might not understand a specific icon or warning sigh which ends up slowing down playing time. I understand that there is so much depth in this game that a tutorial covering everything might even become boring or unrealistic but if you new to these types of games it does feel as if you thrown into the deep end to figure things out. I have had to start again like 20 times after figuring something out after 4-5 hours of playing that if I knew from the start would have save me time.
No Undo option
OK keeping it real this is just me nip picking and this isn't really a major issue but more of an annoyance for me and that is the fact that there isn't really an official undo or revert button. OK before the fans destroy me in the comment section saying that there is a demolition tool and yes that is a great feature but sometimes I find that if I place a road down over a house by accident and didn't want to remove a section, or even place a bus line down wrong or simply get trigger happy there isn't a more efficient way to reinstate or remove a simple unless you been consistently saving or obviously, you could use the demolition tool. As I mentioned this isn't a deal breaker but it is something that I personally find annoying especially when you do something by mistake when building your city like maybe selecting the wrong building or placing the road over the wrong section or whatever you find you do by being trigger happy and I know it's me being clumsy or not concentrating at times but it's something that has happened a few times to me in my experience.
Idle periods
Between each milestone you will find that there are a few periods where you are kind of doing nothing and just sitting thee waiting for either your population to grow or just waiting for your money to go up and will sometimes just  sit there twiddling your thumbs until you are required to fix something in your city or create something new. whilst this is therapeutic at times listening to the relaxing in game music there has been times when a in game couple of weeks has passed and I was just looking at the screen. Maybe my city isn't big enough for me to be occupied completely but it was something that happened quite often.
Lack of DLC in Overpriced Season Pass
City skylines on Console has been out for close to 9 months on the Xbox One and I am shocked that there isn't much DLC available considering that there is a £30 season Pass Available.
Now don't get it twisted this game to me probably doesn't need DLC as there is so much to do but when I saw the season pass I was under the impression that there was loads of DLC especially after seeing quite a few packs available for the PC such as cosmetic packs, music packs and the other expansions just made me think at close to 9 months since it release we should see more than just the snowfall pack. 
Day Night Cycle
I do like the aspect of seeing your city at night with the street lights lit as it adds to the atmosphere of the game but what confuses me is that the night sometimes last for a week in game. which sometimes makes it hard for you to see when trying to build or fix something. I understand that the game isn't minute by minute and a day can last a few seconds if you speed up the time but there is times when I ask myself when is daytime coming.
With the 5 things that I pointed out as issues for me I still think that Cities Skylines is a phenomenal game.
I was shocked how much detailed is embedded into this game and even shocked at how addicted I became. You literally will be wanting to reach each milestone and the sense of achievement when your city grows just feels great. whilst the graphics ain't groundbreaking and the lack of tutorials will make it a steep learning curve if you are into city builders this is a must own game. I got it on the Xbox One and haven't come across any bugs that has ruined my experience but yet again mu population is only over 7000 so maybe when I reach 50000 who knows what I will encounter but for the time being I am pretty chuffed with this title.