Xbox Games With Gold January 2018 Review
A full look at January 2018 Games with Gold Lineup for Xbox One and Xbox 360
Xbox Games With Gold January 2018 Review
Its that time where we see whats the upcoming games for games with gold for the next month and Microsoft has revealed what free games will be free at the start of the year for January 2018.
January's 2018 Games with Gold lineup for Xbox One starts with The Incredible Adventures of Van Helsing III which will be available from the 1st of January 2018 all the way till the 31st. For those who dont know The Incredible Adventures of Van Helsing is an action role-playing video game and based on the novel Dracula by Bram Stoker. The Incredible Adventures of Van Helsing 3 focuses on the trials of young Van Helsing, son of the legendary vampire hunter Abraham Van Helsing from the book.
In terms of reviews the game seems to score a average 6/10 across the board with the general criticism being lack of content and various bugs but the characters are a charm and the overall pacing of the game is well executed. For me personally this doesn't seem the game that will hold my attention for too long as whilst I do enjoy some action RPG's this game might be a little bit too much for me to get into but nonetheless I will still add to my library
Available from the 16th if January 2018 all the way till the 15th of February will be Zombi
Zombi is basically a first-person survival horror game set in London, where you are a survivor of a zombie apocalypse. With various weapons at your disposal you can confront the zombies with firearms, land mines, and Molotov cocktails.
In terms of reviews Zombi seems to be scoring on average a 7/10 score with IGN rating as high as 7.5. The issue seems to be the retentive combat that you will experience and on the bright side the is great NPC's to add the the atmosphere of the overall game.
Keeping it real I own this game 2 times already 1 on the Wii U and I also got it free with PS plus for the PS4 and I haven't actually played the game properly. I played on the Wii U for a matter of minutes and on PS4 I haven't even booted it up and whilst I will download it on the Xbox One swell I doubt I will have the emergency to play the game as it just never really appealed to me even though I will actually own it 3 times.
Available on the Xbox 360 and will be playable on the Xbox One, is Tomb Raider Underworld. The game will downloadable from the 1st of January up until the 15th of the month
Tomb Raider: Underworld is a 3rd person, single player, action-adventure game and is the eighth installment of the Tomb Raider series,
With regarding the reviews Tomb Raider Underworld seems to score a average score of 7 out of 10 across the board with the main issue being the frustrating in game camera and not the best story but the graphics and puzzles have been applauded.
I actually never got a chance to get this game before and has always been lingering on my wish list so pretty pleased that I will get a chance to experience this game on my Xbox One.
From the 16th of January to the 31st of Jan you will be able to grab Army of Two for both the Xbox One and Xbox 360
Army of two is basically a 3rd person shooter and Focuses on cooperative strategies, Army of Two's main feature is the necessity to use coordinated teamwork to accomplish the game's goals.
6.5 out of 10 seems to be the average review score with some scoring 7/10 and others scoring 6/10
The main issue seems to be the AI and also the short campaign but the graphics are well received and also the cooperative gameplay is a charm
This is another game like Tomb Raider underworld that has always been on my wish list and just never got around to owning so its a great little gem to add to my library. how long the novelty will last is yet to be seen but at-least this is another game that will be playable on my Xbox One that I never played in the past.
Xbox Games With Gold January 2018 Review
Overall I will say that I am not blown away by January 2018 games with gold as the offering is a little mediocre. The good thing is that most games on the list I haven't had a chance to play so that is always nice but there wasn't really anything in there that gave me the wow factor or the eagerness to play. I do respect the fact that we get AAA titles with games with gold but sometimes it would be nice to maybe see more modern games that might not have the best reviews but worth a play. to me games such as Homefront, Battleborn or even Dues EX should make an appearance on these list. they are by no means the best games every created but I just feel those are the type of games that I feel should pop up now and again from time to time
Yakuza Kiwami 2's Brand New Trailer Dives Into A 'Forbidden Romance'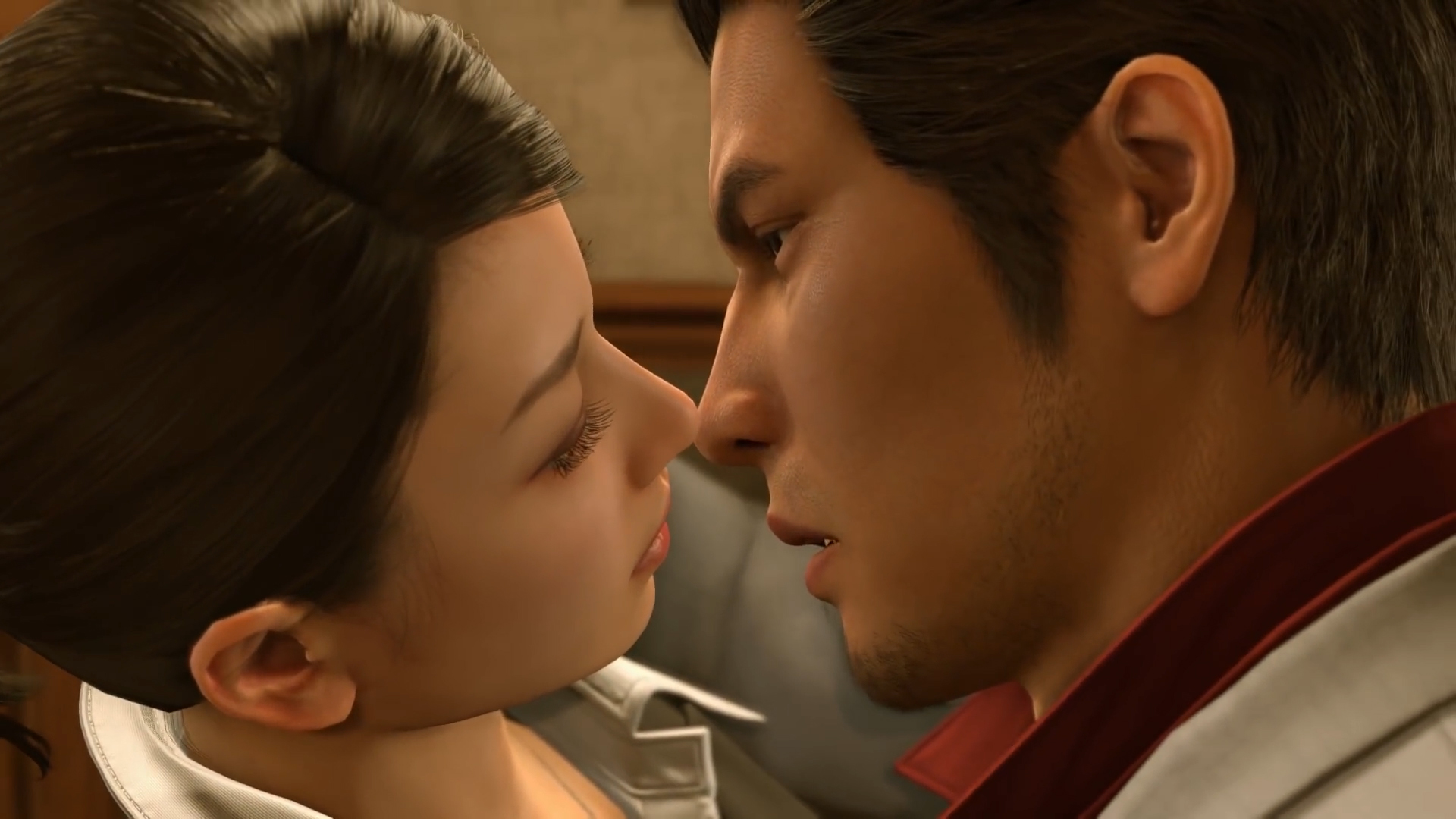 Yakuza Kiwami 2's Brand New Trailer Dives Into A 'Forbidden Romance'
The release of Yakuza Kiwami 2 is sneaking up on us and SEGA has recently released a brand new trailer giving us a closer look at the relationship between Kazuma Kiryu and Detective Kaoru Sayama.
For those who look at Kiryu as the hard guy that we have come to know will get to see the more softer side of him, whilst he takes Kaoru on little dates around the city.
I have always said that the Yakuza series has such a great deep story embedded within it and just with this love story alone shows the depth of how far the games story goes and I personally can't wait to experience it.
Yakuza Kiwami 2 is a full remake of Yakuza 2, originally released in 2006 in Japan and 2008 in America on the PlayStation 2. The game is completely remade in Yakuza 6's Dragon engine and has extra Majima content not present in the original release.
You can pick up Kiwami 2 on August 28 on the PlayStation 4 and you can even test out the demo now on PSN.
All in all I always happy to see these trailers for Yakuza Kiwami 2 as its one of the games that I am personally looking forward to grabbing in August. The trailer is really cool and shows both sides of Kiryu
Dragon Ball Xenoverse series Shipments and Digital Sales Reach 10 Million
Dragon Ball Xenoverse series Shipments and Digital Sales Reach 10 Million
Bandai Namco have recently announced that the Dragon Ball Xeneoverse series total worldwide shipments and digital sales have exceeded 10 million units.
The first in the series, Dragon Ball Xenoverse launched for the PlayStation 4, Xbox One, PlayStation 3, Xbox 360 and PC back in February 2015. The sequel Dragon Ball Xenoverse 2 launched for PS4, Xbox One and PC back in November 2016. Nintendo Switch owners received Xenoverse 2 in September 2017.
Bandai Namco have also confirmed that the third DLC pack for Dragon Ball Xenoverse 2, which includes both Kefla and Super Baby 2, is due this summer. There will also be a free update which includes improvements to the game as well as costumes and accessories, and improved online play. Last and not least there will also be a fourth DLC pack for Xenoverse 2 which is due to arrive this winter.
I personally haven't really played much of the Xenoverse series but its impressive to see that the series has sold pretty decently and that the company is still releasing content and also free updates. I doubt I will jump on the wave and grab Xenoverse 2 anytime soon even though many have told me its a great game as I am still pretty much rinsing the likes of Dragon Ball FighterZ
Monster Hunter: World shipments and digital sales Announced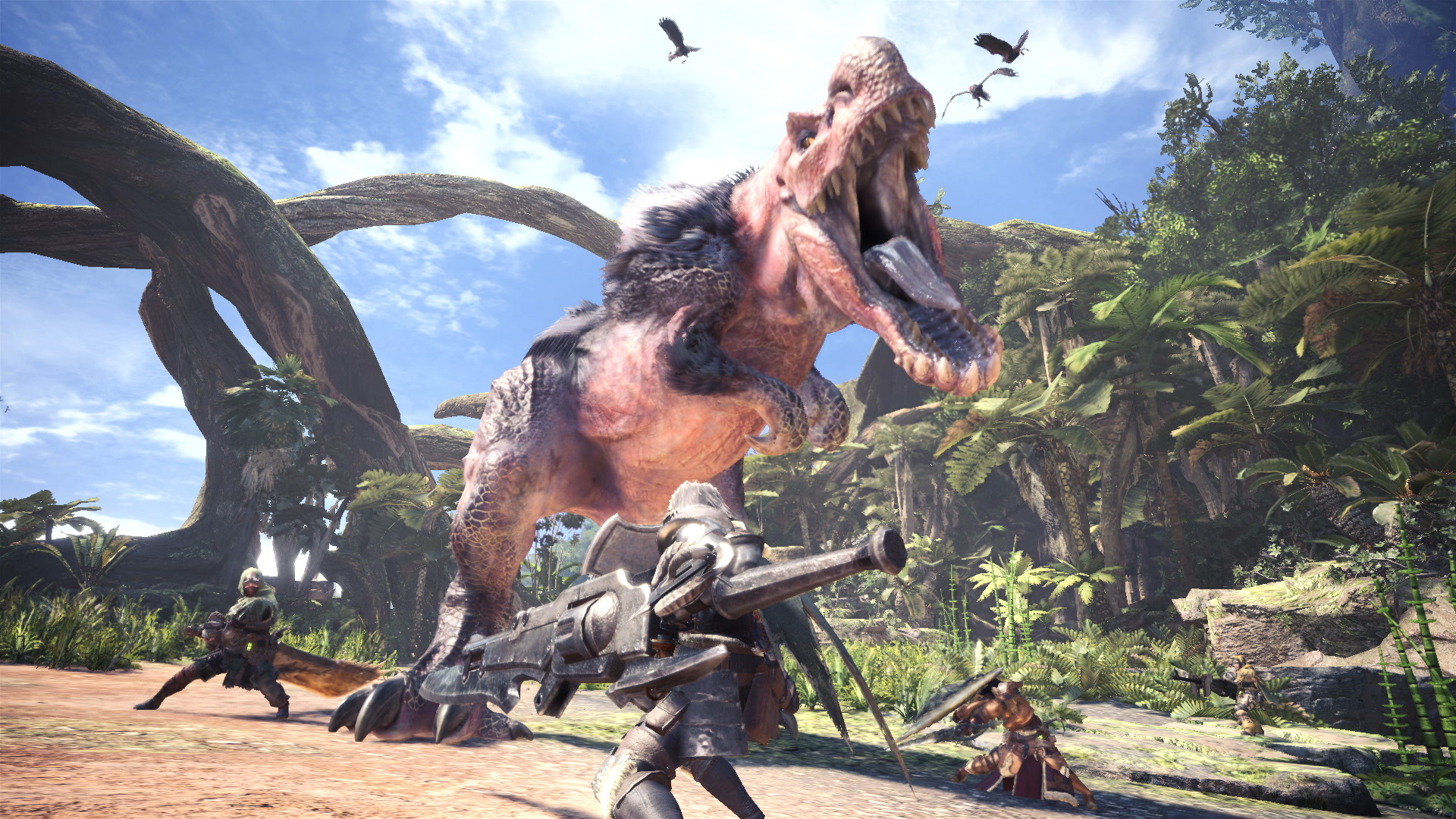 Monster Hunter: World shipments and digital sales Announced
Capcom have announced the total worldwide shipments and digital download sales for Monster Hunter: World and have confirmed the game sales have exceeded 8.3 million.
Back in may there was reports that the game sold around 7.9 units so shooting around another 4 million in a couple of months is a pretty good feat.
Monster Hunter: World was released for the Xbox One and PlayStation 4 worldwide on January 26. A PC version will be released on August 9.
Ill be honest this is a game thats been on my radar but still haven't got around picking it up. I love the concept and just how versatile the game concept is. I was considering grabbing Monster Hunter Generations Ultimate for the Nintendo Switch in August to ease me into the series, but yet again I got a sneaky feeling that it might be another game that is on the radar but I fail to pick up.
Let me know in the comments if you own Monster Hunter World and have been enjoying the game. Should I bite the bullet and buy the game finally or do you think the game is just over hyped?