Xbox Games With Gold January 2018 Review
A full look at January 2018 Games with Gold Lineup for Xbox One and Xbox 360
Xbox Games With Gold January 2018 Review
Its that time where we see whats the upcoming games for games with gold for the next month and Microsoft has revealed what free games will be free at the start of the year for January 2018.
January's 2018 Games with Gold lineup for Xbox One starts with The Incredible Adventures of Van Helsing III which will be available from the 1st of January 2018 all the way till the 31st. For those who dont know The Incredible Adventures of Van Helsing is an action role-playing video game and based on the novel Dracula by Bram Stoker. The Incredible Adventures of Van Helsing 3 focuses on the trials of young Van Helsing, son of the legendary vampire hunter Abraham Van Helsing from the book.
In terms of reviews the game seems to score a average 6/10 across the board with the general criticism being lack of content and various bugs but the characters are a charm and the overall pacing of the game is well executed. For me personally this doesn't seem the game that will hold my attention for too long as whilst I do enjoy some action RPG's this game might be a little bit too much for me to get into but nonetheless I will still add to my library
Available from the 16th if January 2018 all the way till the 15th of February will be Zombi
Zombi is basically a first-person survival horror game set in London, where you are a survivor of a zombie apocalypse. With various weapons at your disposal you can confront the zombies with firearms, land mines, and Molotov cocktails.
In terms of reviews Zombi seems to be scoring on average a 7/10 score with IGN rating as high as 7.5. The issue seems to be the retentive combat that you will experience and on the bright side the is great NPC's to add the the atmosphere of the overall game.
Keeping it real I own this game 2 times already 1 on the Wii U and I also got it free with PS plus for the PS4 and I haven't actually played the game properly. I played on the Wii U for a matter of minutes and on PS4 I haven't even booted it up and whilst I will download it on the Xbox One swell I doubt I will have the emergency to play the game as it just never really appealed to me even though I will actually own it 3 times.
Available on the Xbox 360 and will be playable on the Xbox One, is Tomb Raider Underworld. The game will downloadable from the 1st of January up until the 15th of the month
Tomb Raider: Underworld is a 3rd person, single player, action-adventure game and is the eighth installment of the Tomb Raider series,
With regarding the reviews Tomb Raider Underworld seems to score a average score of 7 out of 10 across the board with the main issue being the frustrating in game camera and not the best story but the graphics and puzzles have been applauded.
I actually never got a chance to get this game before and has always been lingering on my wish list so pretty pleased that I will get a chance to experience this game on my Xbox One.
From the 16th of January to the 31st of Jan you will be able to grab Army of Two for both the Xbox One and Xbox 360
Army of two is basically a 3rd person shooter and Focuses on cooperative strategies, Army of Two's main feature is the necessity to use coordinated teamwork to accomplish the game's goals.
6.5 out of 10 seems to be the average review score with some scoring 7/10 and others scoring 6/10
The main issue seems to be the AI and also the short campaign but the graphics are well received and also the cooperative gameplay is a charm
This is another game like Tomb Raider underworld that has always been on my wish list and just never got around to owning so its a great little gem to add to my library. how long the novelty will last is yet to be seen but at-least this is another game that will be playable on my Xbox One that I never played in the past.
Xbox Games With Gold January 2018 Review
Overall I will say that I am not blown away by January 2018 games with gold as the offering is a little mediocre. The good thing is that most games on the list I haven't had a chance to play so that is always nice but there wasn't really anything in there that gave me the wow factor or the eagerness to play. I do respect the fact that we get AAA titles with games with gold but sometimes it would be nice to maybe see more modern games that might not have the best reviews but worth a play. to me games such as Homefront, Battleborn or even Dues EX should make an appearance on these list. they are by no means the best games every created but I just feel those are the type of games that I feel should pop up now and again from time to time
Sims 4 Getting expensive with DLC's
Is Sims 4 on the console too expensive?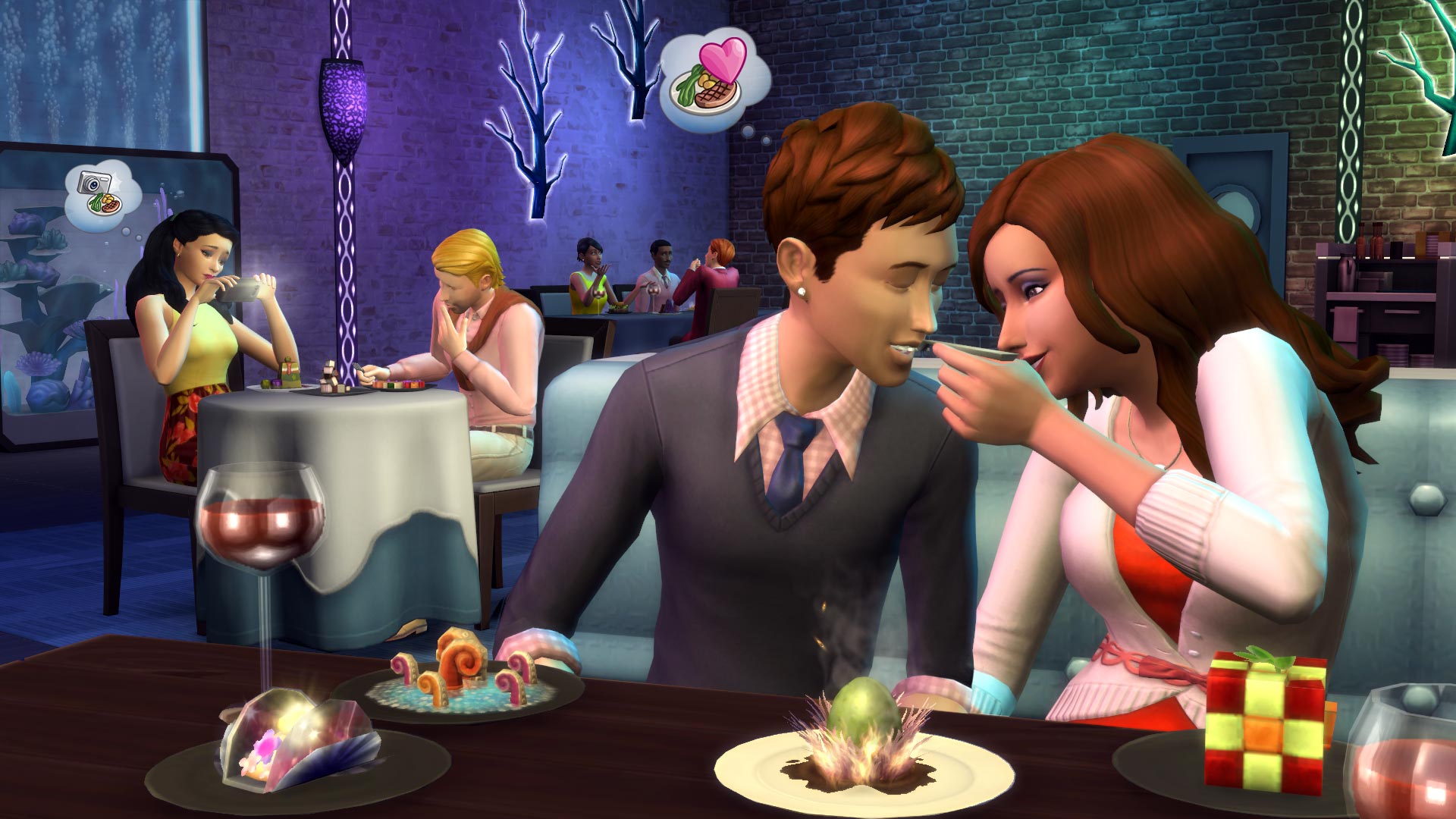 Sims 4 Getting expensive with DLC's
Maybe its just me and maybe this has been happening for years in games but I am starting to think that DLC's are becoming expensive.
If you follow the channel you will know that I been a huge fan of sims 4 coming to console and whilst I am enjoying the game I have seen the latest game pack surfaced and this has got me thinking that the overall game is starting to get a little expensive to keep up with all the expansion packs. Maybe I have been living under a rock and not paying too much attention but I am literally blown away by how much I may end up possibly paying to have the full experience of Sims 4 after all the DLC has been released.
The latest game pack Dine out surfaced on the 9th of January and is available for 17.99 or 16.99 if you have EA access and whilst that might not be breaking the bank for some when you consider that the first DLC bundle which consists of City Living, Vintage Glamour Stuff and Vampires cost £45 or £40 with EA Access that is close to £60 and then when you add the base game then you looking at £100 so far for the full experience of the sims.
Now I know what some hardcore fans will say that this has always been the case with PC version and some will say that this is what you should expect from a EA game but I am not gonna lie it has taken me by surprise that I have nearly spent over £100 on Sims 4 especially considering that I got the deluxe version on launch. Obviously I didn't expect the DLC's to be free but I thought that we may get a season pass or something for maybe £45 with all DLC and in my eyes £90 for the overall experience could be easily justifiable maybe thats me asking to much and being greedy but I feel by releasing the packs in drips and you keep buying I think it will hurt if EA brings out a complete version of Sims 4 for £45 with all DLC included. Whilst I am not completely sure what expansions will be 100% coming to consoles There is still Get to Work, Get Together and Cats and Dogs all possible to move to console plus not to mention the garage of Stuff packs and game packs which are currently available on the PC version so after every DLC and even the game packs and stuff packs are released god knows how much it will all rack up to.
As I am a fan of the Sims 4 n console and currently enjoying my experience this will have to be a expense that I will have to take on the chin even though it is leaving a bitter taste.
Anyway peeps what do you make of the price for the DLC's for Sims 4 console version do you think its worth it that you might have to spend close to £100 at this present moment to experience the DLC's that are currently available. As I said I know that this is the case for PC version and I know that all games nowadays come with DLC's that will rack up the price for the full experience but I rarely but DLC for game and usually if I do it will have a season pass that will be around £35 so most games that I tend to play or get DLC for will rarely exceed £100 but hey maybe I need to invest more into my games additional content.
House of the Dead: Scarlet Dawn Coming in 2018
House of the Dead: Scarlet Dawn Coming in 2018
House of the Dead: Scarlet Dawn Coming in 2018
As someone who rinsed The House of the Dead 2 on the Sega dreamcast nearly 20 years ago and whilst I haven't really been the biggest advocate for the more recent house of the dead games in the series I did get a little excited to see that the Japanese arcades will be treated to House of the Dead: Scarlet Dawn.
There isn't any confirmation about a western release yet but after seeing the barrage of images that has been posted on the official website for House of the Dead: Scarlet Dawn has got me optimistic that this game would look pretty dope on the PlayStation VR if it would ever surface on the console. I don't own a PSVR yet but I believe a game like this would certainly make me think that now is the time to own one.
Overall I think its great to see a game like this appearing in the arcades over in japan as it brings back that excitement that the arcades generate when a new game hits the arcades. I feel where house of the dead is concerned whilst we haven't received a new one for a little while and whilst I personally didn't really follow the series confidently since House of the Dead 2, it would be great to get a few more on-rail shooters over in the west. The likes of Gal Gun which was well received and I can only imagine that House of the Dead: Scarlet Dawn would have such a great impact.
Anyway peeps what do you think about House of the Dead: Scarlet Dawn and the arcade machine looks pretty dope.
Is Nintendo Labo Worth Buying
Is the new Cardboard game Nintendo Labo just a Gimmick?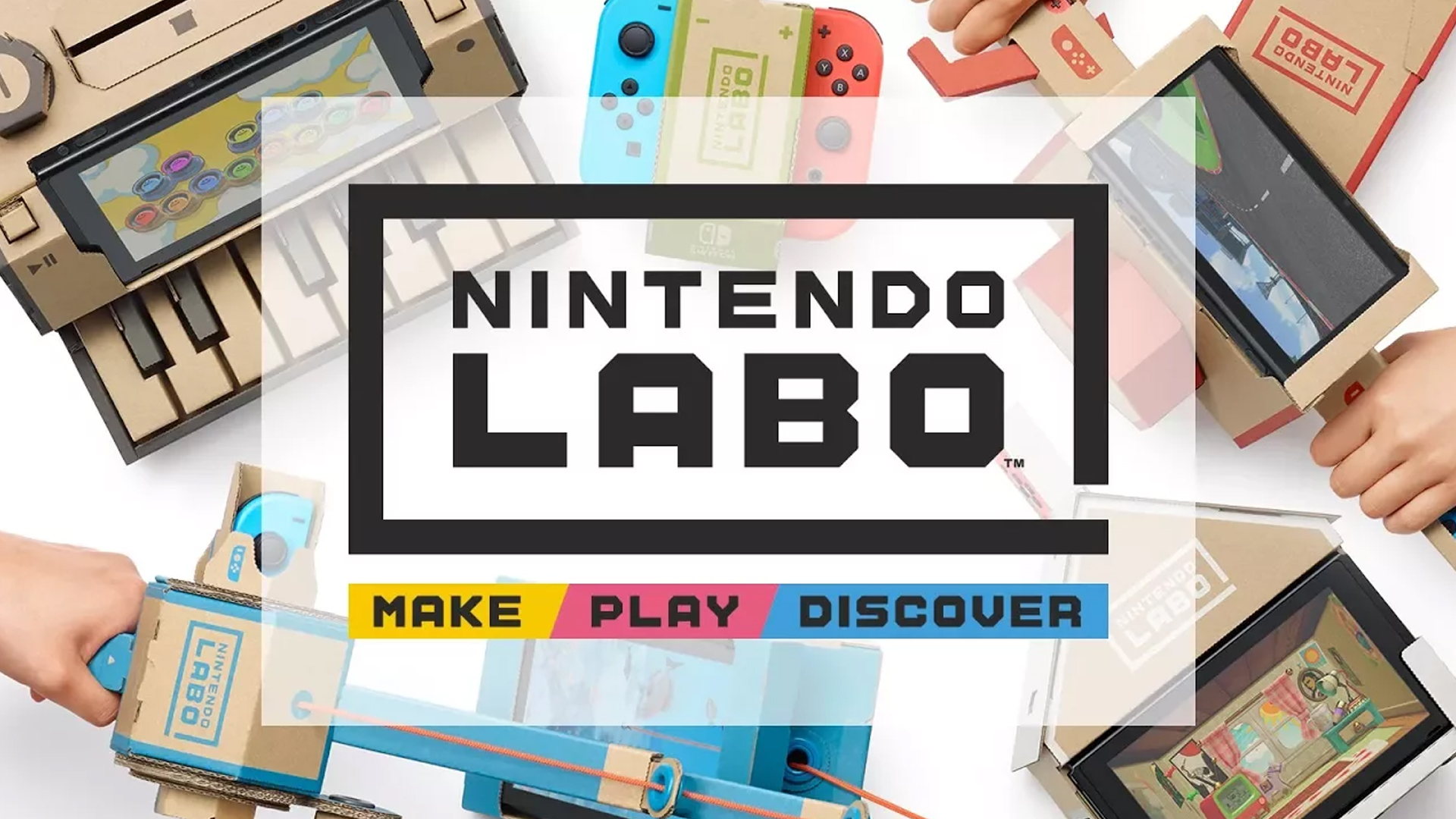 Is Nintendo Labo Worth Buying
Nintendo Switch owners was recently treated to a look at a new experience for their hybrid console with the reveal of the Nintendo Labo. The idea of the Nintendo Labo is to allow you to physically craft items using cardboard to play the games that comes with the specific pack that you purchase. Some of the games involve activities like fishing, playing piano, racing a bike, and becoming a massive robot all with the aid of cardboard and your joy—con controller and onscreen instructions from you Nintendo Switch.
There are 2 bundles that are currently available for pre-order. First up is the variety kit which comes in at £60 in the UK and then you have the Robot Kit which is around the £70 mark.   Both bundles I have placed more details in the description for those who want to read up on the specifics.
Both bundles will be available on April 20 in the US and Australia, or April 27 in Europe. A separate, $10/£9 Customization Set includes stencils, stickers, and colored tape to help you design your Toy-Cons.
Overall I am always a fan of new ideas to make playing games more creative and I do love the idea of being able to construct various components to play each specific games. My main issue is that the novelty of something like this might not last for that long and considering the price tag I feel that for me personally this might be something that will be an expensive dust collecting equipment simply because after a couple of hours of me playing around with this I will get bored.
I understand that this is probably more geared towards the younger generation of gamers and will certainly be fun and pretty cool for them to learn whilst playing game but I just hope that for that price the cardboard itself is pretty sturdy rather than after 6 months the cardboard becomes fragile after continuous folding but I guess Nintendo do always aim to put out quality products that should hopefully be long lasting.