Xbox Games With Gold October 2017 Officially Confirmed Review
Is the lineup for Games with Gold October 2017 as good as the rumours
Xbox Games With Gold October 2017 Officially Confirmed Review
Finally Microsoft has revealed the official line up for free games that will be part of the Games with Gold for October 2017
At the start of the week we did get a so called leak which ended up being a Hoax as the 4 games mentioned in the rumour are not even included on this list which is a little disappointed as that list was pretty dope but without further ado lets get into the Official Games with Gold For October 2017
First up and available from October 1 until October 31 is Gone Home. Gone Home, is basically a first-person game entirely about exploration, mystery and discovery. The house is yours to explore as you see fit. Now I'll be real this game has never really been high on my wish list of games that I need to play but the game has received some really great reviews across the board in terms of critics review scores. I guess with it being free makes it worth me testing it out and given that I don't have massive expectations if the review scores are anything to go by I might be pleasantly surprised.
From the 16th October to the 15th November The Turing Test will be available to download for Xbox One owners with Gold membership. The Turing Test is a challenging first-person puzzle game set on Jupiter's moon, Europa.
The game looks pretty cool visually and has some what of a interesting story. Surprisingly I haven't actually heard of this game before especially considering that it is a Square Enix title so I guess it only makes sense to add this to my library but just like Gone Home I don't really have any major expectations for it.
On the Xbox 360 backward compatibility front, Ubisoft's high-definition remaster of 2003's Rayman 3: Hoodlum Havoc will be available to download rom the 1st of October to the 15th. This game is the third major platform game installment in the Rayman series and it tells the story of how Rayman stops André, an evil black lum, from taking over the world with his army of sack-like "Hoodlum" soldiers.
Now it was great when this game surfaced on both Xbox 360 and PS3 as a remaster and looks really epic so will be a must download for those who never played it to add to their library.
Last but certainly not least on the list and available to download from Oct. 16-31 is Medal of Honor: Airborne. In Medal of Honor Airborne you get the chance to Choose your path in this free roaming FPS environment. Medal of Honor Airborne also features exceptionally photo-realistic characters, adding to the intensity of the cinematic, story-driven game.  Now I been a major fan of the Medal of Honor series and I actually own the physical copy of this game which was epic and fun during the time of its release. The game is pretty much 10 years old so might not have the same impact in 2017 but I still think its worth downloading to add to your library
Keeping it real I am a little disappointed with the line up and there isn't much that jumps out to me much for the month of October. There are some decent titles in there and I guess you can't complain about free games but there just wasn't much that got me excited. The Hoax list that surfaced at the start of the week might be the reason why I wasn't over excited. The fact that there was Devil May Cry, Shadow of Mordor and also Castlevania just makes that line up quite difficult to beat but I guess it was a little obviously to good to be true.
Anyway peeps do let me know in the comments below what you think of the official list and what games are you excited to download and play in the Month of October 2017 if you got that all important Gold membership
If you enjoyed this video do hit the like button and don't forget to smash the subscribe button if you enjoy the content and until next urban gameplay video we say peace out peeps.
Geralt of Rivia coming to SoulCalibur 6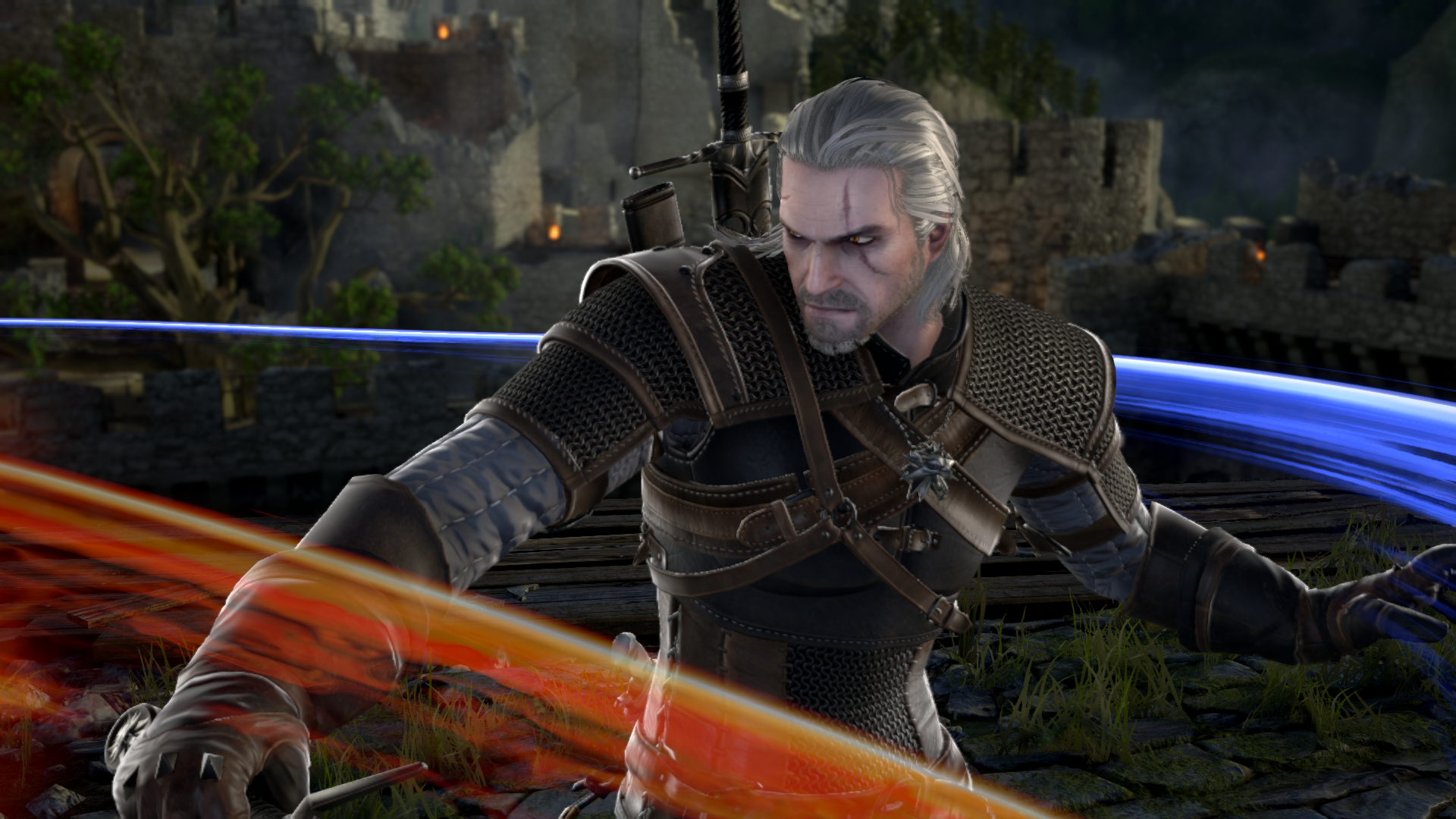 Geralt of Rivia coming to SoulCalibur 6
All I can say the hype continues to get real when it comes to Bandai Namco promoting SoulCalibur 6 as they have confirmed that Geralt of Rivia will be a playable character and in addition, a stage based on The Witcher series, Kaer Morhen, will be available as one of the game's arenas.
For those who dont know Geralt is from the game Witcher 3 and whilst that is a RPG game for SoulCalibur 6 he will keep his "signature fighting style" in his transition from the open-world RPG to now the fighting game. He'll be able to utilize a "combination of swordplay, ability-enhancing potions, and combat magic." In addition to having the character, his English voice actor, and his signature stage–based on the Witchers' training ground–there will also be the "iconic" music track from the series, Hunt or be Hunted.
Overall I have to take my hat of to the team behind SoulCalibur as the line up is starting to look pretty sweet with the current confirmed characters and I am sure that within the next couple of months plenty more would have been confirmed. with regards to the latest character reveal I think that Geralt is a really good fit for the SoulCalibur series and from the look of the trailer he is gonna be a top draw with the variety of cool moves
Anyway peeps as always a very quick update what do you make of the latest character reveal for SoulCalibur 6 and is this gonna be a game on your radar this year.
SNK HEROINES: Tag Team Frenzy Nakoruru Gameplay Trailer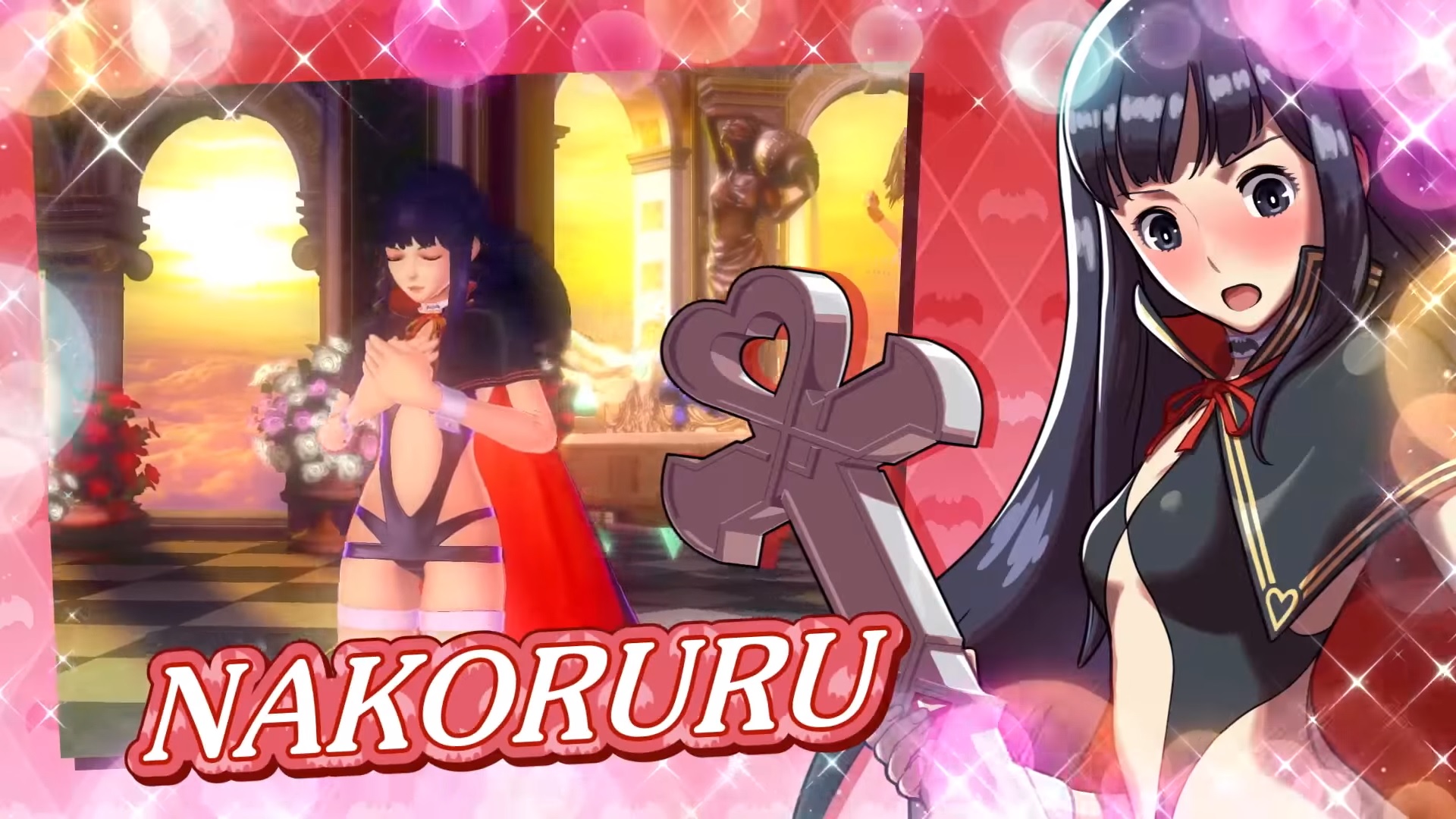 SNK HEROINES: Tag Team Frenzy Nakoruru Gameplay Trailer
You for those who looking forward to the release of SNK Heroines: Tag Team Frenzy in 2018 we have been treated to a brand new trailer which showing off a character debuting in SNK Heroines: Tag Team Frenzy.
The confirmed character is Nakoruru who Originally appeared in the arcade-classic Samurai Shodown back in 1993, this defender of nature most recently appeared as part of the Another World Team in 2016's The King of Fighters XIV. With her lightning-quick attacks and loyal bird companion, Mamahama, she is looking to bring her brand of 18th century beatdown in SNK Heroines: Tag Team Frenzy!
Looking at the trailer she looks like a right handful and certainly adding to the hype and anticipation for the release of SNK Heroines: Tag Team Frenzy which is due to release worldwide this summer for PS4and Nintendo Switch.
Overall since seeing the first reveal trailer for this game has certainly got me pumped for this game. I am a massive fan of the fighting game genre and been playing Street Fighter 5 and Dragon Ball Fighterz which are both awesome 2018 releases and even 2017 we saw a few massive games such as Injustice 2 and even Tekken 7 add to the fighting game genre so I feel there is certainly room for a game like SNK Heroines to continue the momentum of exciting fighting games to hit our shelves.
Yakuza 6 Minigames Trailer Shows Virtua Fighter 5
Yakuza 6 Minigames Trailer Shows Virtua Fighter 5
You 2018 is gearing up to be a great year and as part as my 5 most anticipated games for 2018 Yakuza 6 Song of Life is among my must own games for this year. Those who played any yakuza game before will know that the game is jammed pack with content and mini games is certainly one of the features that keeps the longevity of the game pumping.
SEGA has dropped a Yakuza 6 Minigames trailer showing off what mini games we can expect to be playing in Yakuza 6.
There are loads of activities to get sidetracked by With karaoke, batting cages, Mahjong, darts, hostess clubs, a cat cafe, and arcade games such as Virtua Fighter 5: Final Showdown and not forgetting the fun and additive Puyo Puyo.
Its no secret that I love the yakuza series with recently finally finishing Zero and playing Yakuza Kiwami so I literally can't wait to get my hands on Yakuza 6. I even went to the extent of pre ordering the special edition as this is a game that I feel will be easily in my top 5 games of 2018 by the end of the year.
Yakuza 6: Song of Life is available now in Japan, and will be coming to North America and Europe on March 20th for PS4 so really not long for us in the west to wait.